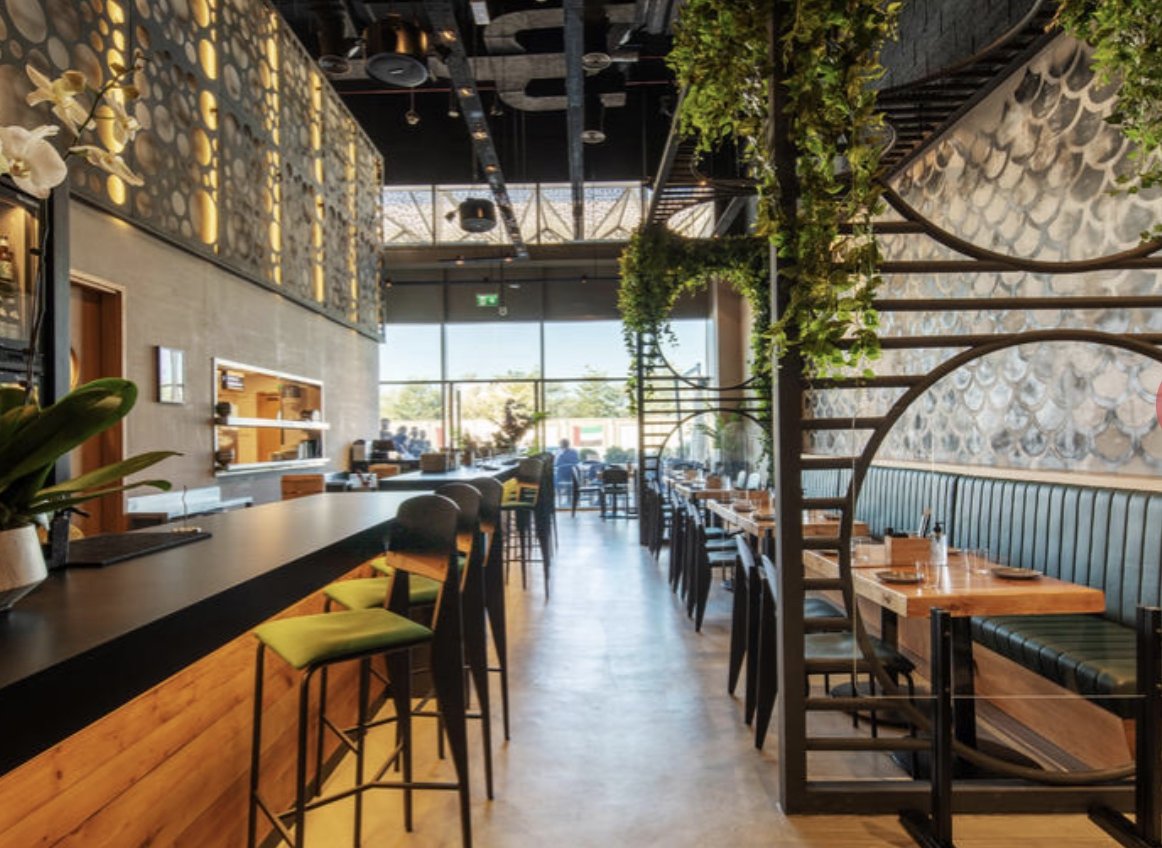 This casual dining spot is the latest in the city to introduce us to the marvels of contemporary Japanese cuisine, with diners queuing up for a seat at this establishment every day.
The entrance to the elegant, yet casual, restaurant is through the Galleria Mall. As we made our way through the restaurant, we couldn't help but pause and look around. The interiors inviting, with perfect lighting and captivating décor elements. The floor sports a rustic look with its polished cement, while the ambience exudes an intimate, cosy and relaxed vibe, depending on where you sit.
Renowned Chef Akmal Anuar, famously known for homegrown favourite 3FILS, is at the helm of the kitchen. So, we were curious to witness the magic at his new establishment.
The highlights:
My dining partner and I chose to sit on the quaint terrace that overlooks the Al Wasl road, but is enclosed with just enough flowers to offer a sense of privacy. Our server took us through the menu and the favourites, but what caught our attention most, were the specials for that evening, which changes every few days to a week. We got incredibly lucky when we visited, as the specials included the seasonal botan ebi that arrived straight from Japan. But more on that later…
The menu is a no-frills affair featuring serious Japanese cuisine in the form of small plates to share (or not) of appetizers, sushi, yakitori, carbs, drinks and desserts. The first dish was the staff-recommended yellowtail – black pepper sashimi that also happens to be a favoured option amongst other diners. One bite, and we found out (and tasted) why. The dish comprises thinly sliced raw fish with a citrus-soy tang and fine green chilli for just the right amount of spice. We knew we were off to a fine start.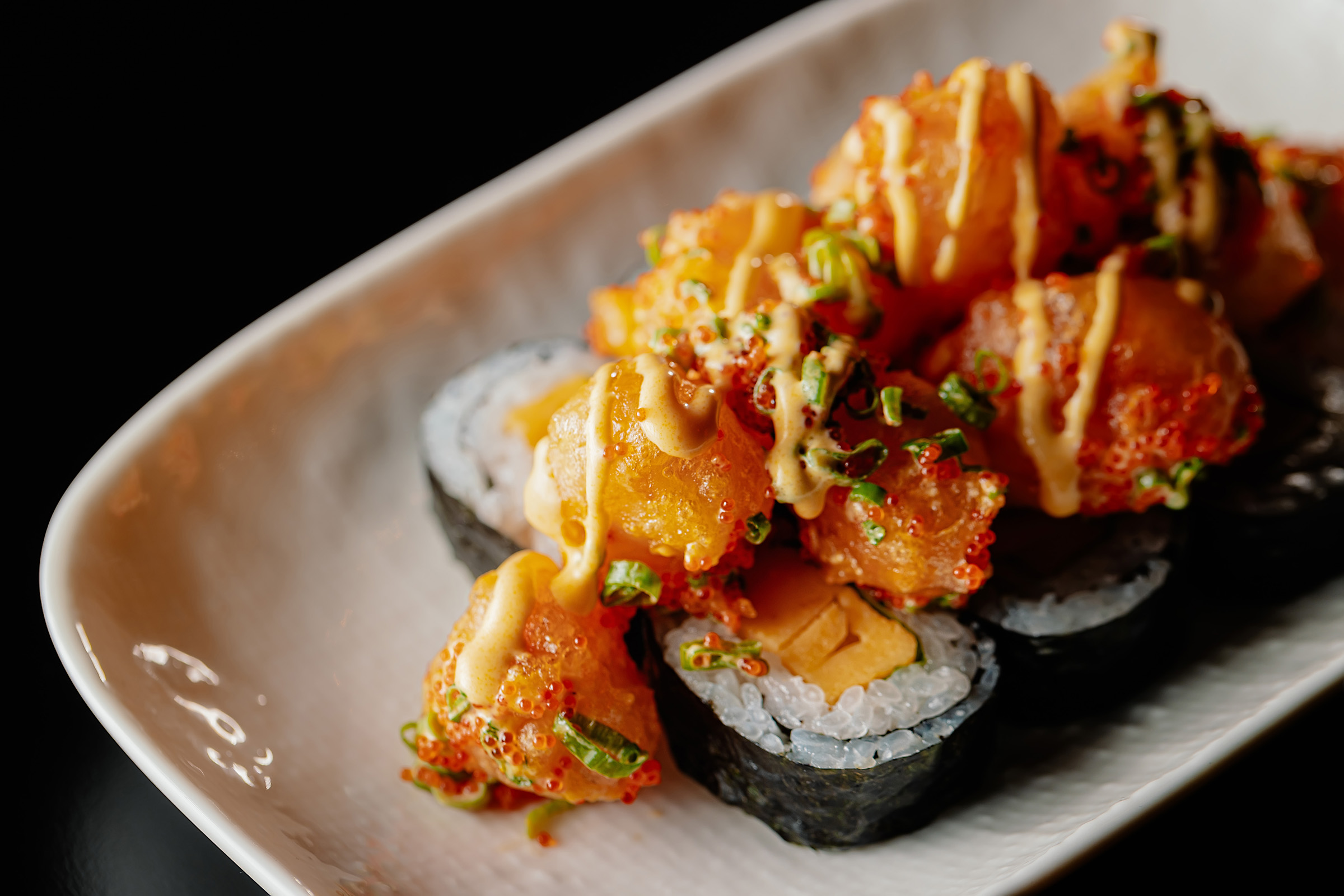 Next up was the botan ebi (shrimp), served raw and butterflied atop well-seasoned shari. It had an interesting texture, with sweet notes, and is a dish that is probably not for everyone, but a must-experience for food lovers. To end the first course, we tucked into a creamy, delectable brulee with a subtle flavour of foie gras, topped with buttery uni and chives. In between courses, we opted for a palate cleanser and sipped on refreshing drinks. with interesting concoctions in the form of miso, passion fruit, coconut and more.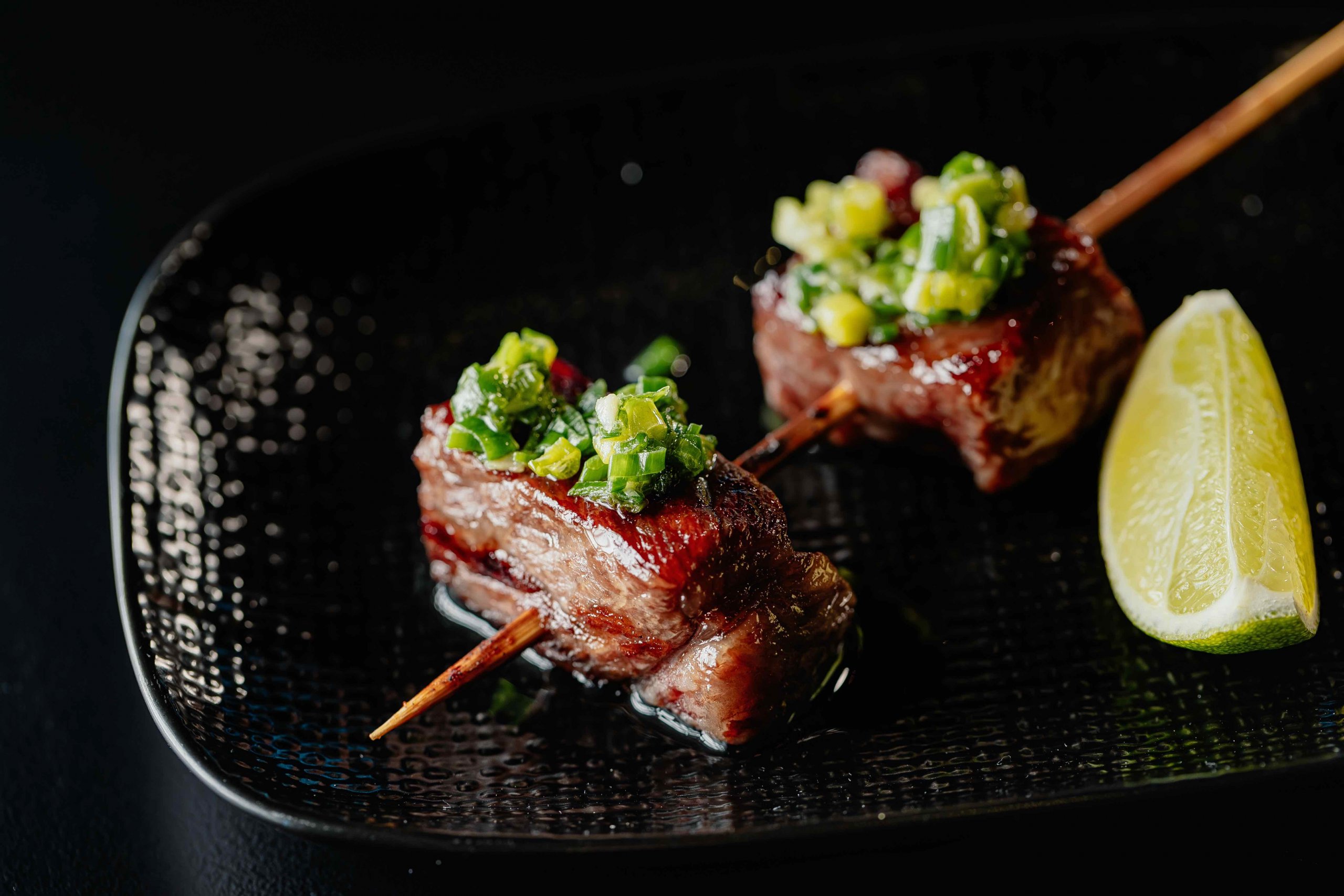 Our table was covered with a spread of yakitori for the next course. The scallops, Japanese A5, and the juicy Wagyu tsukune with an egg sauce arrived, followed by a bowl of spicy shrimp noodles and the mouthwatering wagyu foie gras slider. The star of the evening, and our absolute favourite, was the sublime Japanese A5 skewer. Perfect umami, a succulent bite and absolute gastronomic bliss, the plate is a must-try. My partner told the staff that we'd be back once more to only dine on the Japanese A5 skewers. They thought he was joking, but I know he's being serious.
Dessert is not to be missed, and we ended the meal with a decadent peanut and milk chocolate tart with silky chocolate-orange ice cream; and a fluffy cheesecake foam with matcha meringue. Both desserts were well portioned and surprisingly refreshing, offering a beautiful end to a remarkable meal that offered gorgeous culinary art that was equally divine in taste.
The verdict:
Perfect for a mid-week tête-à-tête with friends, a date night, or a weekend dinner with family.
Book now:
Visit the website.