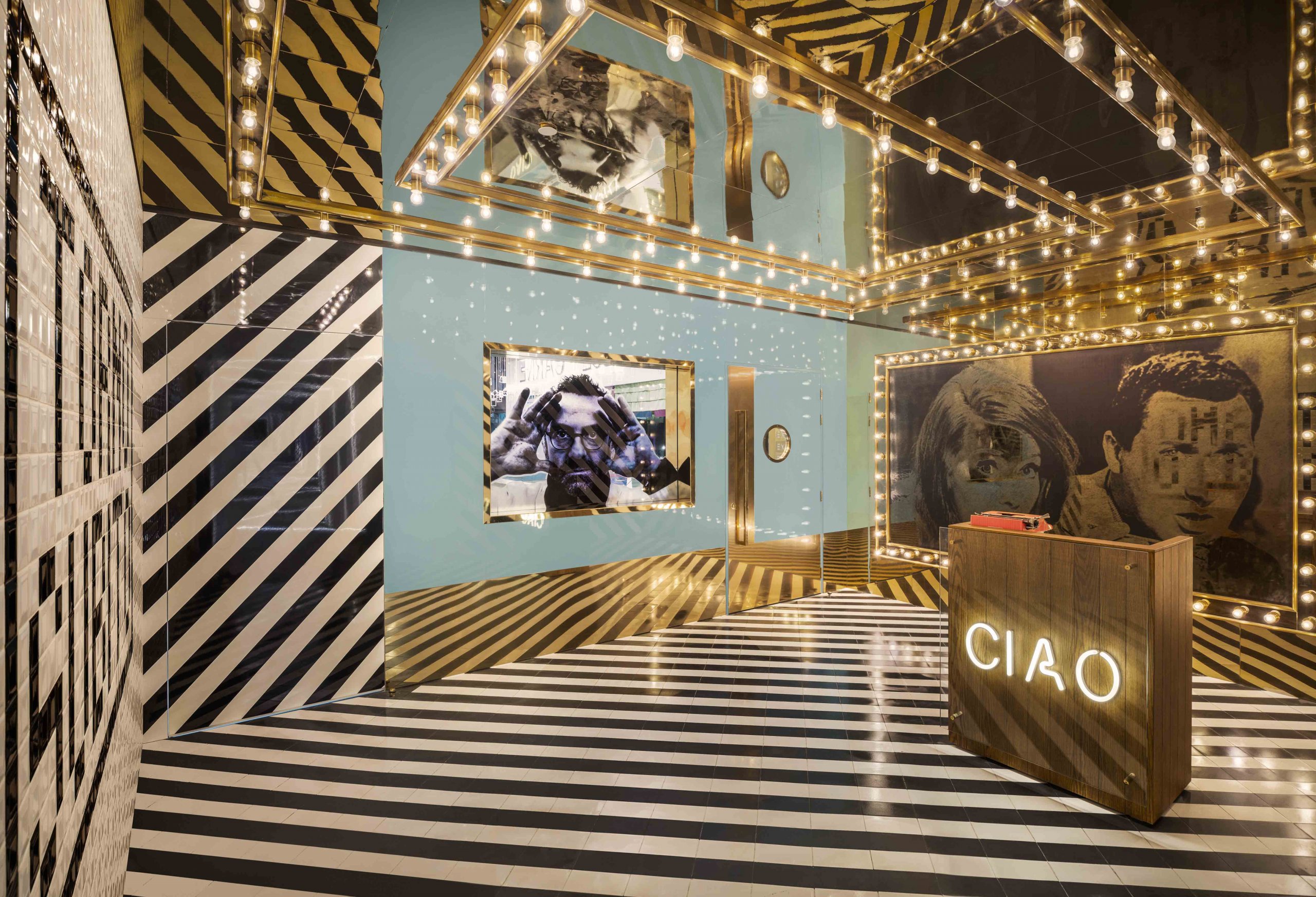 Expect to be pleasantly astounded as you walk into Torno Subito. The reason we say this is because the dining concept is not what you may have in mind when you think of a fine dining eatery by Michelin-starred Chef Massimo Bottura. The Dubai outpost is rather a reflection of the chef's vibrant personality, seen through the eclectic décor, polaroids hanging from the ceiling, bold and vibrant furniture and an artsy wall adorned with amusing prints of the chef. You find yourself amidst an almost avant-garde sense of style.
Torno Subito is a concept designed to take diners back to the sophisticated, relaxed 1960's Italian Riviera. A place that chef Massimo often visited his mother and sister, when he was younger. Instead of our usual dinner reservation, this time around we decided to try Torno Sabato, the retro Saturday afternoon affair of sharing-style plates and free-flowing beverages.
The highlights:
Before we begin, we must admit that we loved every single dish served at the table. Each serving was gorgeously plated; the food was divine, the aromas whet my appetite, and the dessert, well, let's just go into all of it below.
We were incredibly fortunate to have visited on the Saturday that the restaurant's very own creative mastermind, Massimo Bottura was in town. The limited-edition, special lunch was part of the Chefs' three unforgettable dining experiences, hosted alongside Torno Subito's Chef de Cuisine Bernardo Paladini.
We settled in and embraced the gorgeous views looking out to the magnificent Atlantis the Palm on one side and the stunning Dubai coastline on the other end.
The menu here changes every few weeks, offering diners something distinctive upon every visit.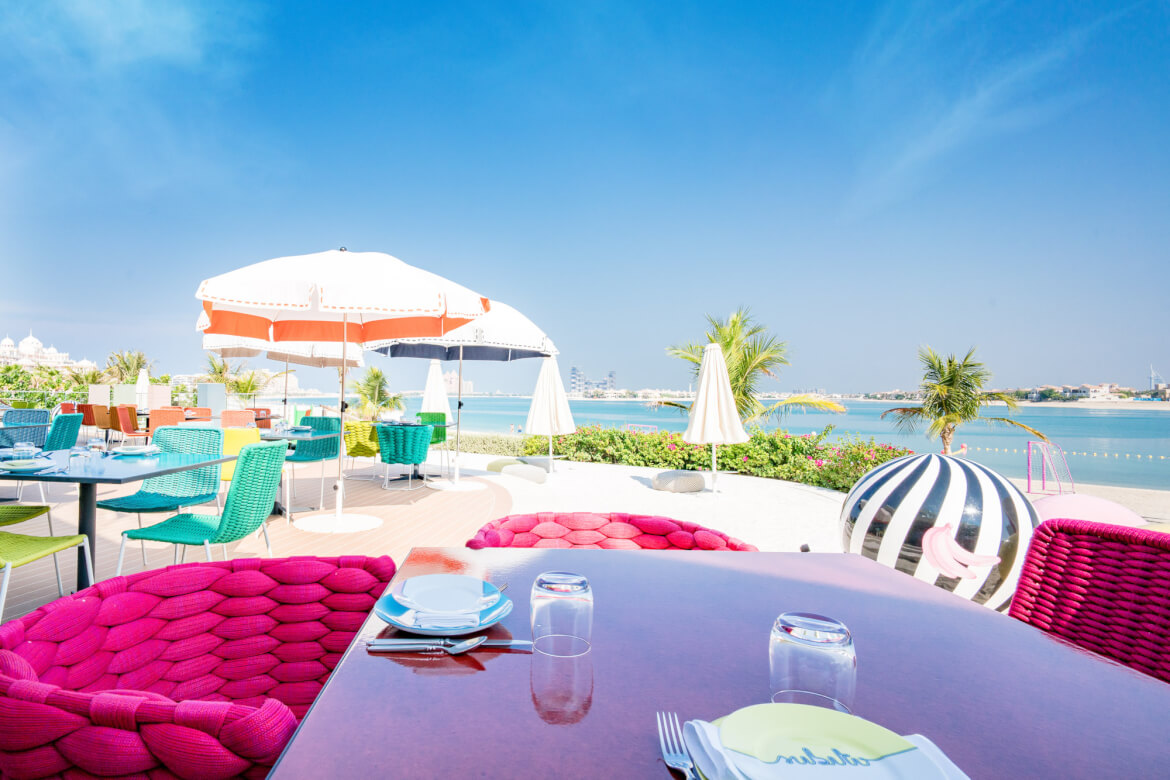 The meal begins with a basket of freshly baked bread with olive oil. We ate a lot of bread – rookie mistake! This was followed by a platter of melt-in-your-mouth, crumbed and crispy-fried cheese, that was quickly devoured. The staff were quick and efficient with swapping out empty dishes for new bites and next up was a deli-style, made better, rosemary focaccia club sandwich.
A spread of Merluzzo soon followed, initiating the entrées course. This dish came with careful instructions from our lovely server, who informed us that we'd be slurping the sauce with a spoon and I have to say that she was right. The flavours of the orange and yogurt, and the aroma of the citrus essence, married perfectly. Furthermore, the smokiness of the carrots offered a welcoming addition to the wild codfish. The risotto that followed was pure comfort food, served with an interesting spin of thinly sliced cuttlefish, lemon and bottarga. The Milanese o Bolognese (braised veal tenderloin) was tender with a bit of crunch that was highly appreciated and paired strikingly with the tartare sauce, roasted potato and tomato salad.
Our dessert plates carried a caramel and banana mousse, Tonka beans ice cream and salted chocolate crumble. A clean bite brimming with full-bodied flavour. Although we were bursting out of our seams by then, we polished our plates in minutes.
For those dining in the weeks to follow, you can look forward to pappa al pomodoro, a thick bread soup typically with tomatoes, olive oil, garlic and basil, hot and cold appetizers; Pasta alla Norma (mezzi paccheri pasta, eggplant, basil tomatoes and salted ricotta); and a marinated wagyu flank steak with potato purée, glazed red onion and balsamic vinegar. End your meal with Tre Cioccolati – dark, milk and salted caramel in diverse consistencies.
The verdict:
Picture a laid-back Saturday lunch, al fresco style in the garden, with the whole family around as you exchange stories and laughs all around. All while there's magic happening in the kitchen with the aroma of comfort, home cooking wafting through the air. Live la dolce vita at Torno Subito.
Book now:
Saturdays from 1-4pm. AED279 per person (inclusive of soft beverages) and AED399 per person (inclusive of house beverages). Contact +9714 245 5800.