Amazónico Dubai is a whole different world once you step into the venue.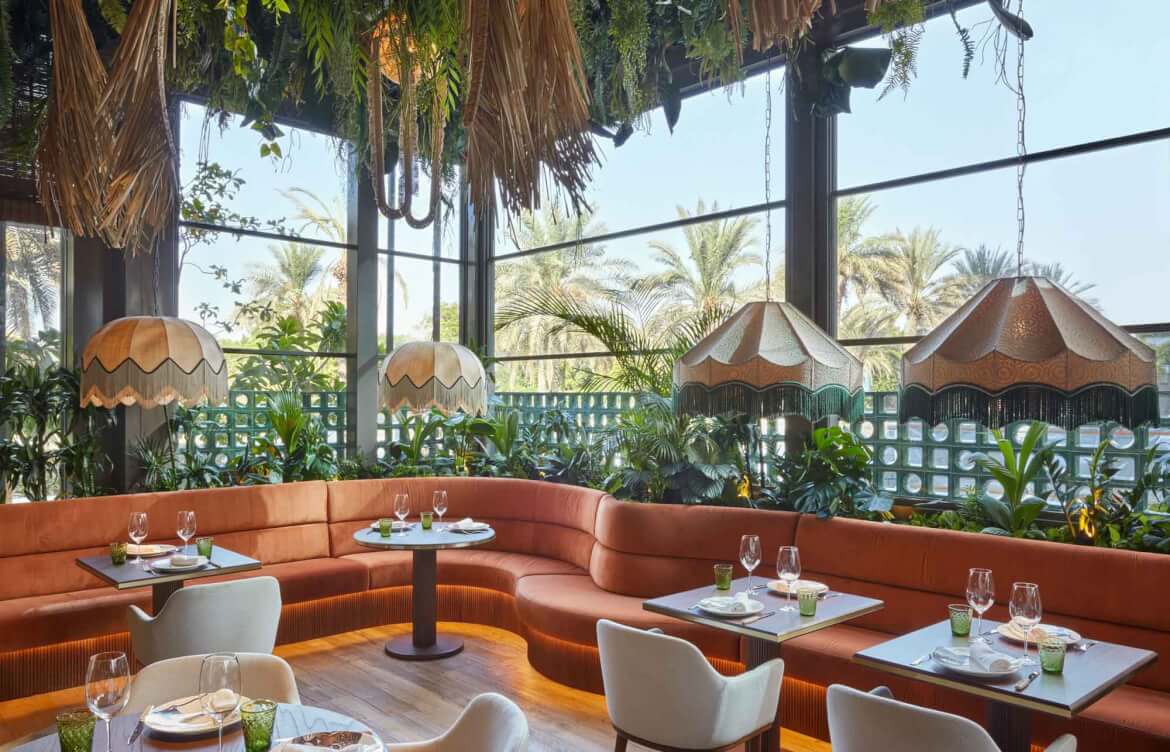 The recently renovated three-story space, designed by internationally renowned artist Lázaro Rosa-Violan, transports you to the tropical and diverse rainforest. From a Bar and Lounge area and a Sushi Counter to a formal dining place and a buzzing rooftop, the jungle paradise offers an inviting space with catchy beats surrounded by lush greenery.
The highlights:
You will find a blend of tropical and Latin American cuisines on Amazónico's menu, which tells a story not only of the countries of the Amazon but also the Asian and Mediterranean communities which inhabit them.
Expect unique ingredients, rare delicacies and fusion foods that will make you want to thank your tastebuds. Exhibit A: Sea urchin with guacamole. Mixed at our table, we scooped up chunks of avocado goodness with the accompanying green plantain crisps. The flavours and textures married well, and it was a fight to get the last remaining bit between my dining partner and I.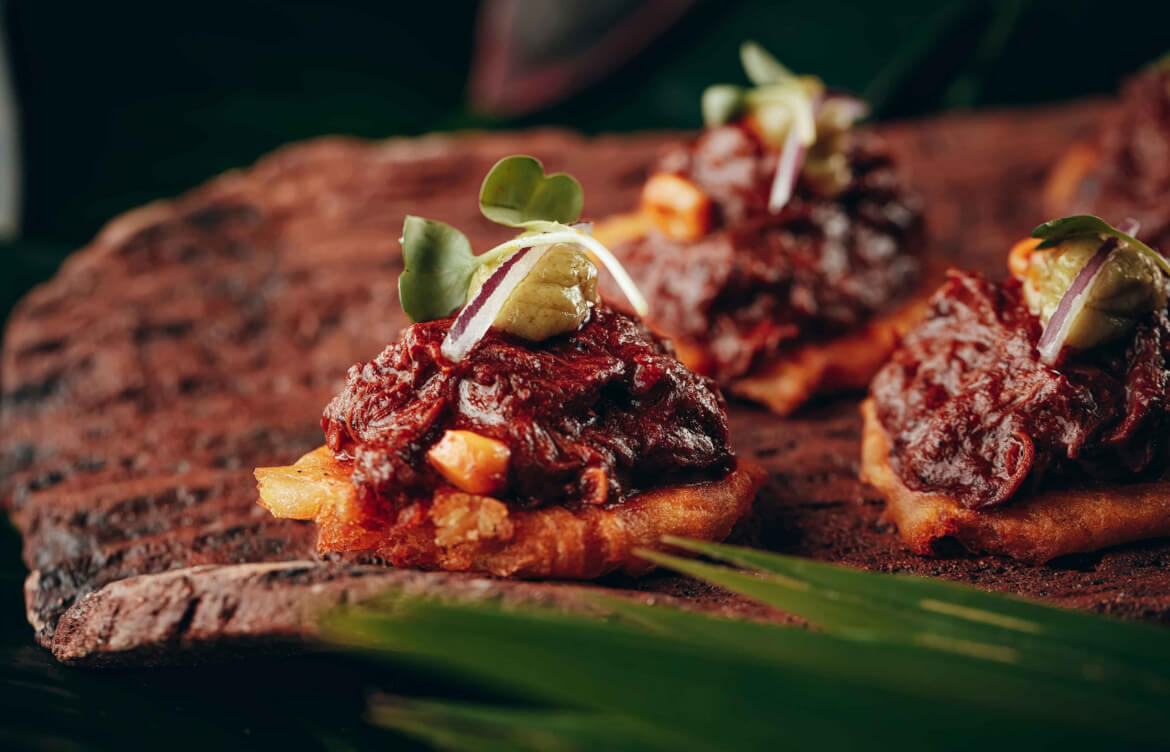 We need to take a moment to talk about Amazónico's serving plates featuring fun, Amazonian-animal themes. Pan de queso (Cassava cheese bread) with a dash of toffee-like brown butter on the side, offered a welcoming, warm morsel. While the Poblano patacones (crispy Plantain with burrata, corn and kimchi) were perfect one-bite pops of delight.
Not quite ready to move on to the next section of the menu, I spotted a not-so-common dish that used to be a favourite. It was time to experience an elevated version of my mum's recipe, Amazónico's Ancas de rana (Fried frog legs). The meat tasted just as scrumptious as I remember. Served with a spicy mango dressing, the 'similar-in-taste' to chicken wings dish was polished off in no time.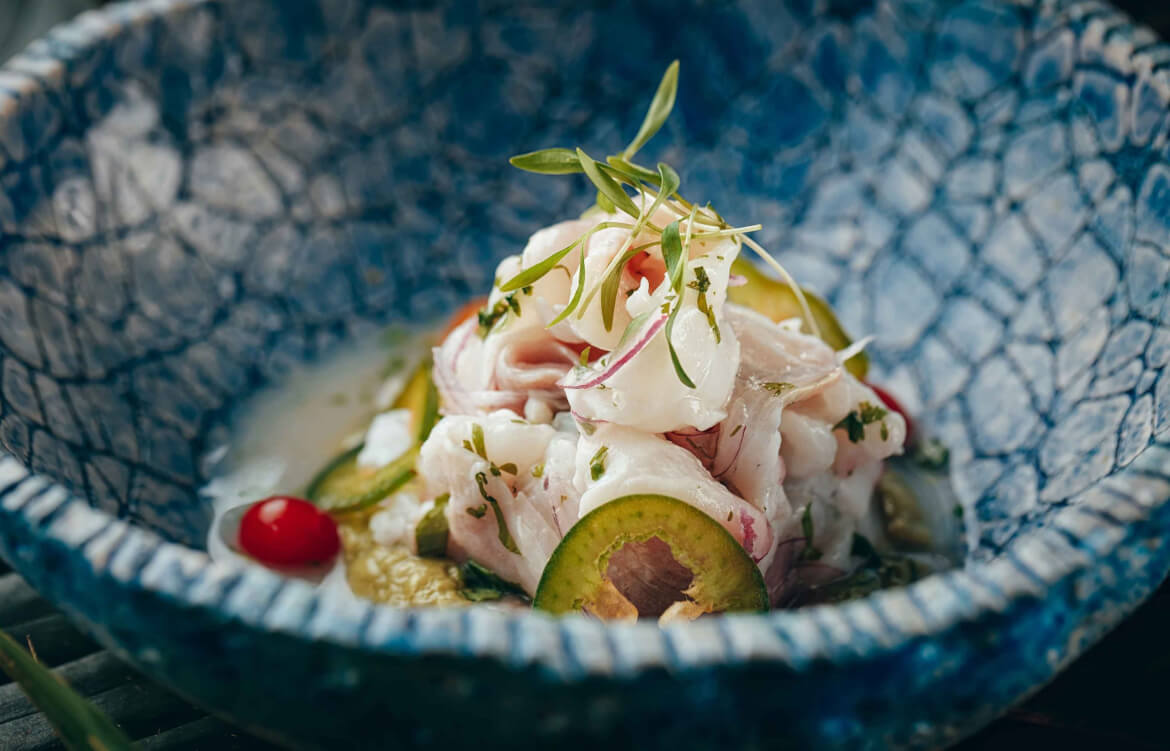 Moving on to the Hamachi tiradito and Aguachile. Each dish offered contrasting bites, with thinly sliced yellowtail doused in a sweet-sour passion fruit, topped with shiso leaves dressing; and the Mexican-style sea bass ceviche with avocado cream, citrus juice and jalapeño, which perfectly cut through the sharpness in every bite.
The menu for punchy sips is an absolute delight, with sketches of creative concoctions and dynamic colours. Aromatic herbs and aloe vera; fruits including lemon, lime, spiced-pineapple, cherries, banana, orange and coconut; and deeper ingredients such as hazelnuts, cinnamon, coffee and chocolate, formed the basis for the specialty creations.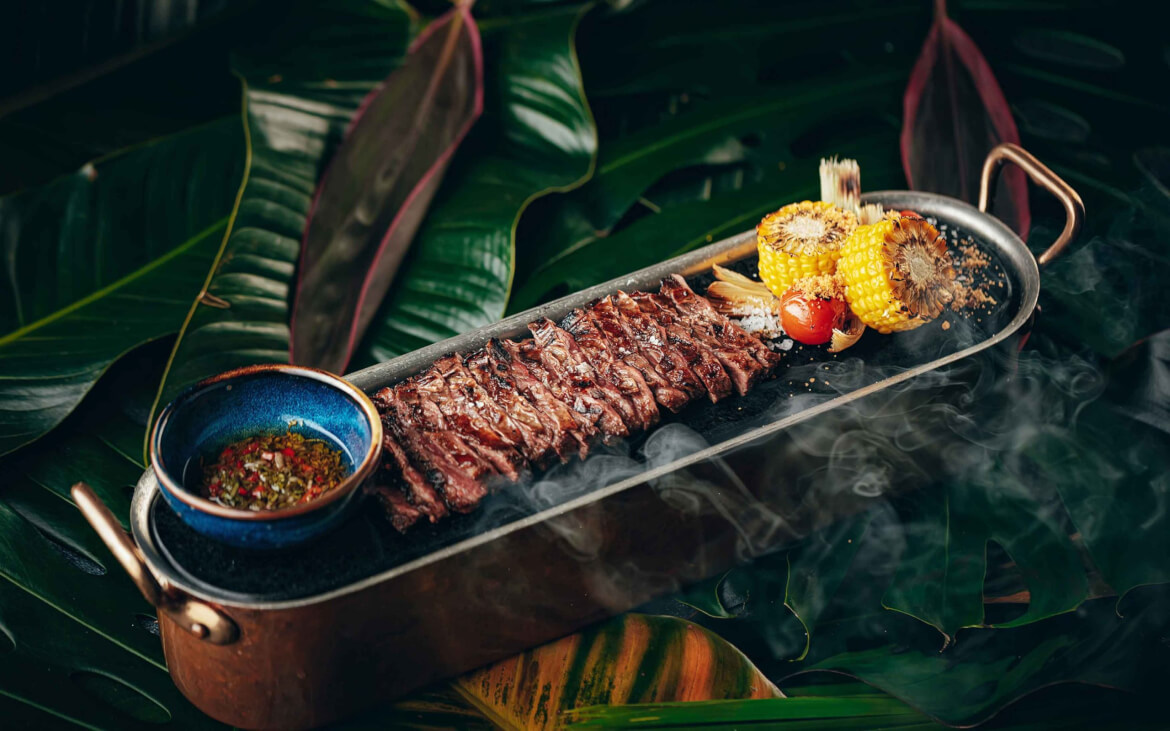 When the time for mains came around, I opted for seafood, while my dining partner chose a charcoal-grilled meat. A new addition to the menu, the Josper grilled Hokkaido scallops with ikura and corn is a vibrant, mildly-sweet dish, which I'd have preferred to have with carbs. But that's just me, I love carbs!
The Entraña Marinada (Skirt steak) was cooked well, served with Chimichurri and a choice of sides including Broccolini asparagus with black garlic sauce, topped with crunchy quinoa; Creamy mashed potato and yuca; and the Josper grilled provolone cheese with tapenade. One for the cheese lovers, this dish is too tempting to resist.
With a need to satisfy our sweet tooth, we ordered an El Dorado to share. Diving straight into the cocoa bean shaped dessert, you encounter creamy coconut pearls before reaching a mango jelly and decadent chocolate mousse. Look forward to gold nuggets on the side, an ode to El Dorado, the city of gold, and overall, a dish that is not just a feast for the senses, but the eyes as well.
The verdict:
Bold and boisterous cuisine in a three-story space like no other. Book a table in an intimate corner for after work dinners.
Book now:
Monday to Sunday from 12pm-3am. Call +9714 571 3999. Visit the website.