The exclusive Billionaire Dubai will sweep you off your feet before you can even step across the pavement and into the venue. As you enter the glamourous space, there's a welcoming thrill in the air.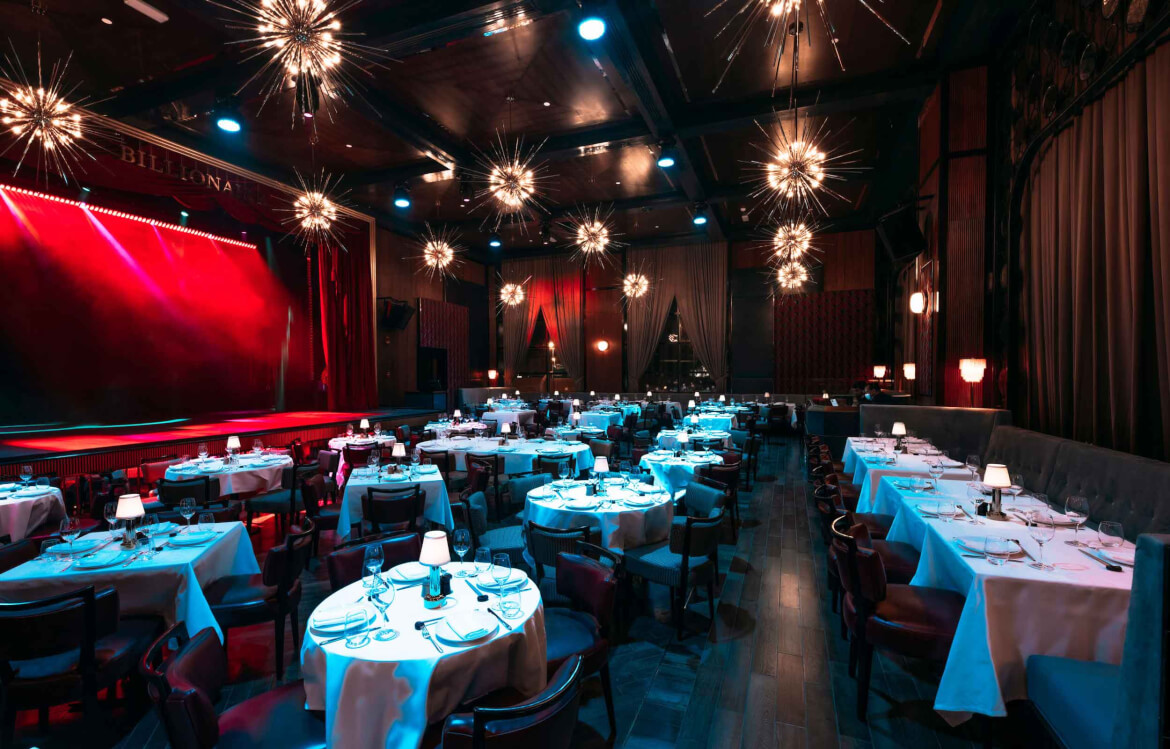 The Billionaire Dubai experience has returned better than ever, with electrifying performances complemented by delightful beverages and indulgent Italian and New-Asian gastronomy served with a theatrical flair. A glance around the room reveals elegant, gold-accented décor with a bar on one side, a dining space on the other and a grand stage at the centre. The phenomenal spectacle begins on the dot, at 9:30pm, and thus we highly recommend you arrive on time.
The highlights:
Our nocturnal dining experience commenced with a bowl of Steamed edamame with a sprinkle of Maldon, followed by King crab and avocado California rolls coated in tobiko; and a Tuna tartare with avocado and a creamy truffle sauce that boasted a delicate flavour with velvety texture – just what you'd want in a fresh, raw tuna dish.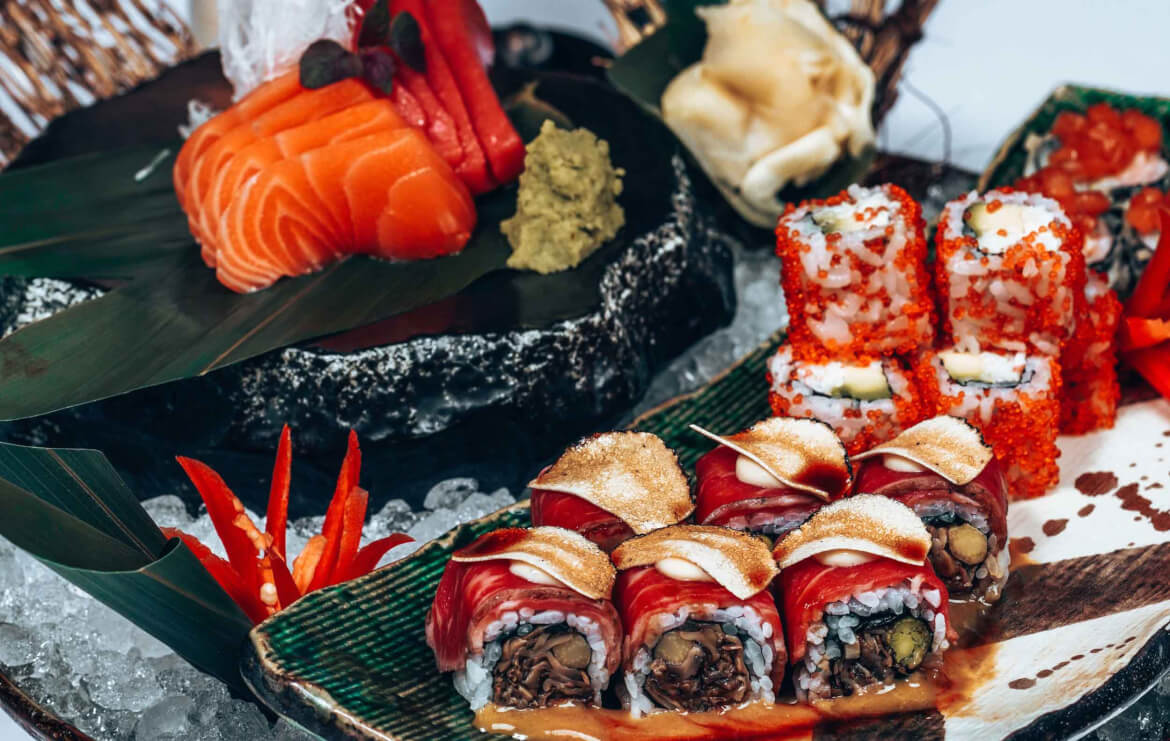 Next up was a Baby spinach and fine bean salad with honey-sesame dressing and roasted pine nuts, offering vibrant bursts of flavour and crunch. A quaffable glass of grape and zesty orange-infused sip offered a welcome break, as we turned our attention to the performances well underway.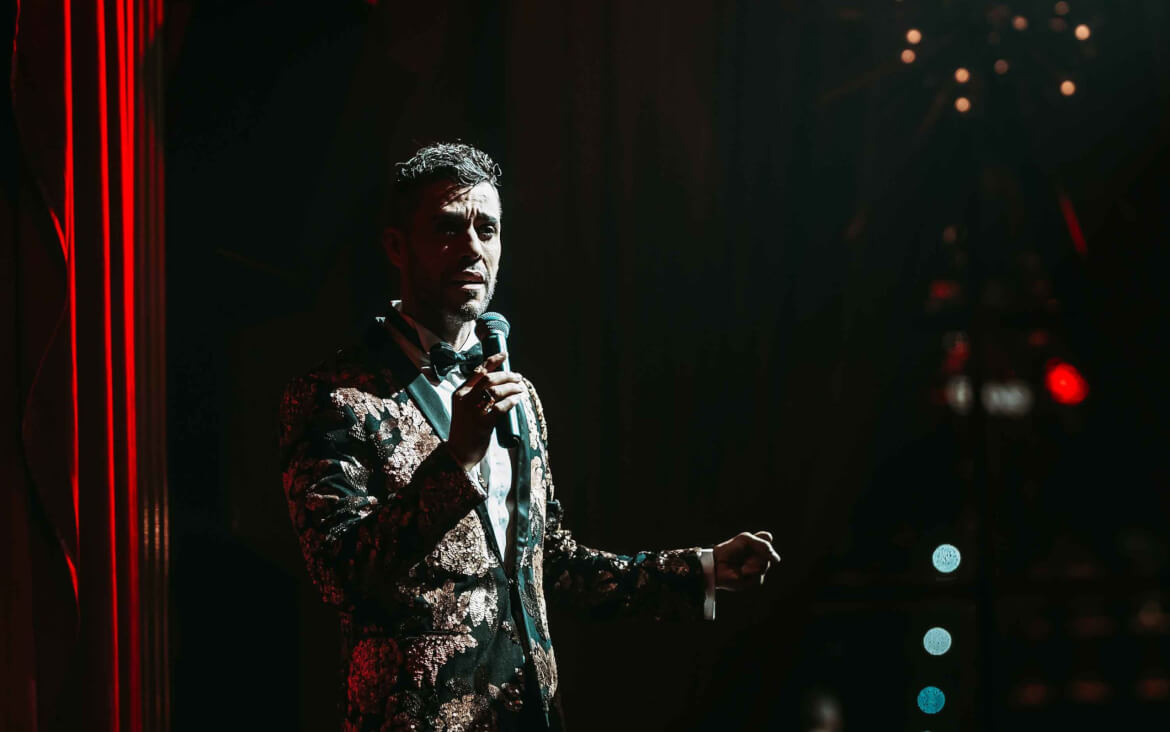 We do not want to take away that element of surprise; but we will say this: prepare to be mesmerised! Expect surprising solo performances and daring routines, together with acts featuring international artists, including people from 'America's Got Talent'. Adding to the scene are acrobats, body contortionists, extraordinary dance and songs, and most importantly – a charming host in glittering outfits, who absolutely steals the show.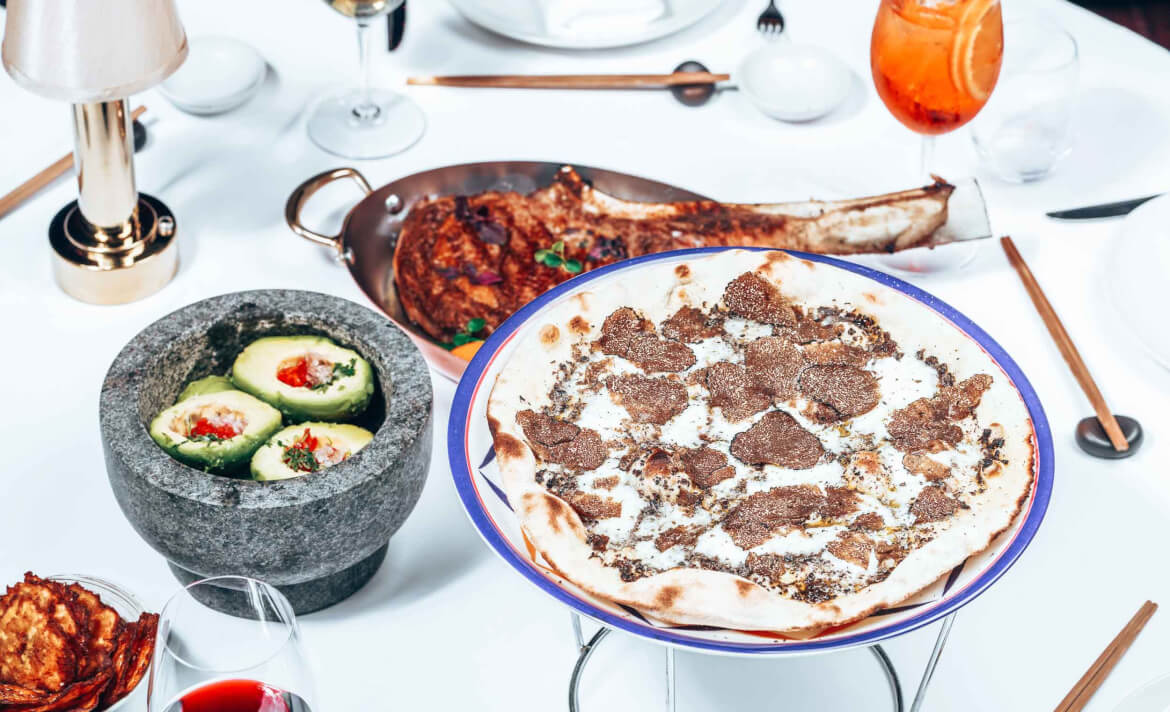 Back to the food, the classic Margherita with a thin, light crust was done just right – we ravished every slice. Homemade tagliatelle with a luscious pesto ended the carbs section of our evening.
The theatrical flair particularly stands out during the serving of the Salt-crust baked wild sea bass with cherry tomatoes and black olives. Grab your phones because it presents a show in itself. After being flamed, cracked out of its salt coat, and drizzled with olive oil, we were presented with succulent, subtly sweet fish fillets. A dish that can be easily shared between two to three, we polished every bite.
The Billionaire experience includes creatively crafted dessert platters, and right-on-cue to arrive just as the show ended, was the namesake's dessert selection that can be customised to serve two, four or six diners. Take your pick from portions of Tiramisu, Chocolate fondant, Crème brûlée, Vanilla and Pistachio ice cream and plenty more.
The verdict:
Billionaire Dubai offers a glamourous evening out with immersive dining through a surprisingly affordable à la carte menu and a sensational show.
Book now:
Tuesday to Sunday from 9pm to 3am. Call +9714 510 3100 or WhatsApp +97156 678 3357. Visit the website.