We were excited to discover the legacy of the world's most celebrated Michelin-starred chef Joël Robuchon, under the direction of his protégé Axel Manes (at Atelier Saint-Germain) and Roberto Torre, who currently leads the brigade as Executive chef at L'Atelier Joël Robuchon Dubai.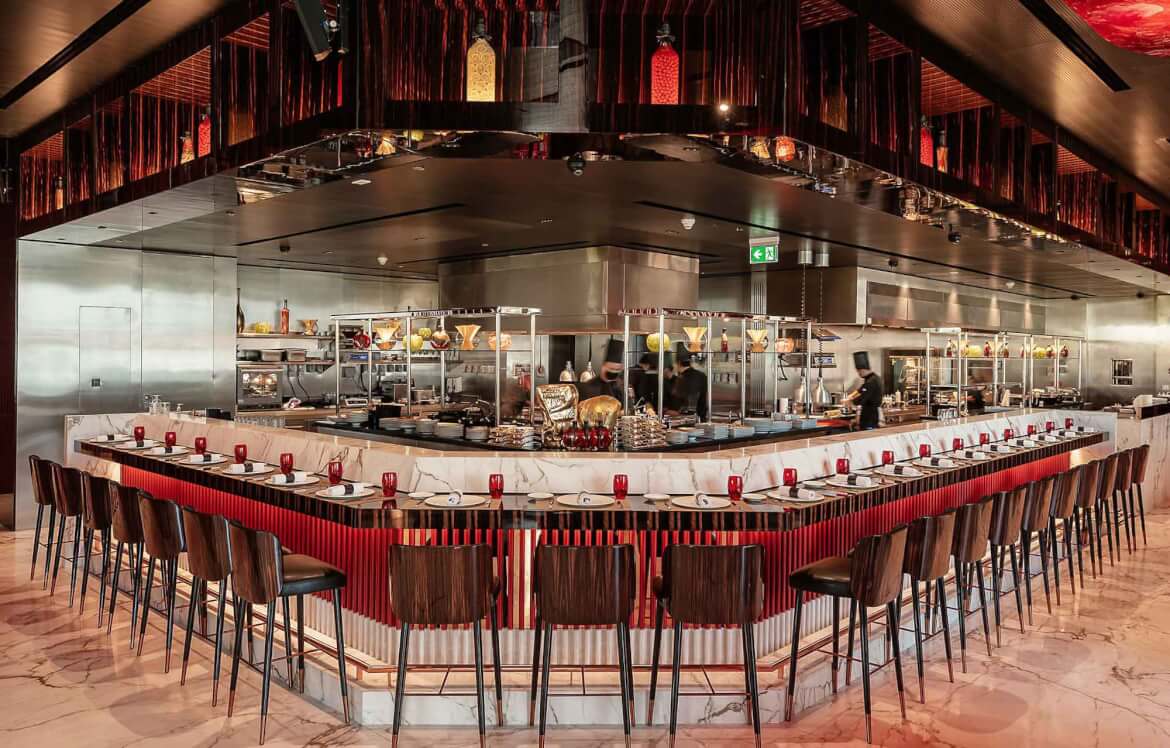 This upscale, fine-dining venue boasts a warm hospitable ambience that is sensed the minute you arrive. Prepare to be captivated by a curved open kitchen bar that takes up the length of an elegant dining space. Bold red décor, warm gold lighting and a complementing white palette of textures interspersed around, entices you to walk into the opulent, welcoming space.
L'Atelier de Joël Robuchon was born out of a simple idea. French chef Joël Robuchon decided to create a restaurant concept where signature dishes, inspired by Spanish and Japanese tapas styles, are prepared and perfected in front of diners. An experience to look forward to when offered post restrictions. For now, we were ready to try the famed all-immersive dining experience from the renowned L'Atelier concept.
The highlights:
The amuse-bouche, which we were told changes every five months, was a mildly sweet, nutty artichoke soup with a truffle emulsion and light leek foam. A small portion of red tuna with cucumber, packed in crunchy Tacos topped with a spritz of lime offered a burst of delicate citrusy flavours. Our attention soon turned to the array of dishes that arrived next, Les pizzettes with seasonal truffle; thinly sliced Wild sea bream carpaccio with lime and Espelette pepper; and a delightful Tomato tartare that was hands down the showstopper of Les entrees.
Although we were blown away by the intricacies and notes of each dish, the vegetarian tartare was absolutely sublime. We were informed that it took 10kgs of tomatoes to rustle up just six servings of this dish, which when halfway through, made us realise we almost didn't miss the beef version. I know, and I apologise to the committed carnivores; but give this a try and you might be as surprised as us. It's a dish that every foodie should experience at least once.
The Langoustine in plump ravioli with truffle, foie gras sauce and green cabbage allowed each beautiful ingredient to shine through. A rich, meltingly soft, extravagant dish that forms the epitome of haute cuisine. My dining partner said, and I quote, "This dish needs to be on your list of 'Foods to Eat Before You Die'." L'Artichaud, a bed of creamy parmesan risotto topped with a crispy artichoke, is another great main to try.
A breather was needed at this point, and we chose to sample the delectable concoctions available. Take your pick from sips with ingredients such as lavender, Sakura (Cherry blossoms), hibiscus, lemongrass, rhubarb, chocolate, nutmeg, cinnamon and ginger; ranging from light and breezy to stiff and strong.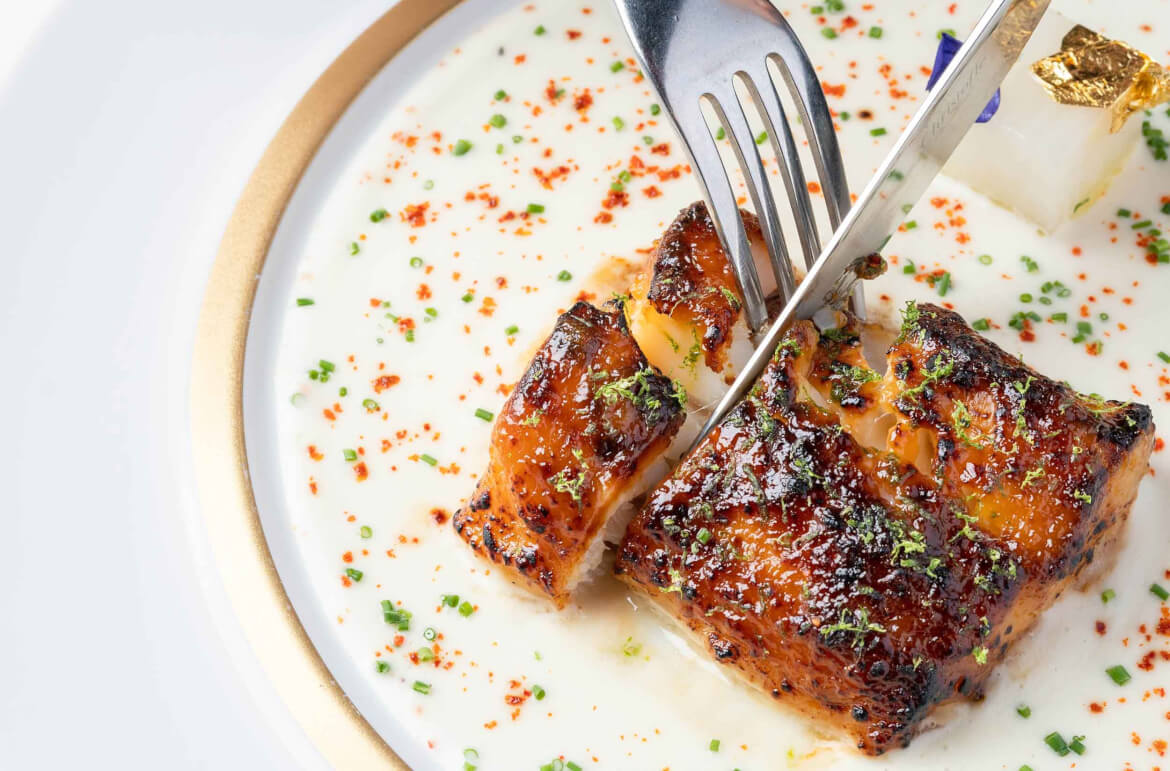 Our mains showed up in the form of L'Agneau de lait (succulent, smoky milk-fed Lamb chops with a thyme bouquet); and one of the most perfectly cooked pieces of Black cod I've eaten, marinated with miso under daikon with a yuzu infusion.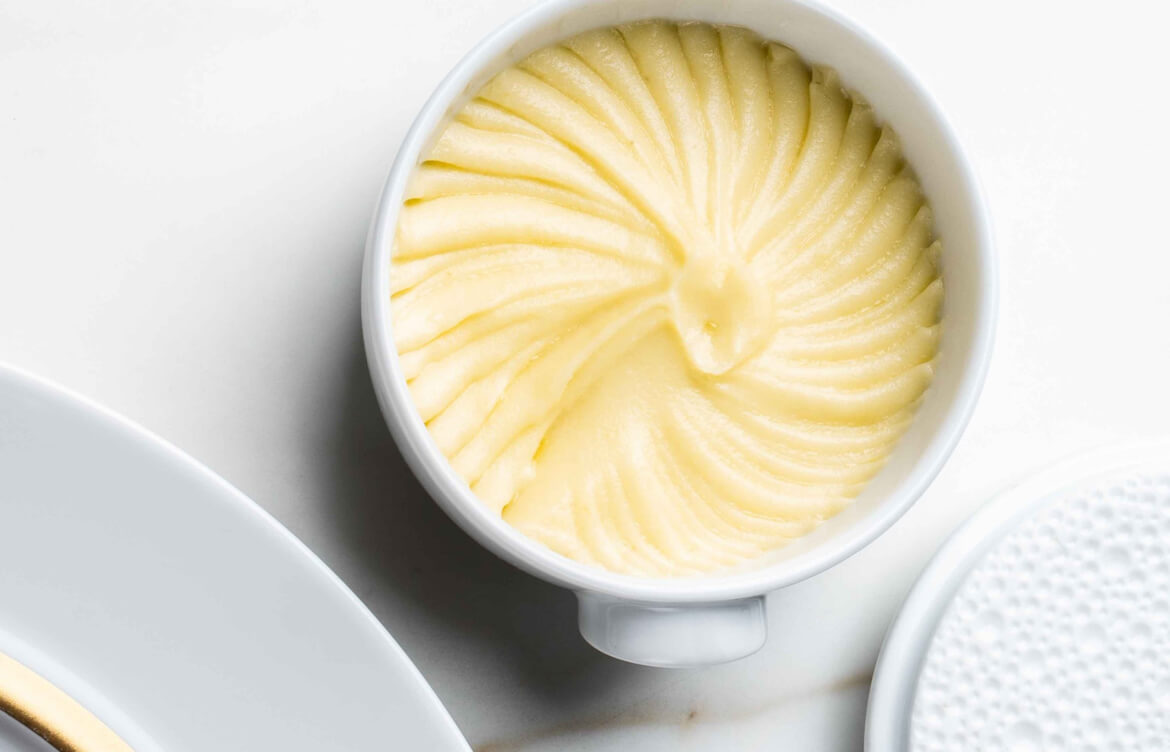 Accompanying L'Agneau de lait, and deserving its own mention, is the simple but iconic pot of Pommes purée, a Joël Robuchon recipe featuring an astonishing amount of butter for decadent, silky bites of mashed potatoes.
If our dining experience taught us anything, it was to not leave without dessert. We tried the fruity, vibrant Ispahan with litchi crystallised at -200°C, rose and red berries emulsion and lime and blackcurrant powder, finished table-side. This was accompanied by a complimentary treat of milk ice-cream with basil and crispy rice. Ending our dessert part of the evening was La noix de coco, presented as a sugar sphere with fresh mango sorbet and popping candy, offering a nostalgic throwback to our childhood.
The verdict:
Impeccable dining in a stunning space. Perfect for a celebratory meal, date nights and tête-à-têtes.
Book now:
Daily from 11:30am-3:30pm and 6:30pm-12am. Call +9714 297 7729. Visit the website and Instagram.