If you haven't visited the Dubai outpost of Hutong yet, this is the perfect opportunity to do so. Your next trip to Dubai International Financial Centre (DIFC), Gate Building 6 to be exact, will have you discover the award-winning restaurant that overlooks the marvellous Museum of the Future.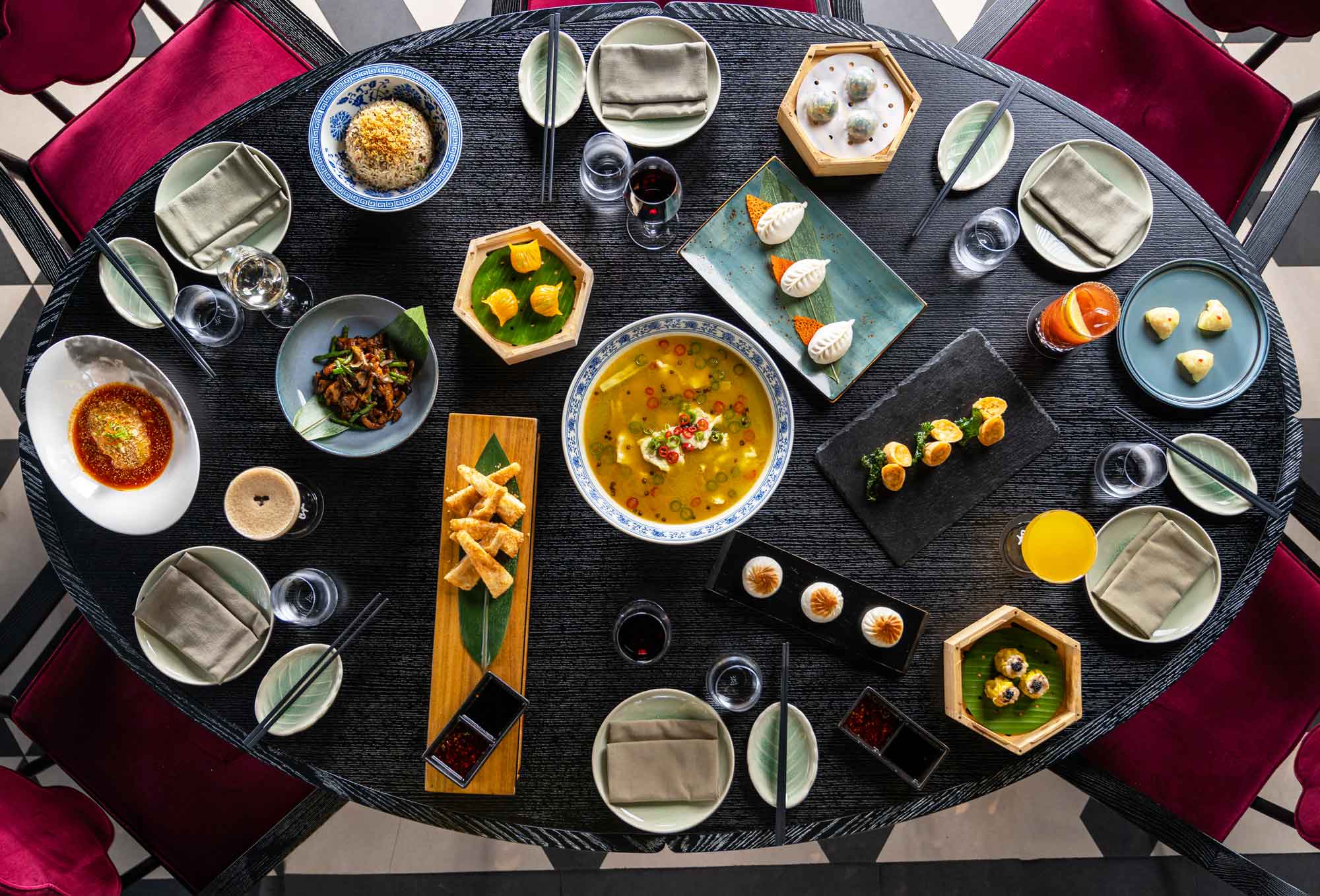 Born in Hong Kong in 2003, the concept has since made a name for itself in cities all over the world, boasting a contemporary and occasionally fiery Northern Chinese cuisine. A short walk from the curb and through a quaint entrance, brings you to a space that features striking interior design inspired by 'The Four Arts' of the Qing Dynasty, paying homage to the ancient trade route, the Silk Road.
The restaurant's new Imperial Brunch sets out to blend flavours both classic and modern, from the Manchu-Han Imperial Feast, a type of grand banquet that combined elements of ethnic groups Manchu and Han's Chinese cuisine, developed in the Qing dynasty of China.
The highlights:
We got there a little after 12pm and the brunch was already in full swing. The spacious setting boasts a gorgeous wishing tree in the middle of the room, surrounded by polished wooden work and deep velvet seats.
Live jazz music filled the air occasionally, while a DJ added catchy beats to the mix.
The three-course sharing feast began with two kinds of rolls and bao buns, followed by a mouthwatering cold chicken dish. The Suan cai yu Chilean sea bass rolls and the Hutong prawn rolls offered a crunchy coating with a soft, flavourful filling. If you like your spice, feel free to spoon the accompanying chilli oil over for that extra kick. Soft, pillowy bao buns followed, one stuffed with Black pepper beef and the other with a Seaweed-lotus mix; and while they could have used a bit more of the savoury filling – they offered delightful bites nonetheless.
Served cold, the vibrant Kou sui chicken features multiple layers of Sichuan flavour marrying together to result in a bold, mouth-numbing and nutty mouthful.
A serving of Prawn har gow, Chicken siu mai, Cumin scallop squid and shrimp and Crystal vegetable dumplings was next. Simple, yet elevated, the steamed snacks were a winner and I'm pretty sure we could have polished a second helping.
During a much-needed break, we sipped on refreshing Sichuan (yes, Sichuan-pepper), five spice, passion fruit, mandarin and coffee-infused beverages.
Next up was a delectable one-bite surprise of a Hutong signature, Crispy roasted Peking duck with pancakes.
Mains were a Chicken stir-fried in truffle sauce, Sichuan hot and sour Hamour in a broth and Hutong seafood fried rice. While the purple-hued fried rice was a tad bland, it complemented the citrus-like spice of the fish soup – an interesting option for a brunch. Truffle is usually a hit and Hutong's Chicken stir-fried in truffle sauce did not disappoint.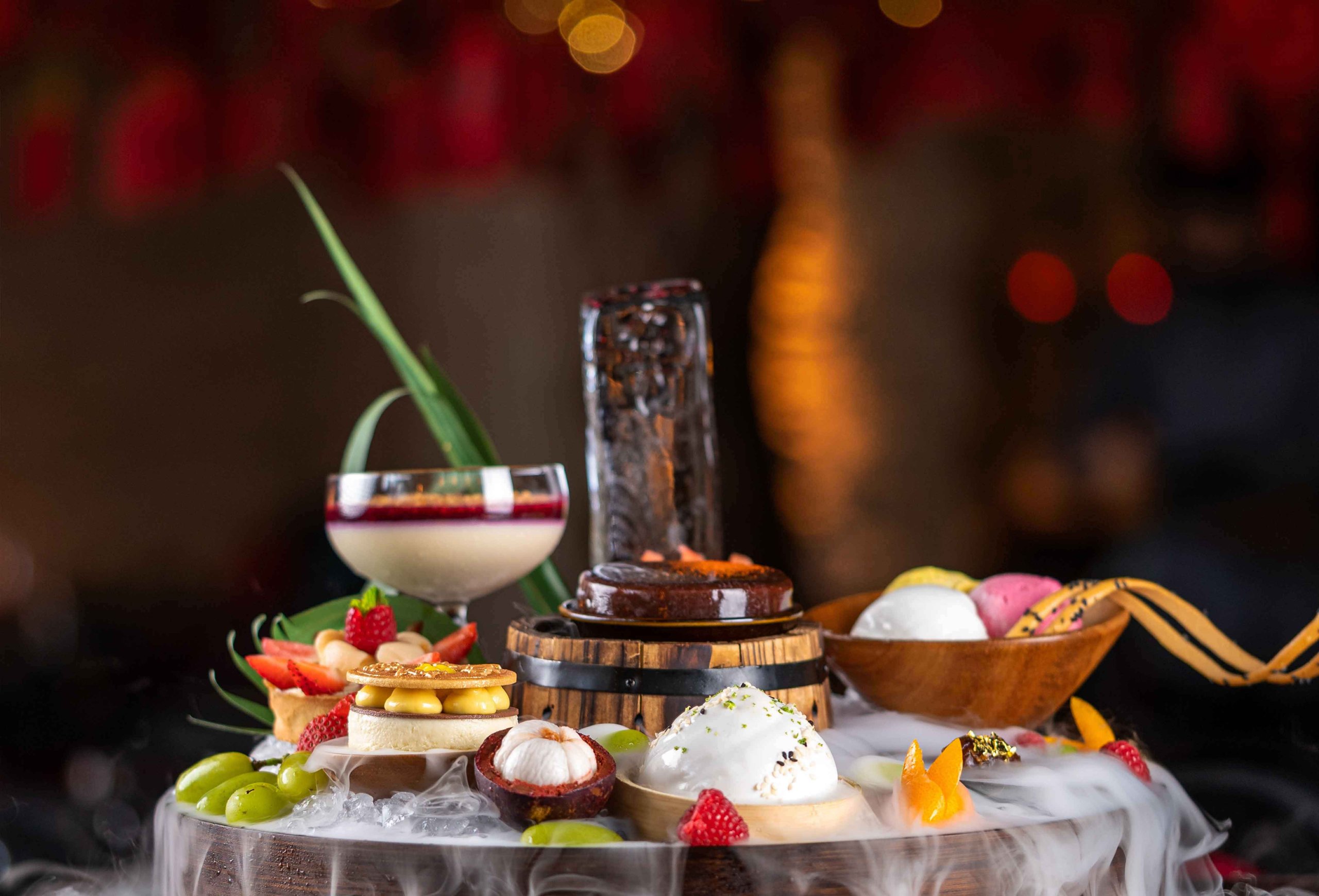 An assortment of sweet treats, including a mini cheesecake, sticky-toffee pudding, ice cream, sorbet, fresh fruit and a decadent sweet bao provided the finale to our brunch. The White chocolate-covered bao with a sesame mousse and caramel filling, was unlike anything we'd tried before. It was a spectacular dessert not just to look at, but to indulge in as well.
Just before you leave, don't forget to pick up your special wishing card where you can write down your wish, hang it up high on Hutong's wishing tree and hope for it to come true.
The verdict:
Perfect for adult get-togethers and sit-down afternoons. Scrumptious food, creatively-mixed sips and good music.
Book now:
Friday from 12-3:30pm. AED288 per person (inclusive of soft beverages), AED388 per person (inclusive of house beverages, sparkling and concoctions), AED588 per person (inclusive of premium grape or bubbly) and complimentary for kids aged 11 and below. Call +9714 220 0868. Visit the website or Instagram.