Nestled within the lauded five-star JW Marriott Marquis Dubai in Business Bay, is the refreshed and recently reopened Rang Mahal. Rang Mahal, which translates to 'Palace of Colours', celebrates cuisine from India in all its diversity.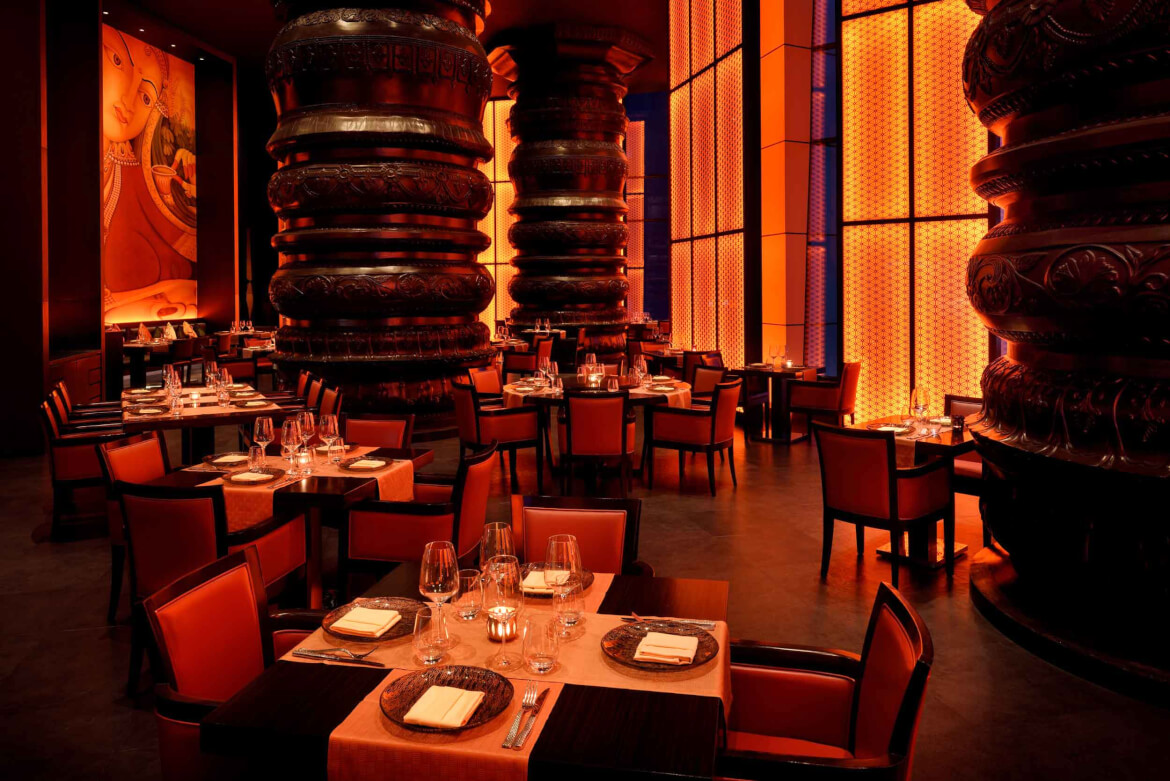 The restaurant boasts an intimate setting with lit-up Indian murals, vibrant colours interspersed about, colossal carved-wood columns and a glass-walled kitchen to one side offering a glimpse into the culinary magic being rustled up by chef Alok Kumar and the culinary team, led by chef Moritz Neumann.
The highlights:
The menu is vast but well-thought-out, featuring traditional and contemporary Vegetarian appetisers, Non-vegetarian appetisers, Curries, Masala dishes, Bhuna (a dry-fry dish), Rang Mahal signature specials, Sides, Rice, Raita, Biryani, Bread and finally, Desserts from across India. Each sounded simply delectable and hence, it got a bit tough to choose.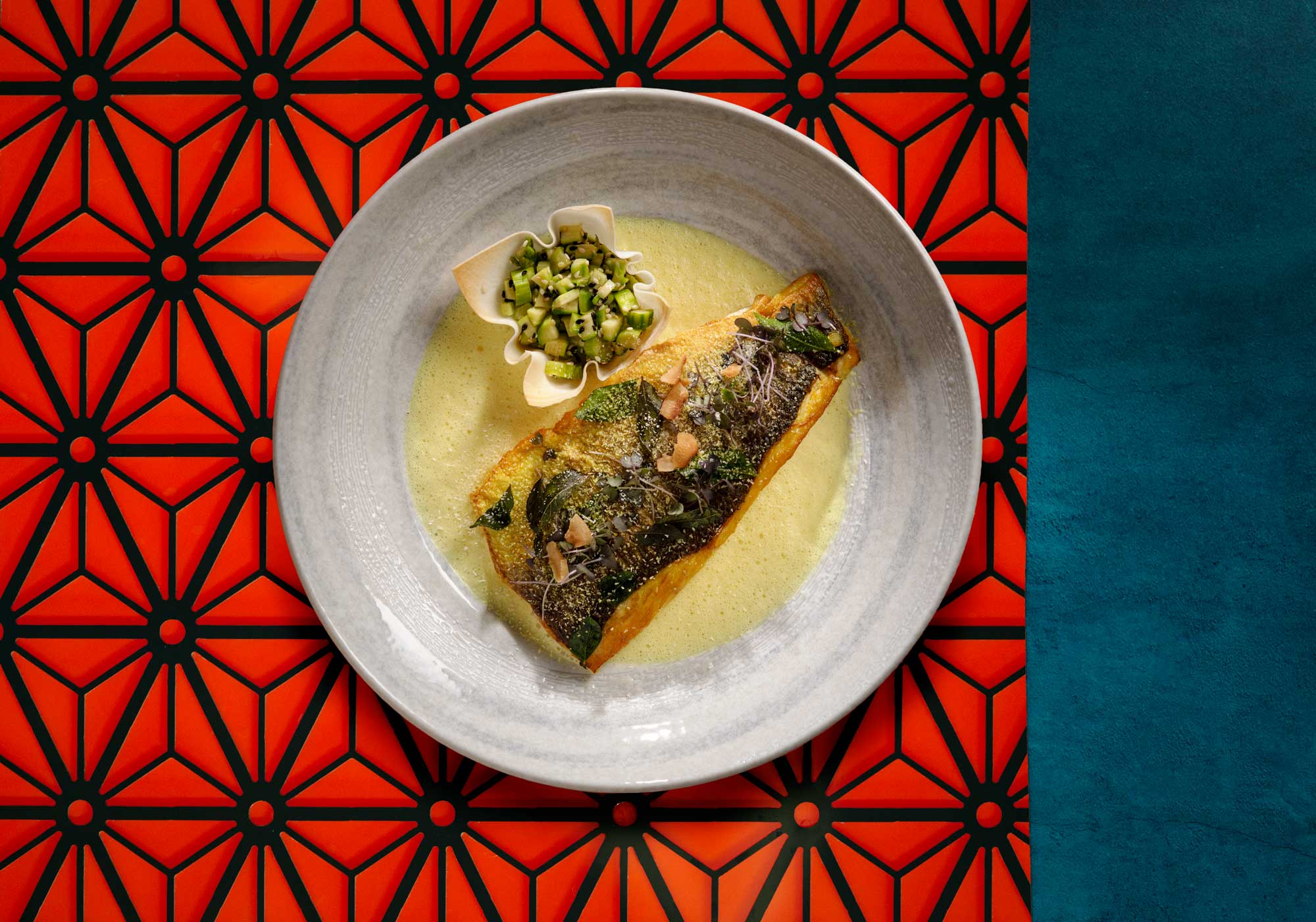 My dining partner wandered off to have a look around the Rang Mahal lounge area where you will find a selection of beverages creatively curated to compliment the heritage culinary classics.
A platter of mixed pickle, pineapple and mint chutney made its way to our table alongside a portion of rice papadums. We were off to a good start.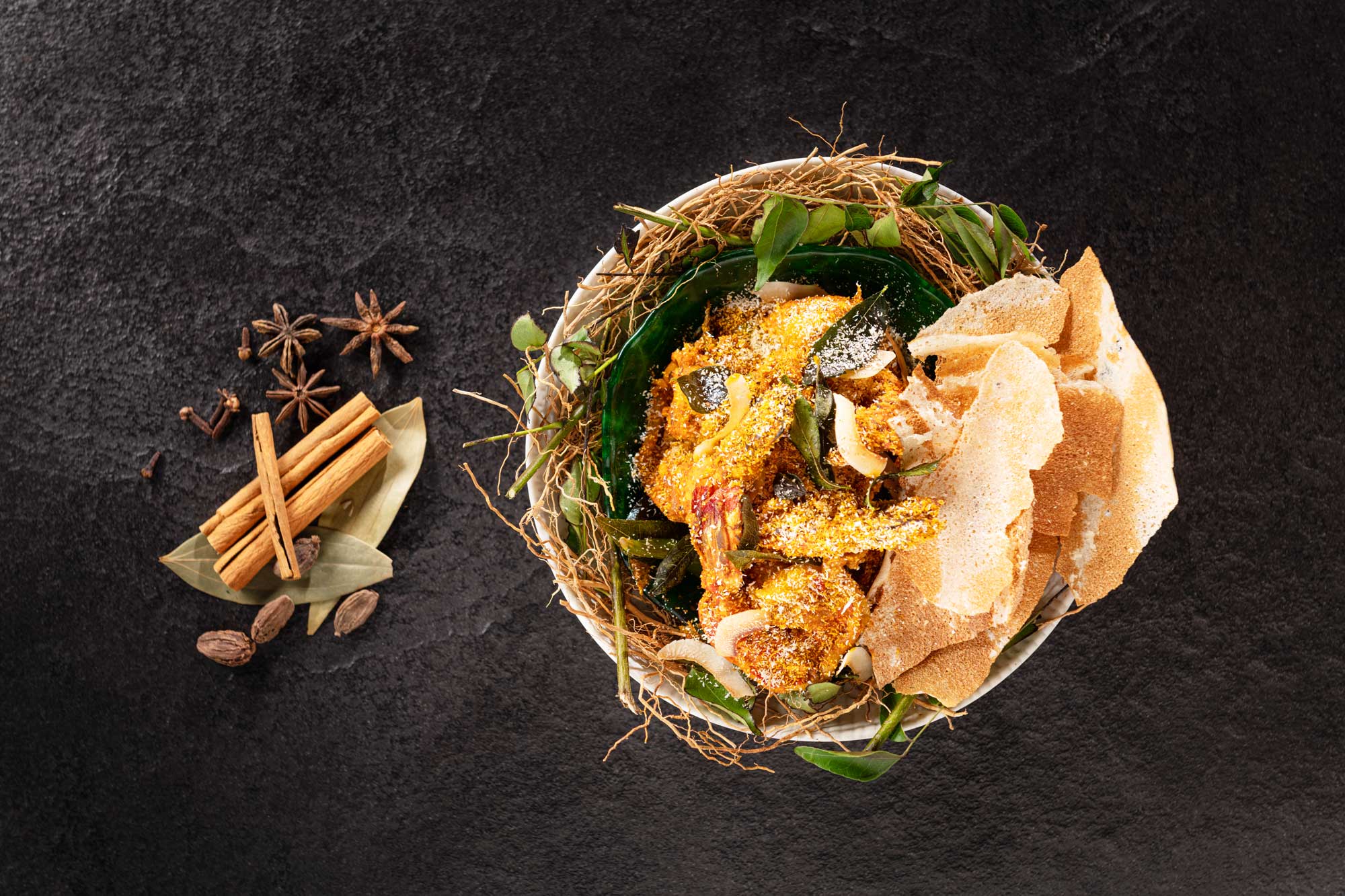 Finally, after much deliberation, we opted to try the Mangalorean ghee roast prawns topped with curry leaves, grated coconut and served alongside khakhra (a crispy flat bread) to scoop the rich semi-dry gravy. This was followed by Minced lamb kebabs cooked tandoori style with radish, pickled onions and pomegranate purée on the side.
Before we moved on to mains, we decided to have a taste of the restaurant's infused beverages. Look out for unique and interesting ingredients such as saffron, pimento, rose, honey and chilli, served creatively in enjoyable sips.
A moreish Cottage cheese kofta was up next and if you do love a creamy, sweet-sour curry, do give this dish a try. I'm not even ashamed to admit that I used a piece of flat bread to mop up the last bits from the serving bowl. The Southern-style pulled lamb is a melt-in-your-mouth, scrumptious dish best has with the flaky, layered Laccha paratha (flatbread).
Indian cuisine enthusiasts will recognise familiar flavours in each dish, and still be blown away by the simplicity yet sophistication of each one. We were.
Cooked in a banana leaf and packed with both large and small prawns, cashew nuts and spices, the Prawn biryani was fluffy, light, moist and not at all greasy.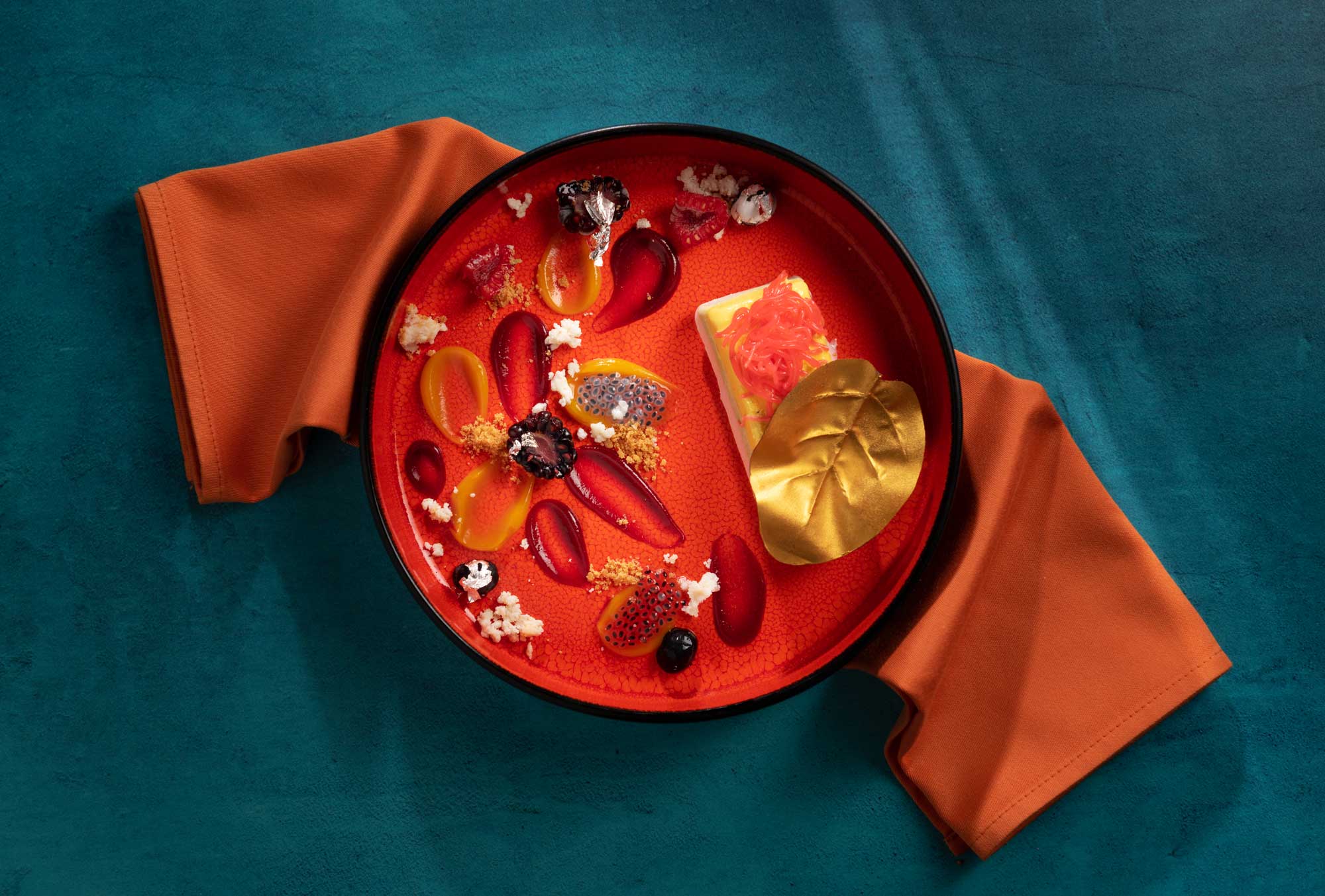 Absolutely stuffed by then, we opted to share just one dessert – the Cassata kulfi. The inspiration for the treat comes from Italy, where cassata is a traditional cake from Sicily that consists of sponge cake moistened with fruit juices and layered with ricotta and candied fruit; and from India too, where kulfi is a timeless frozen dairy dessert that originated in the Indian subcontinent in the 16th century. Rang Mahal's interpretation of the sweet includes a layer of saffron, pistachio and rabdi (a sweet, condensed-milk based pudding), with a chocolate-gold leaf, fruit purée and falooda. It was splendid.
The verdict:
Ideal for intimate meals, affordable casual celebrations and bigger gatherings. Expect hearty, fragrant and flavour-packed dishes that will take you on a culinary journey of different Indian cuisines in an elegant setting.
Book now:
Daily from 6pm to 12am. Call +9714 414 3000. Visit the website and Instagram.