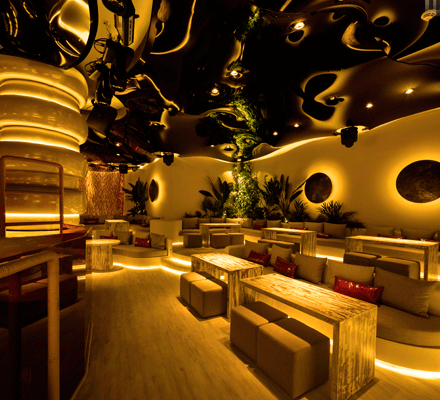 If you're looking for a night of entertainment, quality Mediterranean-infused cuisine and a bit of a boogie, the recently launched Ziya dinner show is not one too miss out on. Drawing inspiration from the great journey of Ibn Battuta, Ziya (meaning 'light' in Arabic) offers a magical journey through Arabia.
Shortly after being seated, expect to be awed by impressive aerialists, followed by intervals of equally breathtaking acts, including mysterious magicians, acrobats, hip dancers, and contortionists – all in character to take you on an expedition of history, myth, beauty and fun, of course!
Impeccably prepared by executive chef Renaud Olivier, comes a three-course menu (there's three variants to choose from), which is served in between acts. Our dining experience began with perfectly steamed chicken and prawn dumplings, followed by a gorgeous fresh crab salad (my favourite of the evening). Mains of mouthwatering wagyu beef and tender Chilean sea bass followed, all paired with cook-to-perfection greens, with just the right amount of crunch.
By the time dessert of delicious chocolate parfait and berry meringue arrived, performers had us and fellow diners up on our feet, dancing around the dance floor – everyone really got into the theatrics of the evening, which was great – even the waiting staff.
Would I go back? Absolutely! This isn't any ordinary dinner, however. Be prepared for your evening to transition into a night-out with dancing. Lots of dancing!
If you want to go: Selected weeknights, starting at 7.00pm and 9.30pm. Set menu prices start at Dhs350, Dhs450 and Dhs650 with house beverages. Call 04-567000.