As the sun sets this Ramadan, break your fast with a wholesome Iftar celebration from Swissôtel Al Ghurair, all in the comfort of your home. The Holy Month is a time to reflect on what matters most; quality time with family, friends and loved ones. Even better, when it's over a sumptuous meal, as you exchange stories and laughs and tuck into an array of delightful dishes.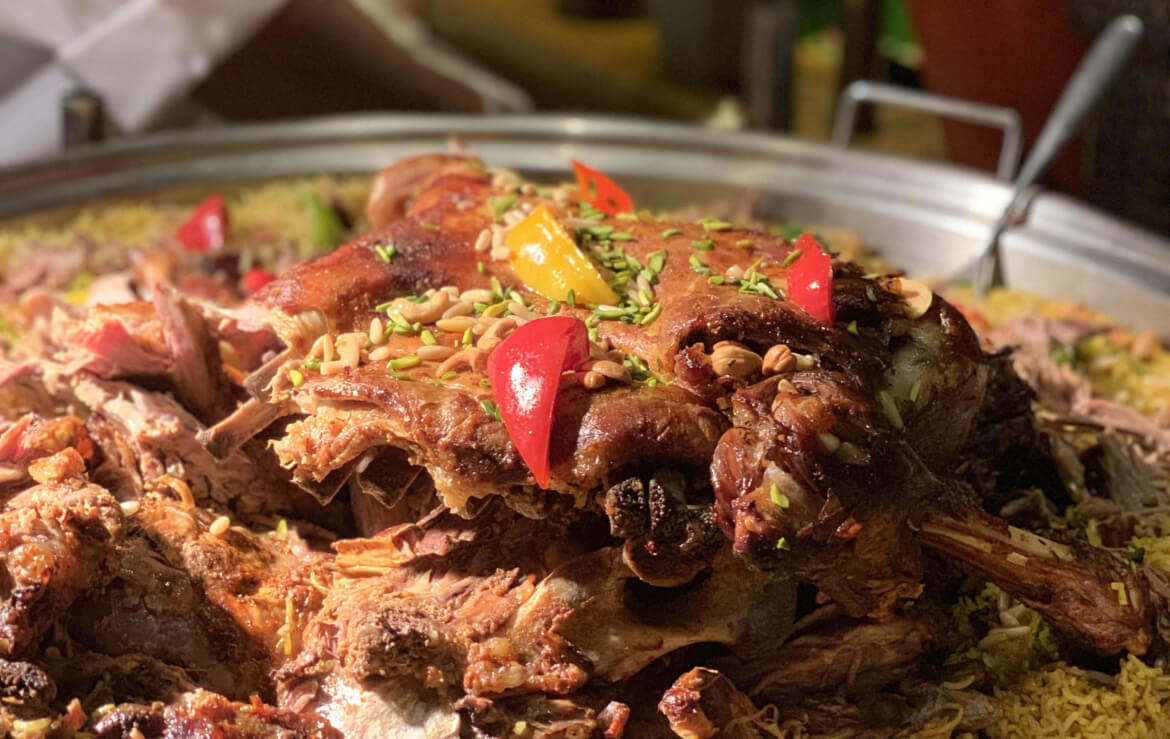 The highlights:
My first thought as the Iftar delivery arrived was, although we ordered the Lamb Ouzi family-meal for four, the spread can suffice a family of six. We began our meal with dried fruits and dates, followed by a hearty and warm lentil soup. Cold mezze followed, featuring a crispy fattoush and Arabic salads, accompanied by hummus and a tangy vinaigrette. We love a good salad, and these were appetising and fresh. Don't be afraid to scoop a serving of the creamy chickpea dip with Arabic bread as well.
We followed this with hot mezze comprising meat kibbeh, falafel and cheese sambousek. The lamb ouzi remained hot while we enjoyed the mezze selection, with a tempting aroma wafting through the air at home. The dish was hands-down the star of the Iftar package, with well-spiced grains of rice and succulent chunks of flavour-packed lamb. Do tuck into the dish with a serving of the cucumber-yogurt dip, it provides the perfect side to entrée.
We ended our meal with sweet treats of Umm-Ali and a fruit platter. The Umm-Ali was a favourite and although we had enough of food leftover for a second meal, the dessert was polished off. Yes, that's how good it was!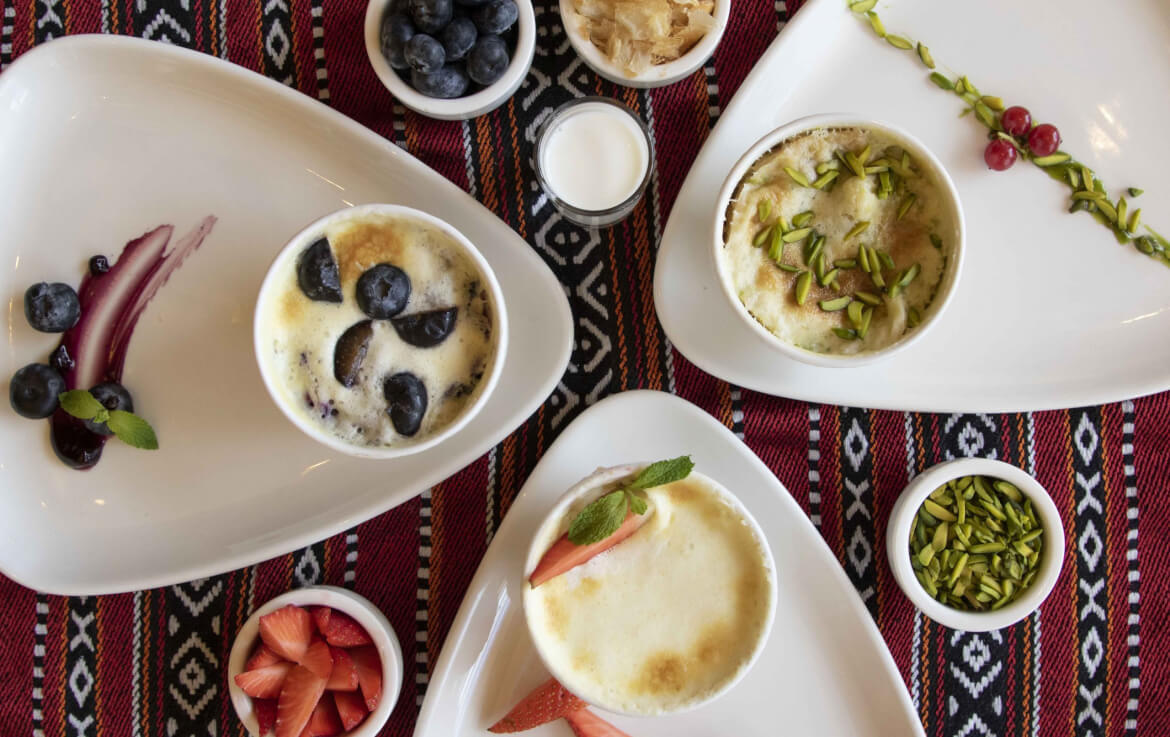 The verdict:
If you're looking to savour regional Ramadan-specials, look no further as you sit back and await your gourmet Iftar experience at home. Do make sure to book your order a minimum of 24 hours in advance.If you prefer the Chicken Biryani box, look forward to three-types of cold and hot mezze of fattoush, hummus, Arabic salad, vegetable samosas, falafels and cheese sambousek. The meal also includes a lentil soup or soup of the day, chicken biryani and Umm Ali, a fruit-platter or cheese katayef. Accompaniments include raita, Indian pickles, papad, green chillies and onions, dates, dried fruits and Arabic bread.
Order now:
April 18 onwards. AED299 for four people and AED549 for eight (Chicken Biryani Feast); AED329 for four people and AED599 for eight (Lamb Ouzi Feast). Call +9714 293 3000, WhatsApp +97158 832 3190 or order online.