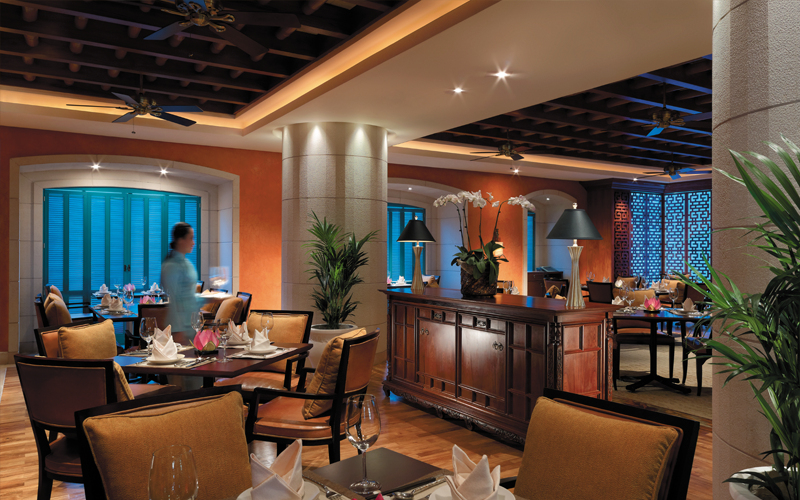 What's the concept?
As its name might suggest, Hoi An celebrates the best of Vietnam. But unlike some of its contemporaries – which tend to concentrate on the more pan-Asian elements of the cuisine – this small restaurant highlights the many French influences in modern-day Vietnamese food.
What are the food highlights?
The menu is extensive and all encompassing. First-timers would do well to order from one of the set menus, which represents a fantastic way to sample small authentic plates, soups and mains from the region. Nice touches – like an amuse-bouche and cleansing sorbet – give Hoi An a leg-up on its more traditional competition.
How was the service?
Staff are welcoming and charming. They know their way around the menu and generally compliment the overall experience.
What is the atmosphere like?
Far smaller than many other hotel restaurants of this calibre, Hoi An is a genuinely interesting little restaurant. And while it's sparsely decorated, it only needs a few filled tables to generate real buzz about the dining room.
For more information, visit Hoi An. For reservations call +971 43438888.