Sponsored: Perched on the coastline of the impressive Palm Jumeirah, a short distance away from the Nakheel shopping mall, is the lavish Dukes The Palm, a Royal Hideaway Hotel where British charm meets cosmopolitan luxury.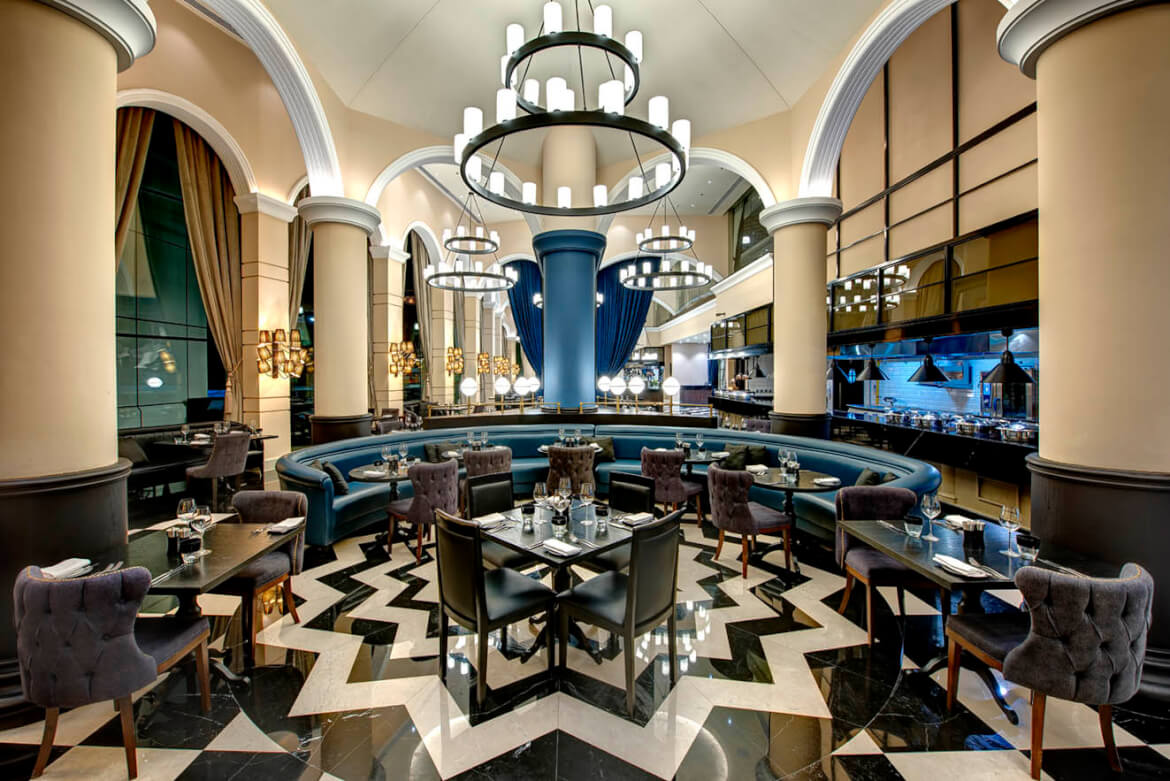 Nestled within, boasting a chic and welcoming setting is a restaurant that offers the best of British dining and hospitality. From the moment you step into the award-winning Great British Restaurant (GBR), you are taken aback with the spacious elegant design featuring a black and off-white checkered floor, complementing blue elements and well-lit ceilings. Sliding glass doors take you to an outdoor seating space, which is perfect for the coming cool weather.
We were at the Great British Restaurant (GBR) on Sunday for a taste of British cuisine from their innovative Theme Nights offer (more details below), and after finding our seats, made our way to the buffet to tuck into timeless dishes.
The highlights:
The buffet is positioned along both the right and left length of the restaurant; and it begins with a selection of freshly baked bread, crisp salads and dips. Each station has a server to help fill your plate and mine was soon piled high with servings of Caesar salad, Grilled veggies, White beans salad and a Smoked duck breast with orange salad. With plenty more to come, we were careful not to fill up at the start, but the fruity and juicy Smoked duck breast with orange salad demanded seconds.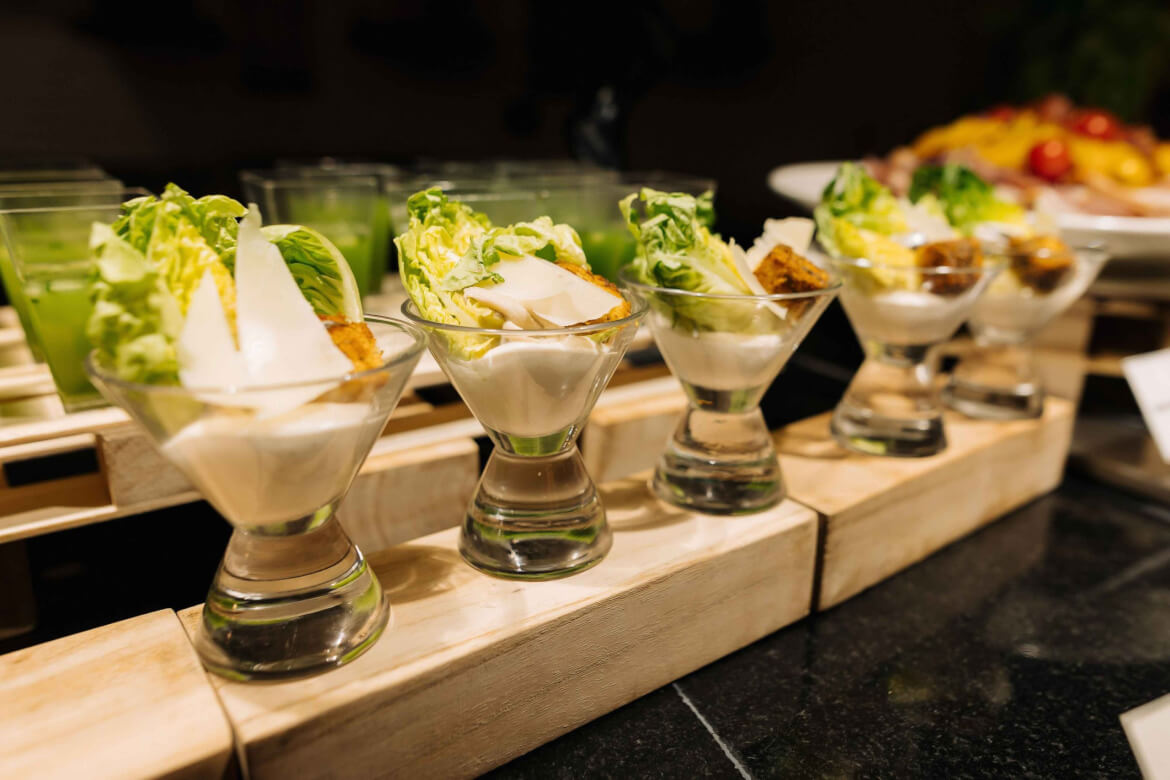 This was followed by a visit to the hot section, lined with the traditional Cottage pie; a succulent Roasted beef with Yorkshire pudding, roasted root vegetables and lashings of savoury-sweet onion gravy; and a Pan-seared salmon with a lush lemon butter sauce. Polished off in no time, a steaming Cream of tomato soup was up next.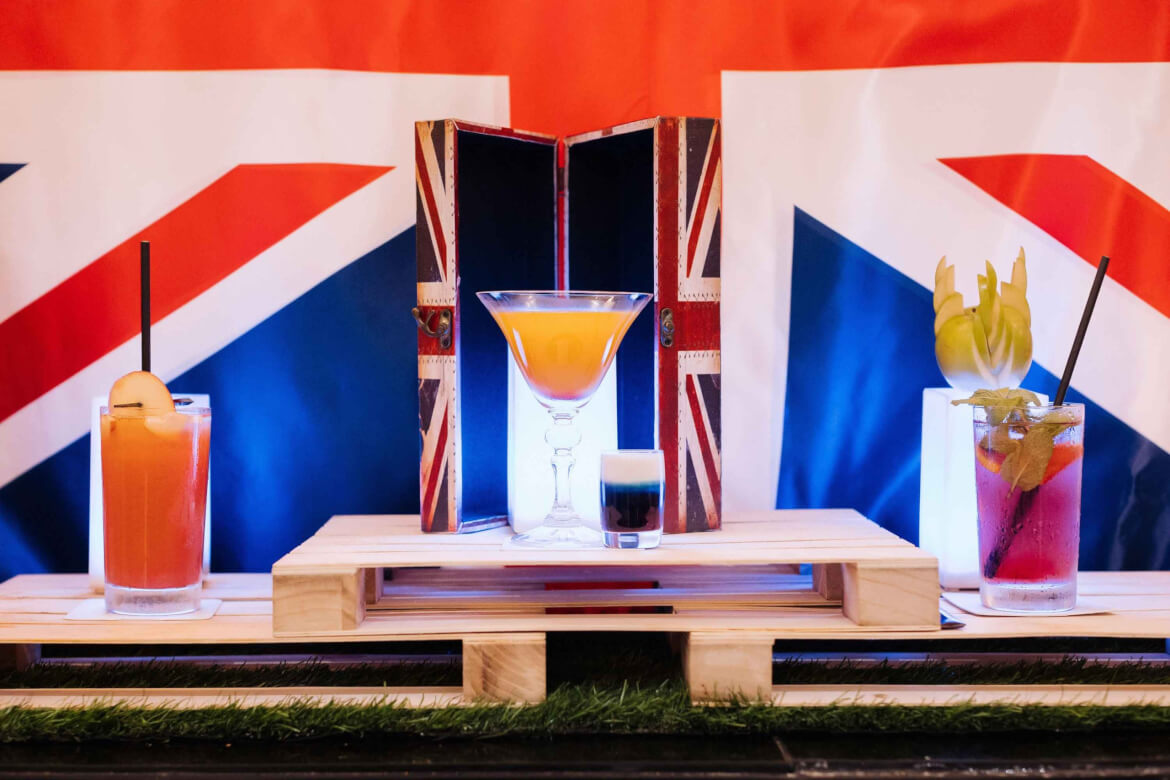 Harmonious tunes filled the air, adding to our dining experience, which was complemented by the GBR team going all out in British-themed attire. If you choose to order off the beverage à la carte menu, sit back and take a breather like we did, before moving on to the next course.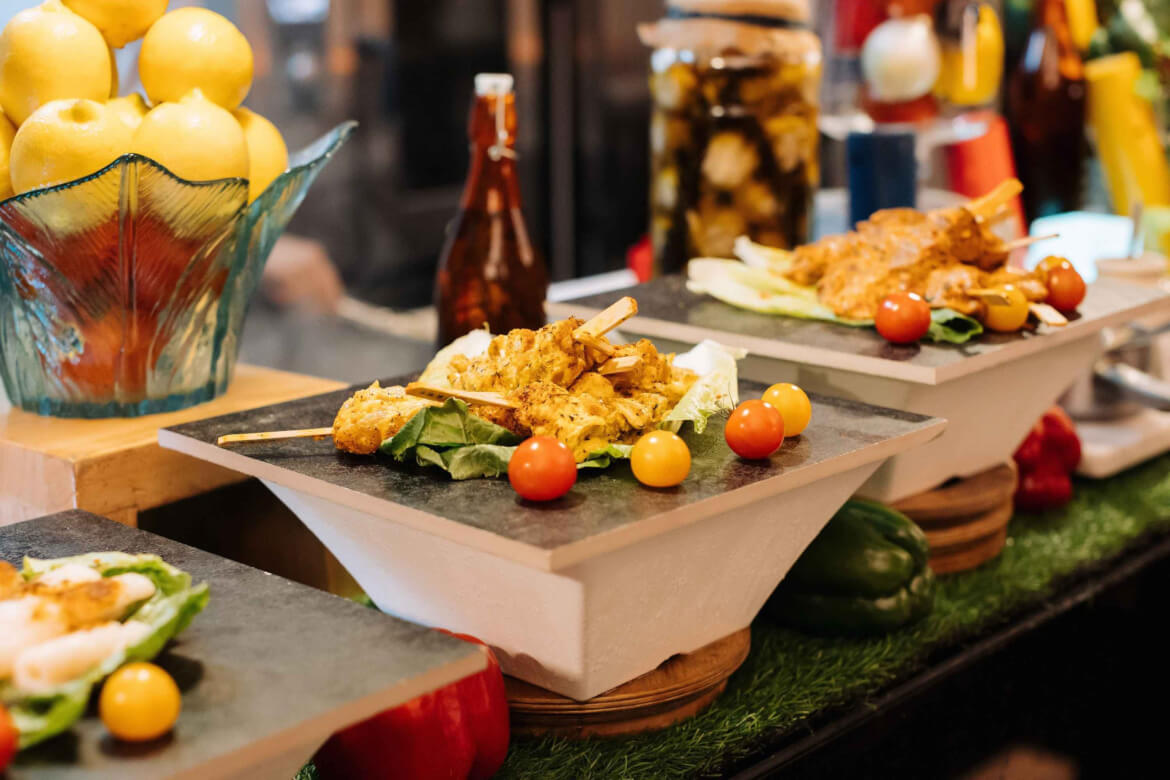 Fish and chips with tartar sauce, a hearty Chicken mushroom pie, mini–Hot dogs and Calamari, Beef steaks and Chicken skewers from the live Grill Station were our next choices. You cannot go wrong with Great Britain's fried fish in a batter, or a buttery pie and each bite was a scrumptious delight.
An interesting dish was the Seafood hot pot, packed with different treasures from the sea in a mildly spiced stock; followed by a serving of aromatic Saffron rice and a rich Chicken tikka masala, accompanied by crunchy poppadoms, chutneys and pickles.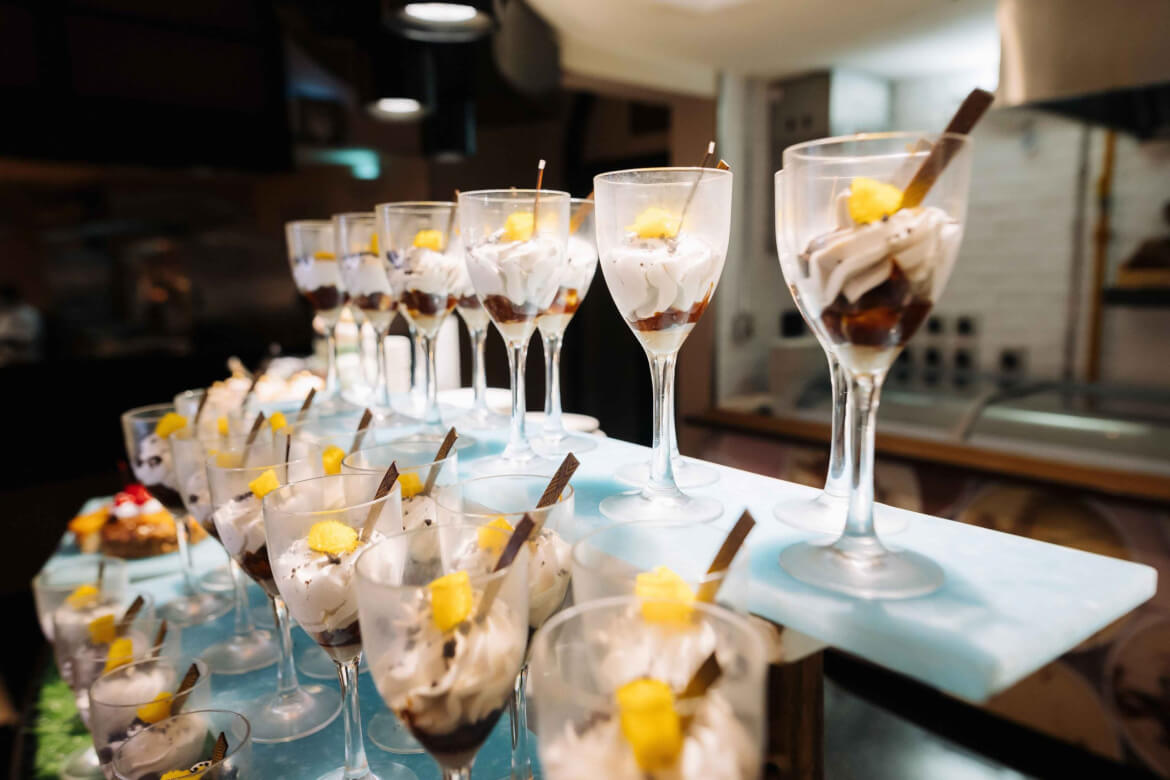 Make your way to the sweets section next for a spread of impressive, time-honoured British desserts such as Bread and butter pudding, Bakewell tarts and Apple crumble; with international treats interspersed within including a Black Forest cake, Halawet el-jibn, Opera cake and Baked yogurt; alongside marshmallows and fresh fruit.
The verdict:
A sophisticated yet understated family-friendly dining venue, Great British Restaurant is a must-visit for British-style cuisine and international plates. Expect roasts with all the trimmings, flavourful curries and other much-loved favourites.
Book now:
Theme Nights offer is available daily from 7-10:30pm.
Sunday is British Night (inclusive of live music), Monday is Italian Night, Tuesday is Asian Night, Wednesday is International Night, Thursday is Mediterranean Night (inclusive of live music), Friday is Russian Night and Saturday is Arabic Night. AED160 per person (inclusive of food; beverages à la carte), 50 per cent off for kids aged 6-12 and complimentary for kids aged 5 and below.
Call +9714 455 1101 or email dukesthepalm.dining@royalhideaway.com. Visit Instagram.