Sponsored: The contemporary, chic Armani/Mediterraneo, sited on the lobby level of the lavish Armani Hotel Dubai, celebrates the return of its well-known culinary theme nights.
Experience a feast of flavours from Italy and Spain to Greece and the Levant, featuring treasures from the ocean on Thursdays, aromatic meats and more on Tuesdays and everything in between at the dinner buffets.
Being seafood lovers, we began our weekend right, with the restaurant's Thursday Seafood Night. A short walk through the hotel's elegant lobby brought us right through to Armani/Mediterraneo, a relaxed setting with ambient lighting and natural hues, featuring an eye-catching counter piled high with platters of food.
The highlights:
Before we made our way to the buffet, we stepped out onto the terrace for a view of all that Downtown Dubai has to offer. To say we were in awe is an understatement! A view we could never get tired of looking at, there stood the inimitable Burj Khalifa in all its glory; while up ahead was the captivating water, music and light show from the spectacular Dubai Fountain.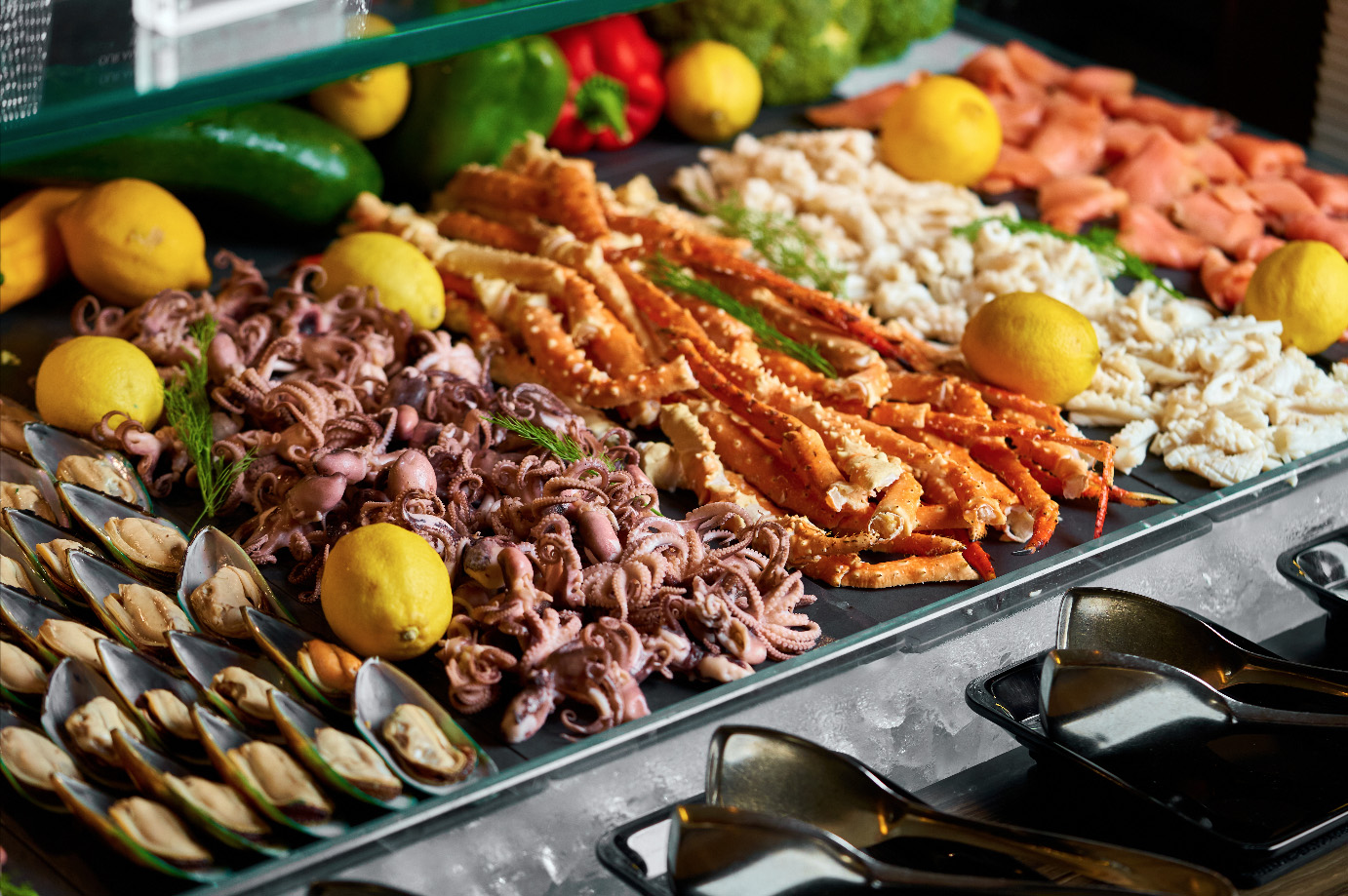 We headed back indoors and the fresh seafood section beckoned. We began with a selection of Baby squid, Razor clams, Lobster tail, Black mussels and Tiger prawns with a creamy and tangy tartar sauce on the side; together with a platter of fresh Fine de clair oysters with a delightful Red vinegar shallot and Apple cider chives vinaigrette. And this was just the start of the cold section, so, we suggest you pace yourself as the buffet offers plenty for all palates.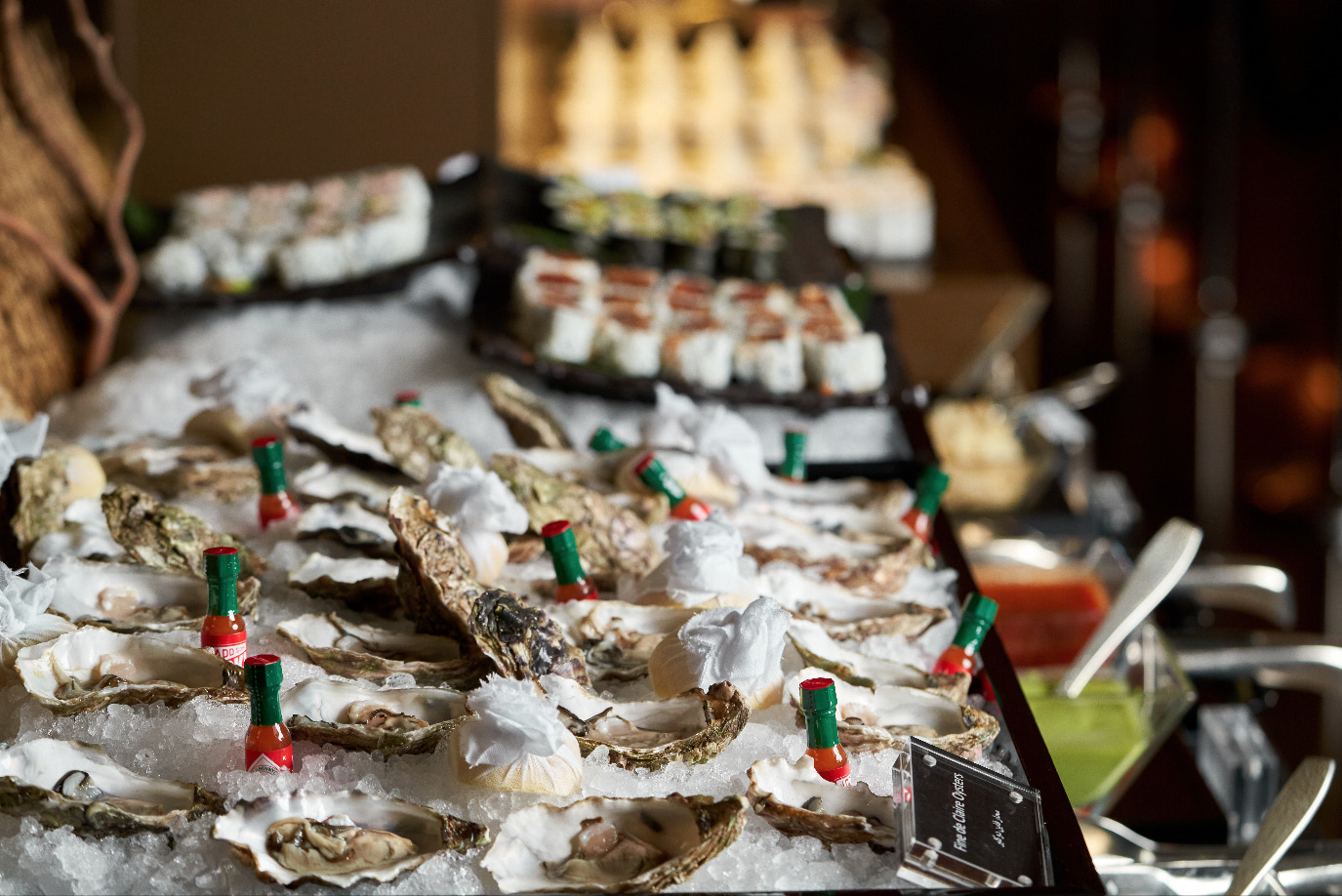 Next, we helped ourselves to Calamari bruschetta, Herring salad with truffle potato and sour cream, Crusted scallop with parmesan and an interesting citrus jelly. Each dish was bite-sized, which we loved as it gave us option to try as much as wanted. The buffet also offers vibrant salads and freshly-baked bread.
We followed with the Casarecce pasta in a velvety pesto sauce with pine seeds and crispy parmesan, comprising robust flavours that had me reaching for seconds. This was followed by Baked stuffed eggplant with tomato, sliced bell peppers and crispy bread; a classic Potato Lyonnaise baked with onion and veal bacon; crispy Lobster arancini; and a not-very-surf, but scrumptious nonetheless, Roast bone-in rib eye with creamy horseradish sauce.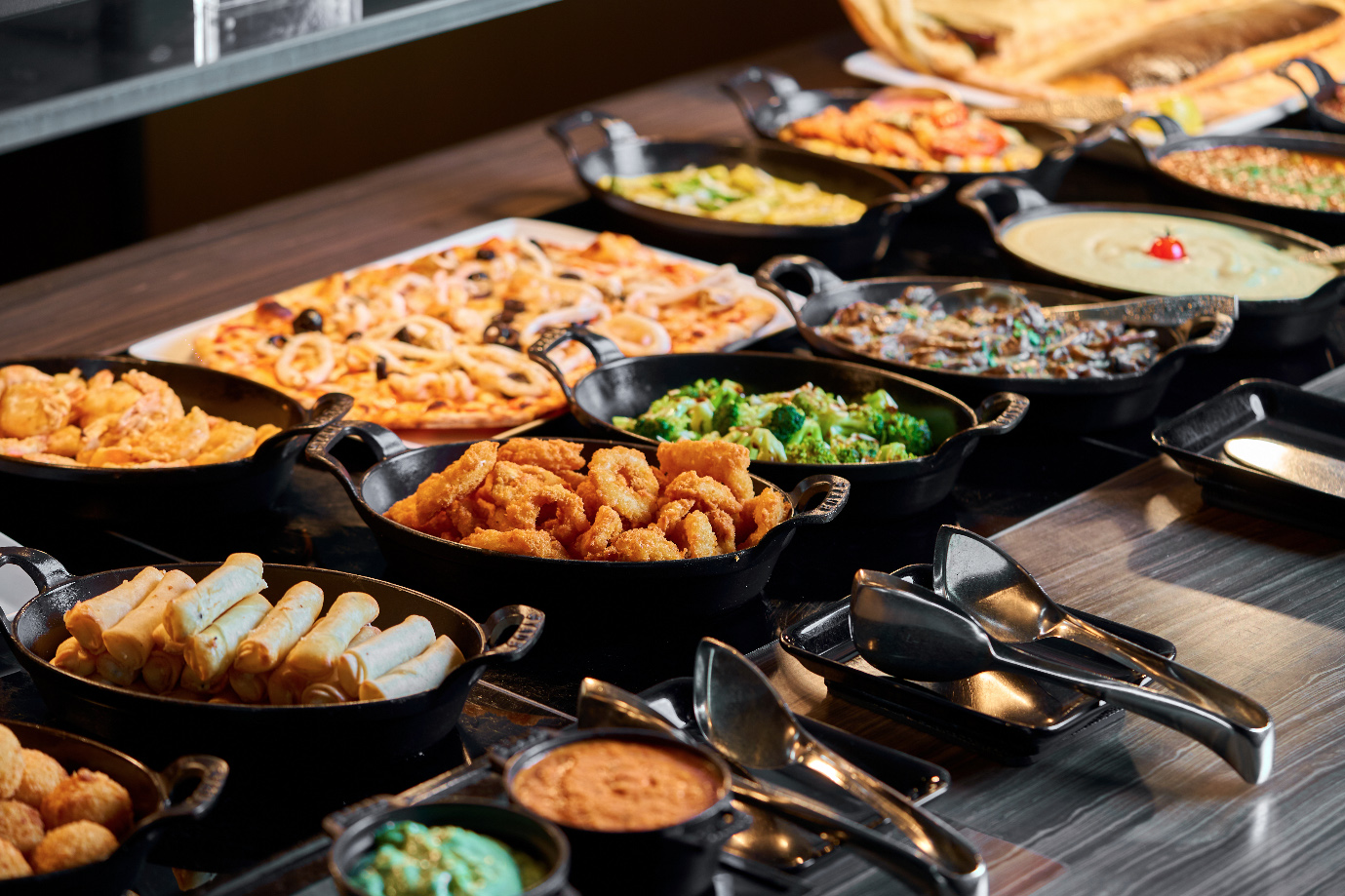 The assorted Fritto misto of calamari, prawns and vegetables stood out for its delightful crunch; while the Salmon fillet in a Pommery mustard salt crust had a lush lemon beurre blanc sauce that just brightened up the dish.
The live Seafood paella offered a flair to the evening, something we're sure will keep the kids entertained. If you love lobster, try the thermidor with mushroom and cheese – it's spectacular. This, followed by Greek shrimp saganaki with chilli and feta; Octopus a la plancha with clams, roasted bell pepper, capers and datterino tomatoes; and a hearty Fregola soup with a lobster bisque and vegetables, are all must-try dishes while dining here.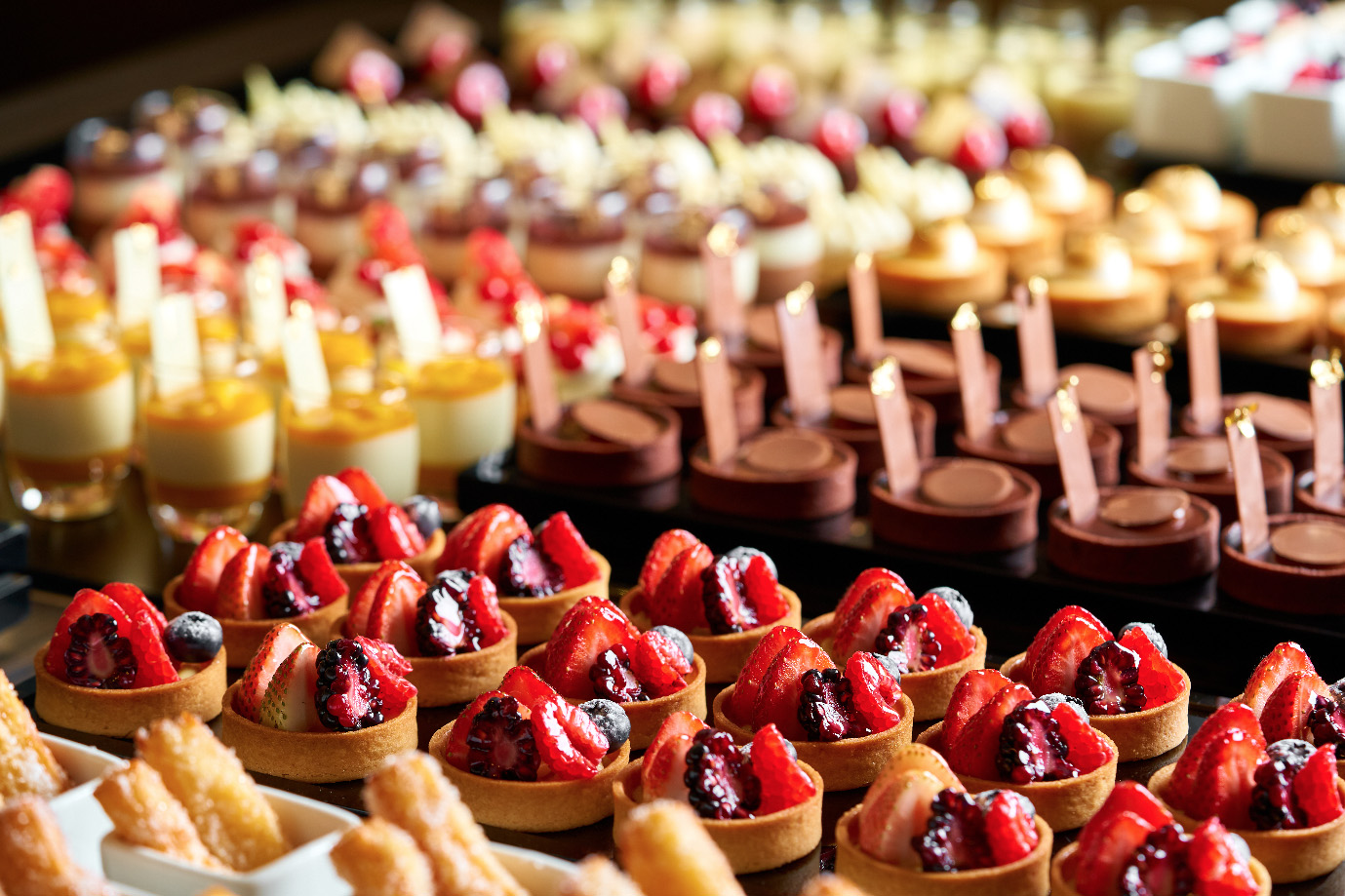 I'm glad we didn't skip the desert section, even though we were in two minds after the indulgent courses, as it offered a ton of tempting treats, both sweet and savoury. Kids will enjoy the pick-and-dip chocolate fountain space, while the adults, like us, can opt for the Chocolate praline tart, Vanilla crème brulée, Berries choux, Coconut mousse and mango chutney, Tiramisu espresso, Duo mousse and the venue's signature White chocolate cheesecake, among others, which provided a sumptuous end to a lovely evening.
The verdict:
Perfect for family gatherings and dinners with friends. Burj Khalifa views will leave you speechless, making it a great spot to impress loved ones too!
Book now:
Thursday Seafood Night from 6:30-10pm at AED349 per person, AED175 per child aged 6-11 and complimentary for kids aged 5 and below.
Tuesday Arabic Night from 6:30-10pm at AED315 per person, AED159 per child aged 6-11 and complimentary for kids aged 5 and below.
Sunday, Monday and Wednesday Dinner Buffet from 6:30-10pm at AED299 per person, AED149 per child aged 6-11 and complimentary for kids aged 5 and below.
Call +9714 888 3666 or email restaurant.reservations@armanihotels.com. Book online. Terrace seating subject to availability.