Array
(
    [ref_id] => 681
    [photo_file_name] => folly_by_Nick___Scott_800X500.png
    [posted_by] => Emma Hodgson
    [text_display] => <p>
	 <em style="background-color: initial;">Chef duo Nick Alvis and Scott Price launched their new restaurant in Madinat Jumeirah earlier this year </em>
</p>
    [cover_photo_file_name] => folly_by_Nick___Scott_200x181.png
    [slider_images] => 
)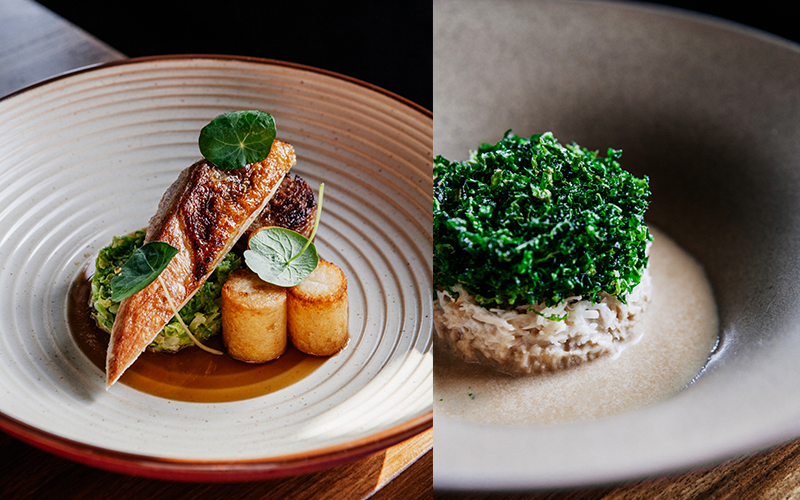 Chef duo Nick Alvis and Scott Price launched their new restaurant in Madinat Jumeirah earlier this year
What's the concept?
Dubai is full of restaurants that are named after celebrity chefs, who may only visit their namesake venue a handful of times each year. Here enters Folly by Nick & Scott. Both chefs cook in the restaurant's open plan kitchen every night of the week. Both former Gordon Ramsay protégés, Nick Alvis and Scott Price have steadily built up a reputation in the region. RelaunchingVerre by Gordon Ramsay at the Hilton Dubai Creek in 2010 and then heading up the kitchen of Table 9 for several years.
What's the food like?
Serving style has a Mediterranean flare, with small, medium and large plates available. Each dish is encouraged to be shared in a tapas-style meal. Despite training in the UK, the duo describe their menu as pan-European cuisine, although in some dishes, there is a clear biased towards British flavours. One of the best dishes on the menu is the incredible succulent Devon crab, basil and seaweed. Another star dish is the crispy hen's egg morels, and sherry caramel. From the larger plates, be sure to try the delicious lamb saddle, whipped pine nuts and salsa. Seafood fans will love the red mullet, which is served with tasty pea shoots and lentils. For dessert, make sure you request the daring (and delicious) basil meringue.
How was the service?
Pick a seat at the food bar and you'll be served directly by the chefs themselves. The experience is one-of-a-kind, and feels as though you could be sitting in one of the food capitals of Europe, instead of Dubai. Front of house offers fantastic service, the restaurant's manager Viktorija Paplauskiene co-owns the restaurant with the two chefs and the personal investment the three have in the business is palpable. Expect a personalised, friendly, informal service from the team.
What's the atmosphere like?
Depending on what time of year you visit, the experience varies greatly. During the summer, restaurant feels cozy, with the small dining space winding its way round the first floor of what used to be the Rivington Grill. Well though-out exposed bricks and woodwork cover the walls. The stairway up to the bar and restaurant also gives a welcome separation from the bustling souk walkways. In the Winter, diners can enjoy the restaurant's incredible roof top courtyard. The space has panoramic views of the waterways and Burj Al Arab. Based in Madinat Jumeirah, you may have to battle your way through throngs of tourists to reach the restaurant. But for what's possibly one of the most exciting (and delicious) restaurant to open in Dubai this year, it's certainly worth it.
Details: Dinner for two without drinks cost around AED 600. For more information, visit Folly by Nick and Scott.