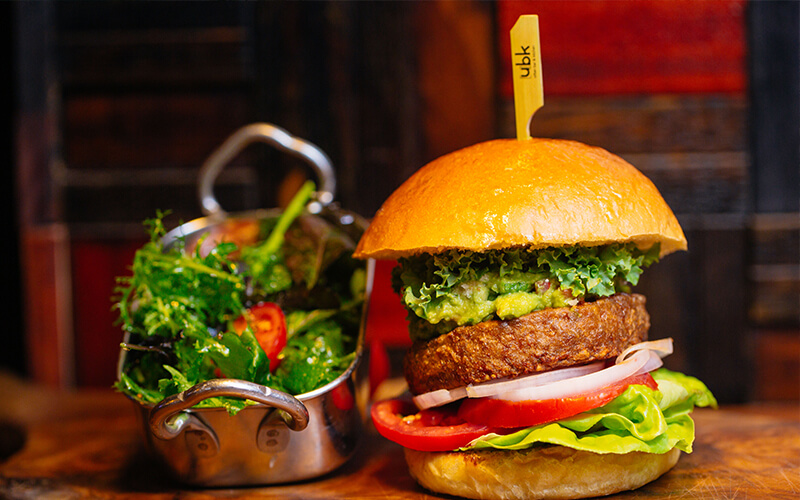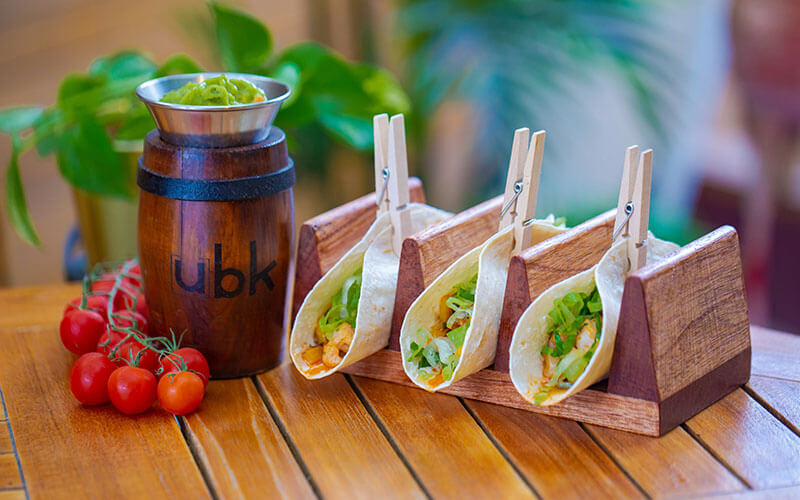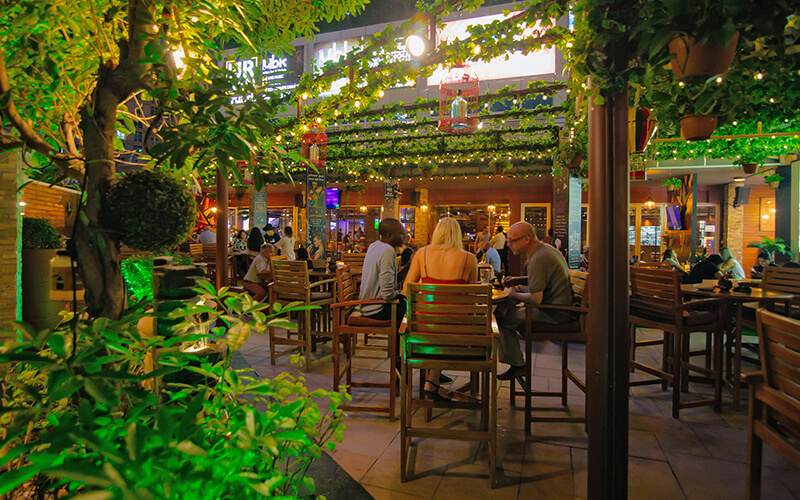 What's it like?
Urban Bar & Kitchen, more commonly known to Dubai residents as [u]bk, has long been a firm favourite in the casual dining space. While the venue has always been a popular hangout for those looking to relax with a cold beverage after work, [u]bk recently revamped its food menu to offer diners a wider range of pub grub to enjoy – from the classic fish and chips, to healthier options such as vegan burgers and signature salads. It's a Tuesday evening when BBC Good Food Middle East visits, but the terrace is brimming with large groups of friends and sports fans crowded around the many screens throughout the venue. In the corner, we spot a PlayStation booth (said to be the only one in a regional restaurant), as well as a darts board, pool table and karaoke set-up; perfect for those late-night catch-ups with friends.
What were the food highlights?
Aligning with the restaurant's social appeal, there's an extensive menu of sharing bites to enjoy either alongside drinks or as tapas-style starters between two. Upon the waiter's recommendation, we try the bang bang shrimps, halloumi and spinach croquettes and Irish sausage rolls. The croquettes – bitesize golden pockets of molten cheese – come out on top; while the sausage rolls' light but buttery flaky pastry bring them in at a close second.
For mains, we enjoy a British classic in the form of fish and chips. The beer-battered fish is flavoursome and well-cooked, served in newspaper with sides of chunky fries, mushy peas and tartare sauce – a true British delight. Burger fans should try the classic [u]bk burger, which features juicy patties topped with fresh salad and pickles, served with a spicy mayo for dipping those matchstick fries. Be warned – its portion size does not lend well to the faint hearted! But for an ultra-indulgent treat, don't miss the truffle mac and cheese. Subtly flavoured with the taste of truffle, this bowl of comforting, cheese-filled goodness is a must-try.
Full to the brim, we sadly pass on dessert, but the chocolate lava cake and dulce de leche cheesecake are certainly tempting options.
The bottom line: An ideal hangout for those looking for a chilled-out evening of good-quality pub grub, live music and kick-back games for social gatherings. [u]bk also hosts a range of fantastic deals throughout the week and into the weekend. Men get free drinks at the venue's "Monday Manday" event, while the Urban Brunch every Friday serves up a selection of its trademark dishes, from wings, tacos and grills, with packages starting from AED 265 per person.
Details: To learn more, call 04 438 0000. To read more of our restaurant reviews, click here.