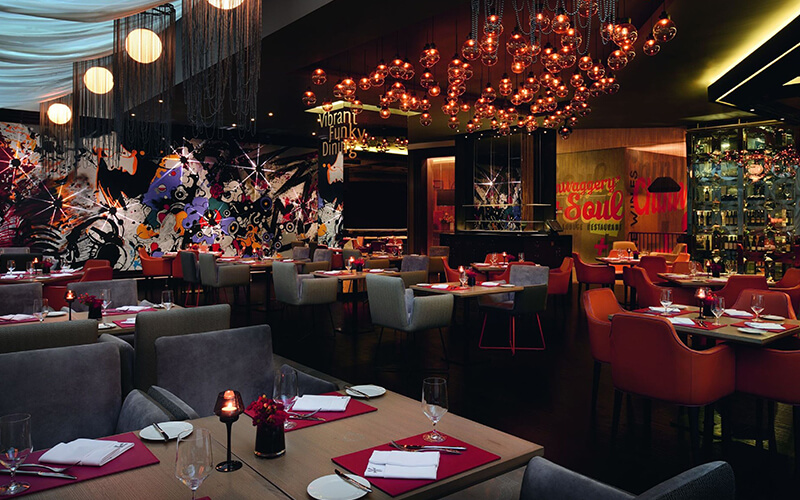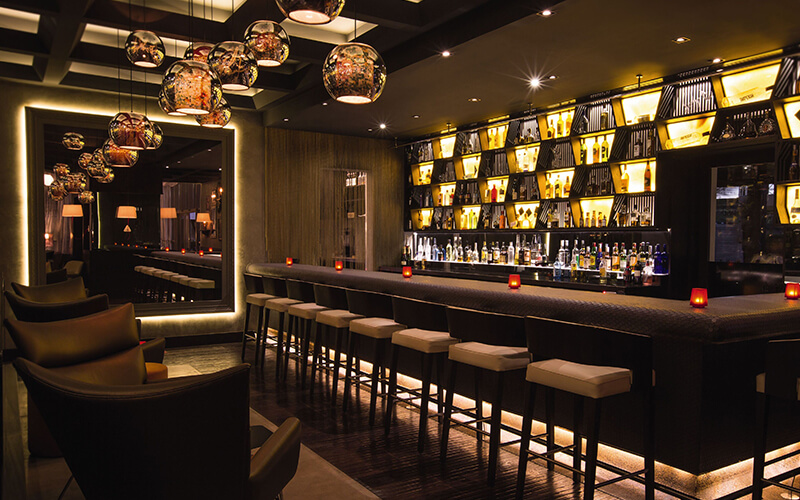 Reviewed by Sharon Saldanha. 
What's it like? Soul offers New York's iconic cuisine. The quirky architecture of the restaurant offers a comfortable atmosphere where the vibrant flavors of the ethnic barrios of Manhattan can be enjoyed. This restaurant and bar spot blends a beautiful, amusing environment with glamor at night. The diverse menu was inspired by The Meat Packing District, Little Italy and the Upper East Side of New York. The relaxed and multicultural atmosphere provides a fun, casual and sociable place to enjoy outstanding food and drinks. To add to the vibe, there's live entertainment on every Thursdays and Fridays.
What are the food highlights?
My plus one and I enjoyed the four different flavors of breads to begin with. Soul's freshly baked breads were 'Oh-so-wonderful," that I could eat another round of just that! While we were preparing to immerse ourselves completely in the culture of New York, we enjoy a couple of refreshing drinks to get started followed by an amuse bouche. The chefs at Soul plan a different amuse bouche for each day, which is quite impressive! The starters arrived fairly quickly – we called for vegetarian bruschetta and crab cakes. Both dishes tasted fresh and were tastefully clean, especially the colorful bruschetta that was topped with mushrooms, cheese and tomatoes.
The expert chefs at Movenpick have perfected a new innovative range of pestos (Italian) and pistous (French) to create seven experimental dishes. While remaining true to its New York style cuisine of steaks, beef tartare and oysters, we only figured it would be appropriate to be more adventurous and seek the creativity of the Chef from their limited menu 'Pesto Pistou.'
My plus one and I enjoy the beef fillet and the black cod with pesto rosso. Both dishes were packed with flavour and each discerning palate was taken by surprise and delight. The beef came with red cabbage pesto, a traditional winter vegetable with a sweet edge that gave this pesto dish a punch while the black cod was served on an aged Acquerello rice bed.
Although an a la carte menu is available, I would recommend that you opt for the autumn menu (as we did) to fully immerse yourself in the exciting experience that is on offer.
Making sure we saved room for desserts, we tried the chocolate fondant with Movenpick's vanilla scoop and the original cheesecake to round off the meal.
How was the service? The friendly team at Soul is well versed on the menu to ensure that we can fully appreciate the authentic creations of the executive sous chef Shiv Negi, and the staff are careful to ensure that our table is well catered for throughout the evening.
The bottom line: The restaurant aims to bring a piece of New York Soul to Dubai that allows you to enjoy the food not only for your appetite, but also for your soul. A trendy but laid-back spot to dine with a loved one or a group of friends. Soul is open from 5 pm to 1 am, seven days a week and Happy Hours start from 6 pm until 8 pm.
Details: Priced at around AED 440 for two with beverages, this little culinary slice of the Big Apple is yours to explore! Call + 971 04 449 8888 or visit the website for more information or reservations.