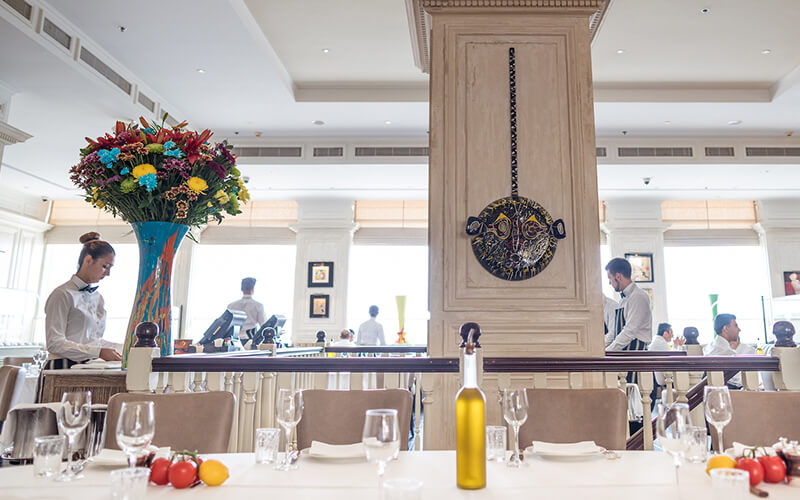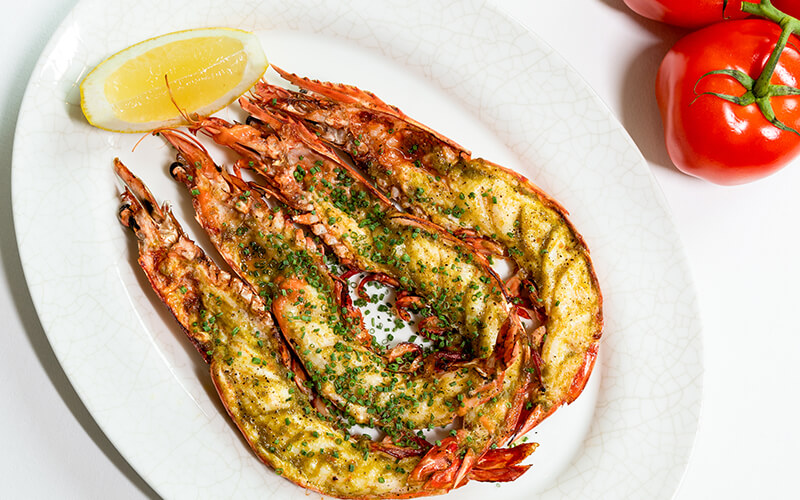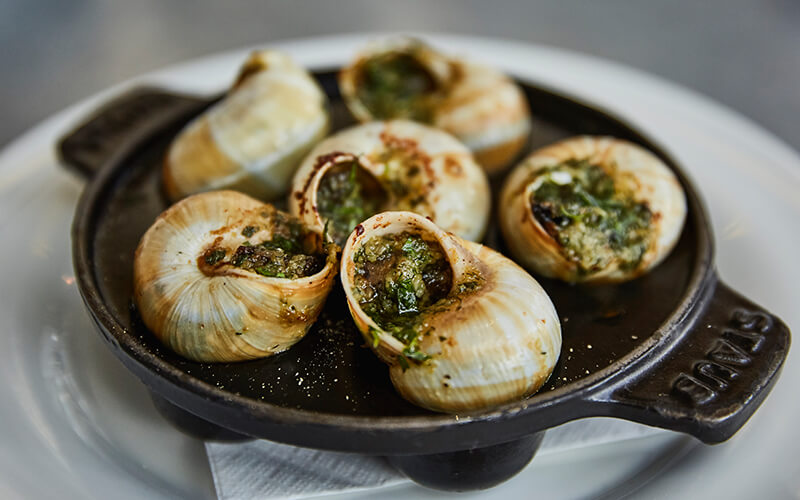 What's it like?
Ultimately known as one of Dubai's best restaurants, LPM Restaurant & Bar (previously La Petite Maison) has earnt its reputation for a reason.
Sophisticated, classy and gimmick-free, this French-Mediterranean restaurant has been around for a while, which in Dubai, says a lot.
The décor and ambiance at LPM, much like its food, offers perfected simplicity. Expect starched white table cloths, beige furnishings and eye-catching abstract artwork on the walls.
We visited on a Friday evening and it was clear to see that LPM, which houses a dining room, bar and terrace, was the place to be in DIFC. Alive with atmosphere, the bar was a buzz with friends catching up over drinks, while the dining room barely had a seat spare come 8.30pm – so be sure to make a reservation before your visit.
What are the food highlights?
At the table, a fresh, whole lemon and tomato, alongside olive oil await to be enjoyed at your leisure, and not long after being seated, varied freshly baked bread is served tableside from a basket – dining simplicities at their best.
The menu at LPM boasts a generous selection of classic French dishes that showcase seasonal fish, seafood, and meat.
To start, dishes not to be missed include the moorishly rich escargots de Bourgogne – be ready to mop up lashings of mouthwatering garlic butter with bread after you've polished off the snails, a portion of the well-balanced yellowtail with avocado and citrus dressing is also a highlight, along with the grilled aubergine topped with baked mozzarella, prawns and pistou – this dish in particular took me by surprise with its deep, warming flavours.
At this point, it's good to note that dishes ordered are served as and when they're ready, and the serving style here very much encourages sharing, as would we.
For main, we shared the cooked-to-perfection, tender grilled lamb cutlets with smoked aubergine, and the grilled tiger prawns, with creamy baked potato gratin and steamed broccolini on the side – each dish packed full of quality and attention to detail.
To conclude, the unassuming framage frais cheesecake with mixed berry compote stuns with its light, velvety texture and creamy taste. No frills, just a classic dessert done absolutely right. The warm thin crust apple tart served with vanilla ice cream is also a delight.
The bottom line:
LPM Restaurant & Bar is all about excellence. It's a gorgeous restaurant offering high food and service standards, in a classy yet fun and upbeat atmosphere. The perfect spot for a date night with your other half, or a venue to celebrate a special occasion with loved ones.
Staff are very well trained and attentive, ensuring the comfort of all guests at all times.
It's safe to say you're guaranteed a memorable experience at LPM, a Dubai gem that never goes out of style.
Did you know? LPM in now available on Deliveroo. After a successful launch in March serving the Downtown Dubai area, LPM has now collaborated with the InterContinental Dubai Marina to be able to service guests residing in Marina and the surrounding areas.
For more information, call 04 439 0505 or visit lpmrestaurants.com/dubai
For more of our UAE restaurant reviews, click here.