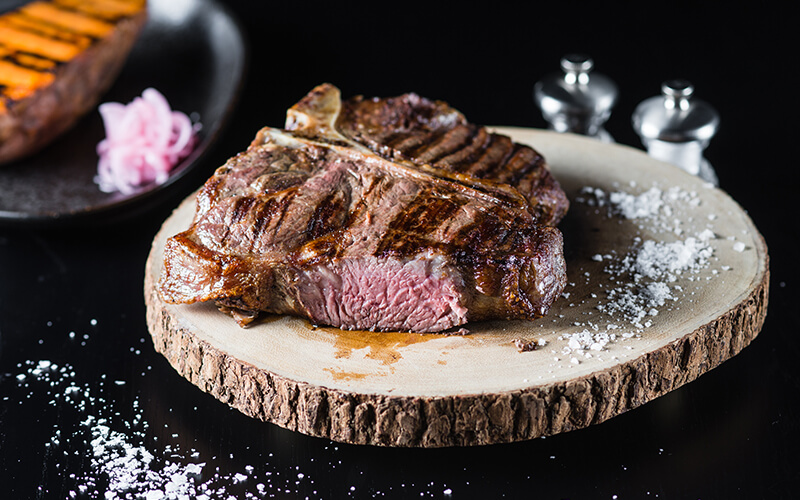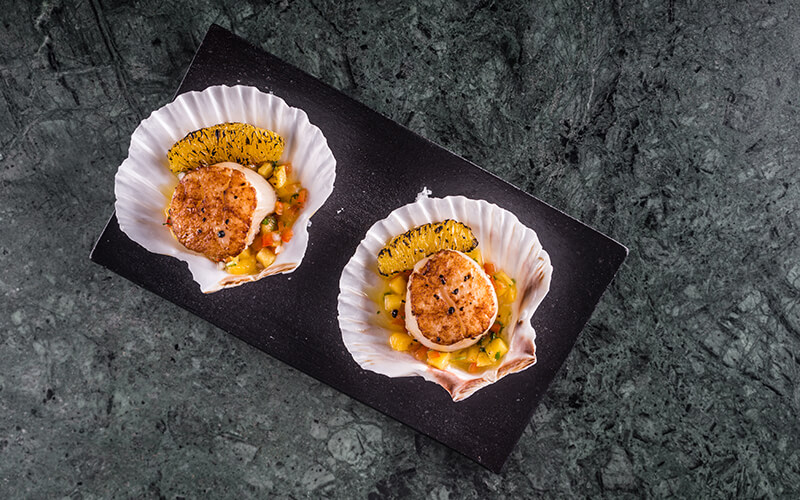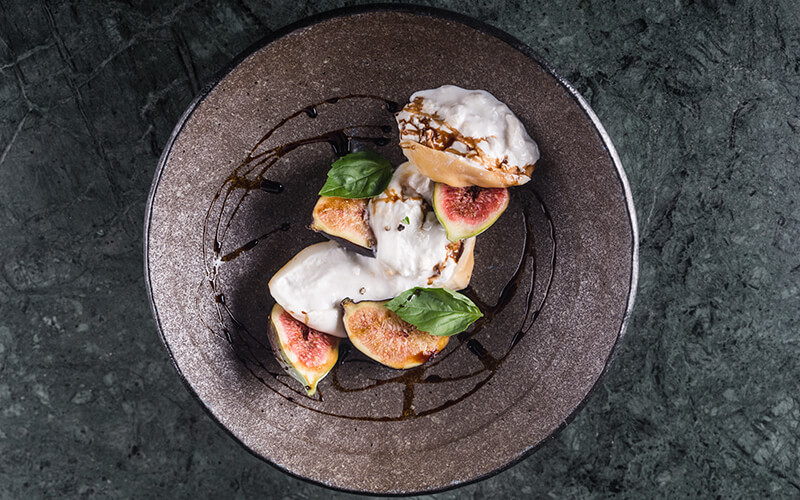 What's it like?
A long-standing favourite of DIFC's chic, up-market dining scene, Gaucho never fails to disappoint in delivering an evening of delight for Dubai's carnivores. Typical of Gaucho décor, the restaurant interiors are decked out with elaborate splashes of cow hind on the walls, creating a lavish backdrop to our Thursday evening dinner. The venue's dark brown hues, sleek black carpets, and dazzling mirrored finishes also give quite the glamorous feel to the place.
We enter the restaurant from Gate Village 05 through its own private lift and make our way to our table in the main dining area. Here, we have perfect view of the bar, the outdoor terrace and Gaucho's glittering wine cellar – which doubles up as a private dining space for a more exclusive experience.
What are the food highlights?
It's been 18 months since BBC Good Food Middle East last visited Gaucho, but this time we're here to check out the steakhouse's newly-launched menu. The most notable difference with the new offering is that Gaucho now serves a wider range of steaks – and not just those from Argentina (but more on this later.)
To start, we try a selection of the fresh appetiser additions to the menu, including the smoked burrata and pan-seared scallops. The smoking technique gives the burrata a richer taste compared to when it is served traditionally, and Gaucho pairs the cheese perfectly with a deliciously sweet fig salad as part of its new menu. A definite must-try for cheese lovers. The scallops are also a hit – cooked to perfection and served with a mango salsa.
Of course, as a meat lover, I'm particularly excited to sample Gaucho's extensive range of steak cuts from across the globe – including Argentina, Australia and Ireland. Our waiter brings a selection to our table to explain the cuts in more detail, and we eventually opt for the T-bone to share – a combination of fillet and sirloin cuts, which we request to be served medium on our waiter's recommendation. We're presented with a generous 1kg helping of grain-fed, wet-aged Australian Black Angus with heavy marbling, according to the menu, which is served tableside and sliced by our waiter. Unfortunately, our steak is overcooked, but we thoroughly enjoy the heirloom tomato salad and creamy peppercorn sauce on the side, which is perfect for dunking the hand-cut chips in.
Dessert steals the show on this occasion, and if I had to pinpoint one thing to try at Gaucho based on our experience, it would be the sizzling brownie with coffee sauce and vanilla ice cream to finish. The fudgy centre is rich, indulgent and every chocolate lover's dream, laced with a bitter coffee sauce that when combined make for the perfect dessert. If chocolate is not your thing, be sure to try the dulce de leche cheesecake with its sharp passionfruit sauce.
How was the service?
Faultless. The staff are incredibly knowledgeable when it comes to the variations of cuts available, and I certainly come away from our evening knowing much more about my go-to meal than I did before.
The bottom line:
 A high-end venue, serving up high-end dishes (with the price tag to match.) The steakhouse has also just launched its "Double Brunch" offering for the summer months; the Buenos Aires Brunch will run from 12pm to 3.30pm, and the Summer Evening Brunch from 7pm to 10.30pm, every Friday. Prices start at AED 370 per person.
Details: For further information, visit gauchodubai.com. For reservations or enquiries call +971 4 422 7898, or email: events@gauchodubai.com. To read more of our restaurant reviews, click here.