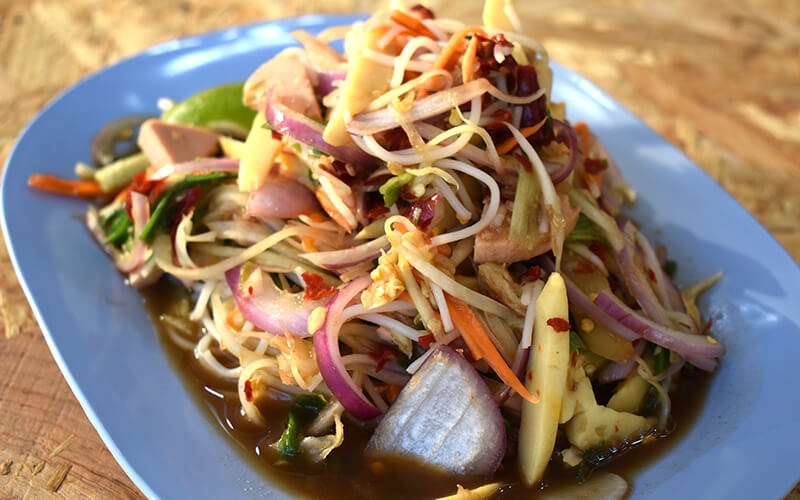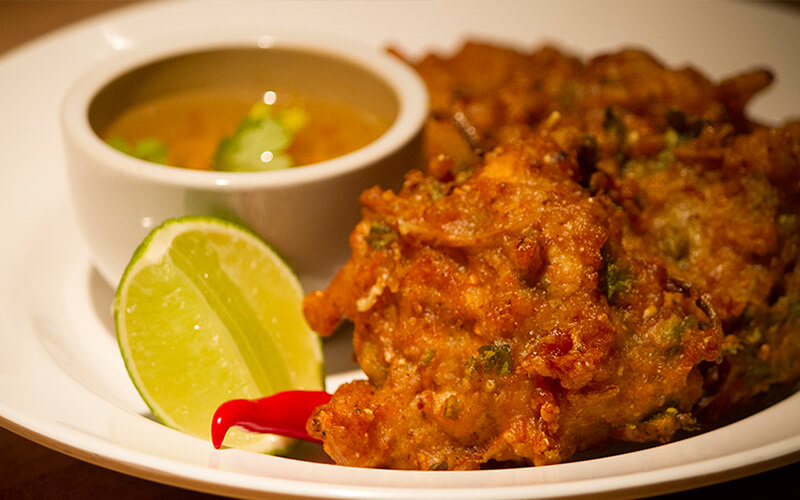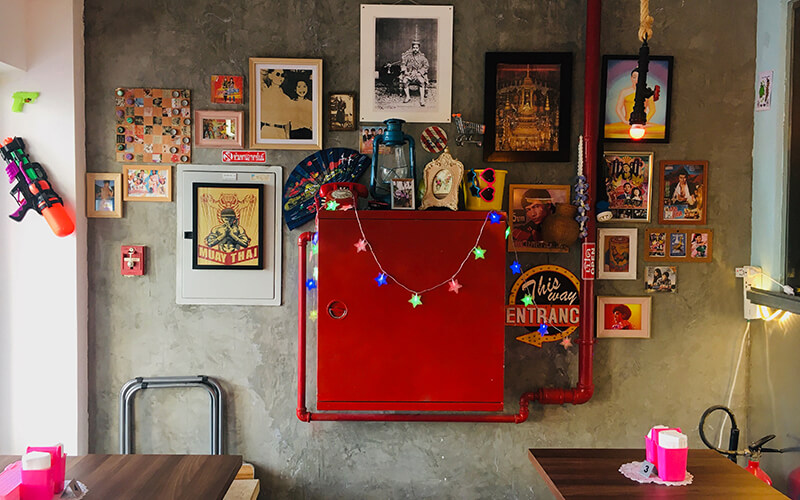 Following the recent dine-in restrictions on UAE restaurants, many eateries have turned their focus to providing residents with home delivery services (you can find an entire list of delivery-only restaurants here.) In support of this and following numerous recommendations, we placed an order with JLT jewel Café Isan. Here's what we thought…
What's it like?
Located beside the waterfront of JLT's cluster B, Café Isan prides itself on serving authentic Thai streetfood and tea in an unpretentious setting. Though on this occasion we dined at home, as a JLT resident myself I have often walked past the restaurant and inhaled the spice-infused aromas and admired its quirky outdoor terrace space – think colourful crates, mismatch furniture and a laid-back vibe. Inside, the restaurant accepts old picture frames in return for food to create their vintage gallery wall. Perhaps you can use this time at home to dig out some of your own!
What are the food highlights?
Led by Thai native and culinary expert chef New, the menu at Café Isan brings northern Thai cuisine from the Isan region to JLT's bustling dining scene. Divided into starters, salads, soups, mains, noodles and rice, curries and desserts, it covers every aspect of Thai cuisine, and boasts both veggie and vegan options in addition to its meat and fish dishes.
To start, we try the vegan spring rolls, which I'm pleased to say retain their crispiness despite their journey and are packed with veggies and glass noodles. The Isan-style laab cakes are a particular hit and are made with either minced chicken or papaya. We try the papaya variety, and each portion contains four cakes. Their appearance reminds us of onion bhajis, but there's no doubting the Thai flavours of lemongrass, kaffir lime leaves and coriander in each bite. Don't miss the coconut shrimps, too – which are lightly battered and served with a mango dip that's just the right mix of sweet and spicy.
We learn that food from Isan is lesser known than its central Thai counterpart, and though we don't try any of the soups, we're told that they are clear and made without a coconut base, unlike many Thai soups. Food cooked with Isan influence is also traditionally spicier than Thai, which we certainly learn with our next dish – the papaya salad. Choose your preferred spice level wisely (the range offers as little as a ¼ chilli to 4 or 5 whole chillies), as to not enjoy this beautifully fresh and flavourful salad would be a real shame. (Disclaimer: we opted for 2 chillies, and could certainly feel the heat…)
For mains, expect favourites such as coconut-based curries and pad Thai, plus Isan's very own pad Mee – comprising vermicelli rice noodles and veg, served in an egg basket with a protein of choice. The Thai green curry has a light but creamy base, and can cater for both vegans and vegetarians. There's also the Khao Soi noodle curry should you fancy something a little different; a rich coconut curry noodle soup served with on-bone chicken, pickled greens, crunchy egg noodles, onions, coriander and lime.
How to order: Café Isan is available to order via Deliveroo, Zomato and Talabat. The restaurant is also offering Thai expats in Dubai a 25% discount on deliveries until the end of March. There is also already a discount for Face Card holders of 20% for dine in, which can be applied to deliveries this month too. Every delivery now also comes with a free immunity-boosting ginger, lime and mint tea kit – a soothing, refreshing treat to accompany the food. Plus, Café Isan is now offering meals to cook at home, delivered in sealed packages via cool boxes.
Follow @cafeisan on Instagram for more details.