The St. Regis Downtown Dubai, perched along the Dubai Water Canal in Business Bay, has launched a sizzling new brunch at the al fresco terrace of its Italian restaurant Basta.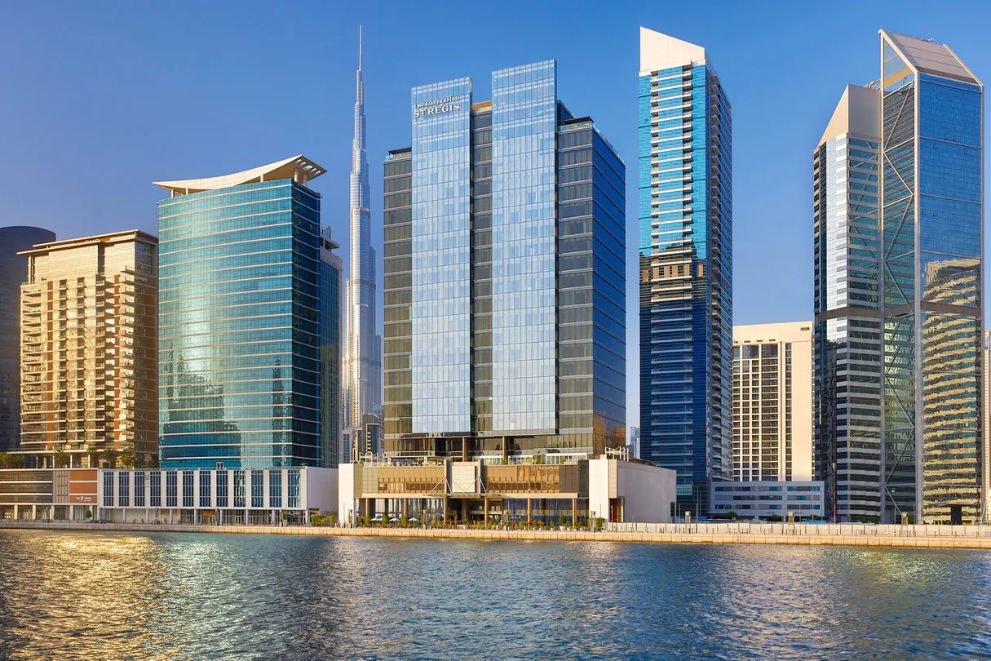 Boasting live stations from each restaurant within the property, you can expect to find irresistible Italian-inspired bites from Basta, Mediterranean fare from Bleu Blanc and decadent pastries and sweets from The Library. The afternoon affair also combines the traditions and rituals of The St. Regis brand, offering limitless tomato-infused concoctions and bubbly. Live entertainment from Gari Deegan and Khalil B takes centre stage, with impressive musical tunes setting the tone for a spectacular afternoon.
We got there a little after it began and were pleasantly surprised to see The St. Regis Downtown Dubai brunch already in full swing.
The highlights:
In true brunch fashion, we opted to begin with punchy pick-me-ups, opting for a Truffle-infused Italian concoction garnished with an orange peel, a delightful sbagliato (which translates to mean mistake) with sparkling grape and bubbly. Perfectly presented, sublime sips arrived in no time; and upon tasting them, we knew we were off to a good start.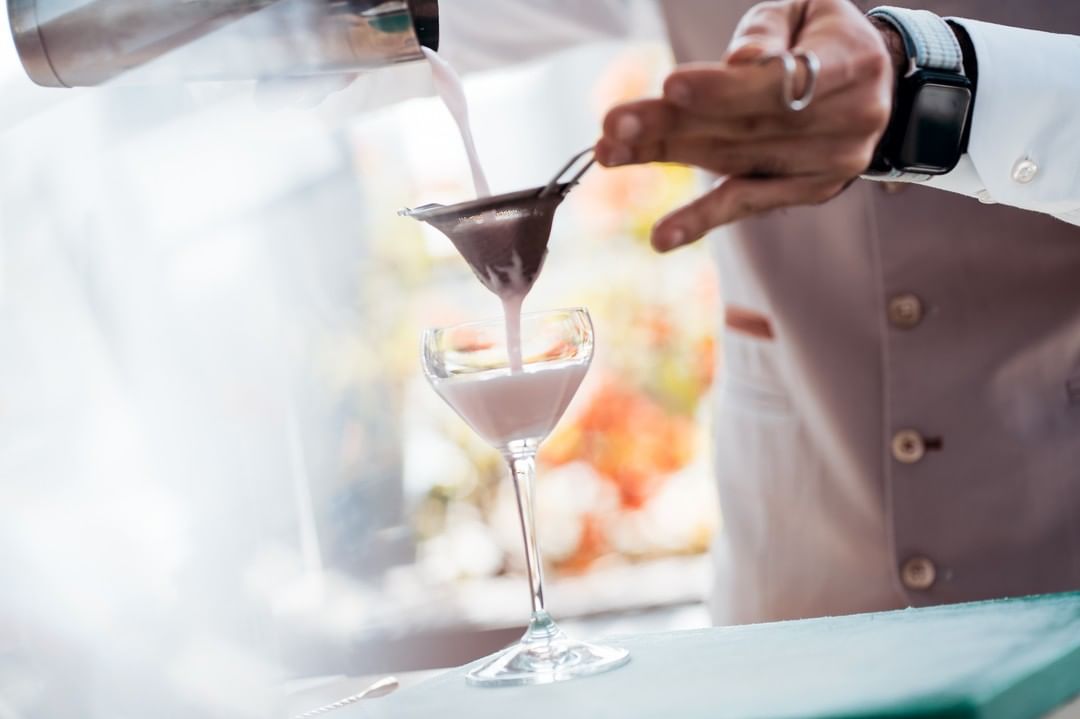 If you prefer your beverage flavoured with juniper berries, you'll be happy to know that the brunch offers a complete cart dedicated to the clear distilled liquid. Not only that, you can also take your pick from signature concoctions featuring ingredients such as ginger, lemon, blood orange and more; and house spirits, grape and hops. Juices, Aerated beverages and Mocktails such as the Posh with 0 per cent gin, basil cordial and elderflower soda; and Magnificent with 0 per cent rum, velvet falernum and ginger soda serve to refresh.
Next, we made our way around the setting to map out our brunch eats. Platters with freshly-shucked oysters with vinaigrette and lemon wedges; cold seafood with lobster, shrimp, mussels and crab and all the fixings; and ones with sushi and sashimi took over our table. An epicurean experience awaited us and we couldn't be happier.
As with any brunch, it's best to pace yourself as you can get stuffed very quickly. And so we did just that – swaying to the music, nibbling on delicacies when the hunger pangs struck and enjoying our beverages, complemented by good company and great conversation.
The DIY taco stand beckoned, a call I can never resist. After piling a plate up high, a visit to the pizza section for cheese-packed carbs and one to the cold cart for toast with an indulgent pâté followed. Cold salads and dips completed the array of appetizers.
Mains called for servings of Paella, Homemade pasta finished in a showstopping wheel of Parmigiano-Reggiano (which is always a treat to watch) and succulent slices of Lamb roast being grilled whole on the spit. Don't forget to reach for accompanying sides such as corn on the cob, Brussel sprouts, roasted potato and nutrient-packed greens. The classic bangers (sausage) make an appearance too, together with other juicy cuts of meat, offering abundant options for all.
If you've still got place for more nosh and if you're in the mood for an aromatic curry, you're in luck. The brunch features spiced gravies, kebabs and flatbread.
Take a breather and enjoy your meal before making your way indoors to satisfy your sweet tooth. A plethora of treats are available, ranging from cheese, fruit and crackers to cookies, cake and pudding to please all palates.
The verdict:
An afternoon al fresco feast perfect for families and friends to gather, with winning food and sips, mellow music and a relaxed setting.
Book now:
Saturdays from 1:30-4:30pm. AED350 per person (inclusive of soft beverages), AED450 per person (inclusive of house beverages) and complimentary for kids aged 12 and below. Call +9714 512 5555. Visit the website or Instagram.