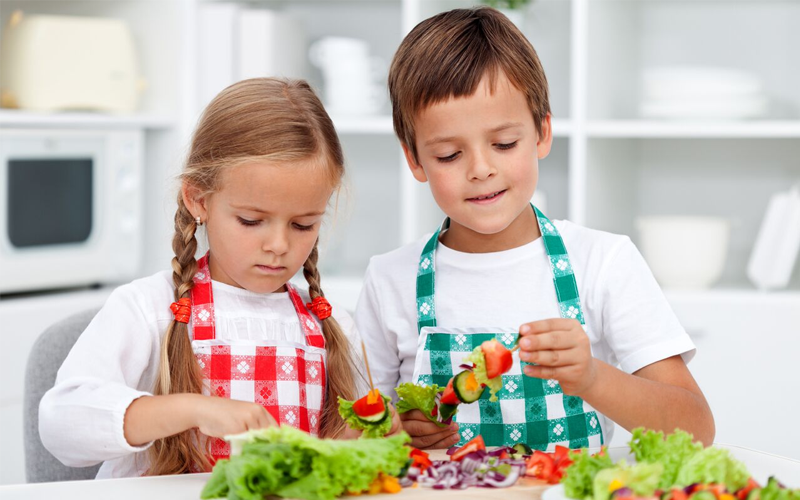 With fast food available 24/7 and cheap sugary snacks available from every other shop, it can be tough maintaining a healthy balance in your family's meal plan. BBC Good Food Middle East has put together a list of the best tips for keeping the kids healthy while living in the UAE
Ban sweet drinks at home
Unlike the UK which published draft legislation for a sugar tax late last year, cheap sugary drinks are easily available in the UAE from cafes, to vending machines and malls. Although it might be difficult to stop your children from buying sweetened drinks when they're outside the home, you can reduce your kids' intake by not having any sweetened drinks in your kitchen. Drinks packaging can be incredibly deceptive, even a seemingly innocent fruit juice can contain nearly as much sugar as a fizzy drink. In the UAE dessert heat, low sodium bottled water is the best way to stay hydrated.
Be takeaway savvy
Far from being stuck between picking a bog-standard pizza or fast food fries, there's an infinite number of cafes, restaurants and apps that will deliver food straight to your door in the UAE, including plenty of delicious healthy food deals. Here's a list of BBC Good Food Middle East's pick of the best healthy food apps in Dubai.
Be wary of portion sizes
Child portion sizes should be much smaller than those of adults. According to the NHS, failure to manage portion size is a key cause in childhood obesity (A recent study published by The National showed the obesity rate among children in the UAE is at 40%) The NHS advises to let children tell you if they're still hungry, rather than overloading their plate with food. Here's a guide to healthy child portion size.
Eat together and eat breakfast
According to some studies, the family eating together at the table, without distractions (such as tablets or television) is linked to children maintaining a healthy weight. Equally, if children have a healthy breakfast they are less likely to overeat later on in the day.