BBC Good Food Middle East has put together a list of six Dubai restaurants with fantastic healthy, that will ensure you stick to your New Year's health kick… Gaucho Dubai, DIFC To start the year off on the healthy foot, Gaucho has launched new detox lunch menus. For AED 120 for two courses and AED …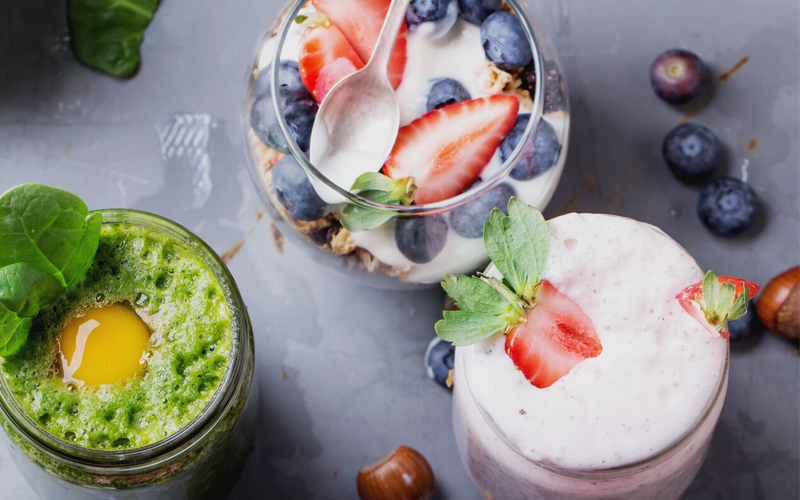 BBC Good Food Middle East has put together a list of six Dubai restaurants with fantastic healthy, that will ensure you stick to your New Year's health kick…
Gaucho Dubai, DIFC
To start the year off on the healthy foot, Gaucho has launched new detox lunch menus. For AED 120 for two courses and AED 150 for three courses, you can enjoy lunch menus that have the means to get you back on track, such as a light and healthy Perrier Mojito before a sinless flash grilled rump steak with artichokes and kale, a colourful dish of fire roasted peppers and avocado, or a serving of oven-baked sea bream – among other options. For more information visit Gaucho.
Ramusake, DoubleTree By Hilton Hotel, JBR
This popular Japanese eatery is starting the new season with a menu dedicated to those opting for healthier options. Not compromising on size; Ramusake will offer 8 new dishes, selected based on their ingredients and cooking method along with mocktails and fresh juices. Expect to enjoy two cold starters including vegan fruit ceviche served with cashew nut ricotta and spicy ponzu as well as braised artichokes and truffled leeks served with yuzu tomato salsa. For those seeking a hot starter, Ramusake will be serving dashi poached sunchokes with wafu dressing and sunchoke crisps. For mains, opt for sea bass in origami papillote, or a steamed sushi bowl which details shiitake, crab meat, kinshi egg, wasabi accompanied with soy. For more information visit Ramusake.
Jamba Juice, various locations
Using fresh whole fruits, vegetables and 100% fruit juice in all its smoothies and juices, Jamba Juice offers food and beverages that are packed with essential vitamins and minerals. If you're feeling run down after the festive indulge, the Superfood smoothie range includes nutritious options filled with antioxidants such as acai berry and kale-ribbean breeze, which contain powerful superfoods such as acai, kale, chia seeds and Greek yogurt. In addition to its range of freshly squeezed juices and blended fruit smoothies, the brand has also expanded their menu with the introduction of nutritious food items including a range of salads, sandwiches and wraps. For more information, visit Jamba Juice.
Tub of Butter, Al Thanya Street
Although the name may have you thinking that there'll be no healthy options on the menu, think again! For all those New Year resolutioners out there, this newly opened casual eatery is a place for enjoying freshly made foods on-the-go. Enjoy healthy treats like fresh cut fruits, softly poached eggs benedict, crushed avocados with chili chia seeds and lime on toasted sourdough bread, and more, all while browsing the outlet's selection of artisanal products from around the world – like Japanese tea blends, truffle honey and diamond salt. For more information visit Tub of Butter.
Carluccio's, various locations
Keeping it fresh and healthy, Carluccio's has revealved that all of its 11 Middle Eastern outlets will serve a brand new all-day breakfast menu to cater to the more health conscience diner. The menu, which is available all day from 8am, includes new treats like smashed avocado with wild rocket and pumpkin seeds, home-made granola with natural yogurt, an organic fruit salad and fresh salmon rosti's with poached eggs on a zucchini bake, and more. All dishes have been reduced in fat and cooked in the healthier way. Visit Carluccio's for more information. .
Under 500
If you're looking for guilt-free cooking delivered straight to your door, Under 500 is a healthy concept that prides itself on making food always under 500 calories taste great. Dishes and drinks on offer all provide the healthy serving of protein, natural fats and carbohydrates we're looking for, without compromising on taste. From options like salmon ratatouille, lean beef burger, chicken burrito bowl, to flavoursome smoothies, there's plenty on offer to keep you full and on the healthy track. Visit Under 500 for more information.