Following its tremendous success during the FIFA World Cup 2022, Zuma Doha is set to establish itself as a permanent fixture, bringing its renowned contemporary Japanese cuisine and casual izakaya dining concept to Al Maha Island.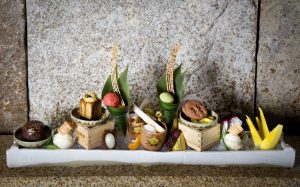 Zuma Doha will officially reopen its doors on the 3rd of October 2023, following an extensive renovation that now incorporates essential Zuma interior elements. The space revolves around three distinct kitchens: the primary kitchen, the robata grill, and the sushi counter.
The enhancements include a DJ booth adorned with a metallic grid backdrop, where live DJs will elevate the venue's lively ambience. Additionally, live edge louver walls, custom-cut metal sunshades, and a booth inspired by omikuji fortune paper, perfect for Instagram-worthy moments, have been introduced. The revamped design also boasts a fabric installation on the terrace, featuring textures that gracefully sway with the breeze, allowing guests to enjoy breathtaking views of the Doha skyline.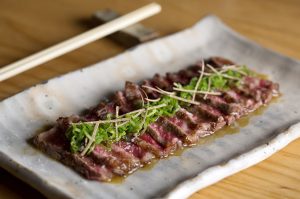 The menu will encompass the entire array of Zuma's award-winning dishes, including Spicy Beef Tenderloin with Sesame, Black Cod marinated in Miso, Grilled Seabass with Chilli and Ginger, Crispy Fried Squid with Green Chilli and Lime, and Tempura Shrimp with Green Pea Wasabi and Chilli Dip.
Zuma Doha on Al Maha Island will be open every day from 1 pm to 1 am, offering a relaxed yet stylish daytime atmosphere with outdoor dining, transitioning into a seductive evening scene with Zuma's renowned DJs performing until the early hours.
Visit website.