Sponsored: Yuraku is the authentic dining destination nestled within Asiana Hotel, welcoming diners to peruse its multi-cuisine menu and captivating deals.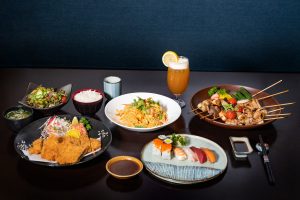 Sited at the Asiana Hotel in Deira, the homegrown restaurant Yuraku offers a one-of-a-kind concept featuring two open kitchens, casual-style dining, and traditional Japanese, Filipino, and Korean flavours to indulge in with your friends and family. Derived from the Japanese word, Yuraku translates to 'joy', evoking an inviting ambience as soon as you enter the space, delivering a fine culinary dining experience in every aspect.
Headed by Asiana Hotel's Executive Chef, James Kang, the remarkable menu is brimming with authentic dishes such as Korean BBQ, Donkatsu, Robatayaki, Ramen and Sushi, and its signature deal – the unlimited non-halal meat BBQ. Whether you've got a laid-back setting in mind or looking for an intimate dining spot, Yuraku's delightful deals with multiple offerings are available across the main dining area and private dining rooms.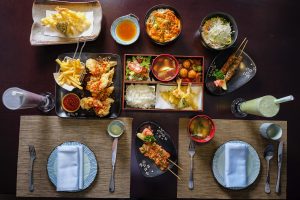 Daily from 12 pm – 12 am. Weekend Unlimited non-halal BBQ Lunch Offer at AED 69 per person, non-halal meat BBQ at AED 85 per person, non-halal meat BBQ with dessert at AED 99 per person, non-halal meat BBQ with Buffet & Dessert at AED 129 per person, and BBQ Platter (includes non-halal meat, beef, and chicken) at AED 149 for two persons. Call +971 54 9905194. Visit the website or Instagram.