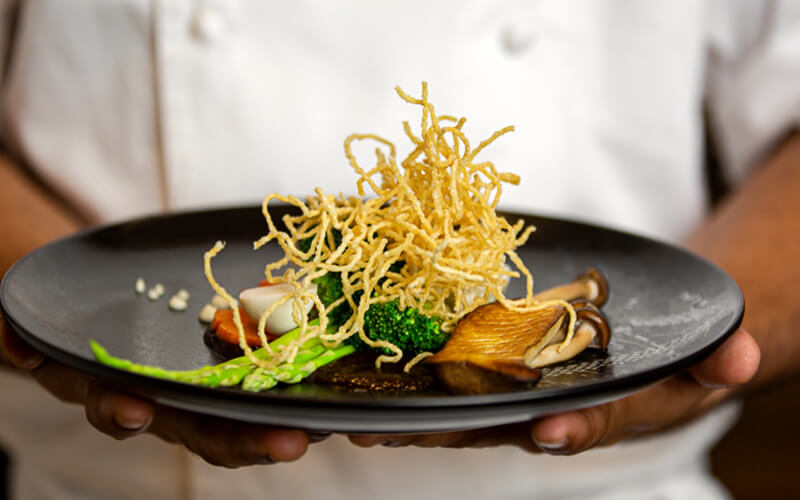 Sponsored: Lovers of Asian food will be glad to hear that a new fast-paced street food eatery has opened in Dubai.
Located on the lobby level of Hyatt Place Dubai/Jumeirah, Wox is serving up affordable, hand-picked dishes from across Vietnam, Singapore, Malaysia, Indonesia, Thailand and Hong Kong.
As the chefs fight fire with their 'Wox', you can relish flavoursome soups, noodles, fried rice, dumplings, curries and desserts.
The best news? Wox has launched a special Tuesday offer of a three-course menu including an appetizer, soup and main course, priced at just AED 85.
Start your meal with selection of appetizers including wok-fried shrimp in tamarind sauce; salt and pepper stir fried squid; wok-fried beef with black pepper sauce and crispy vegetable spring rolls amongst others. Choose from wonton chicken noodle soup; Vietnamese beef noodle soup (Pho); seafood rice noodle soup or tom yam kung (a hot and sour Thai soup).
Main course dishes feature crispy fried noodles with prawns and vegetables; chicken egg noodle; pad Thai with shrimp; wok-fried flat rice noodles, beef and pakchoy; stir-fried seafood and vegetables; beef fried rice and more.
Besides the Tuesday offer, be sure to ask the chef for the daily special, and delight in delicacies like Nasi Goreng and Mee Goreng.
With large glass paneled windows with flowing natural light during the day and a vibrant ambience during the night, Wox is a place to dine, share and most importantly enjoy a meal with delicious food.
Details: The restaurant is open from 12:30pm till 11pm daily. To make a booking please call +971 4 313 1242 or learn more about Wox at hyattrestaurants.com