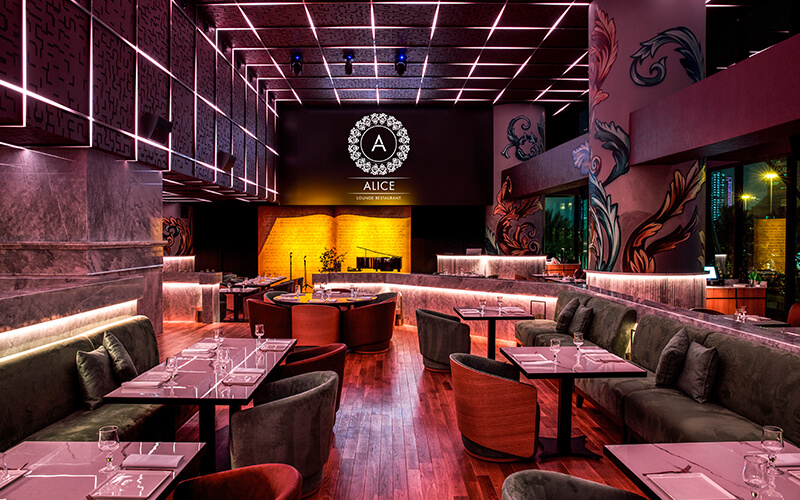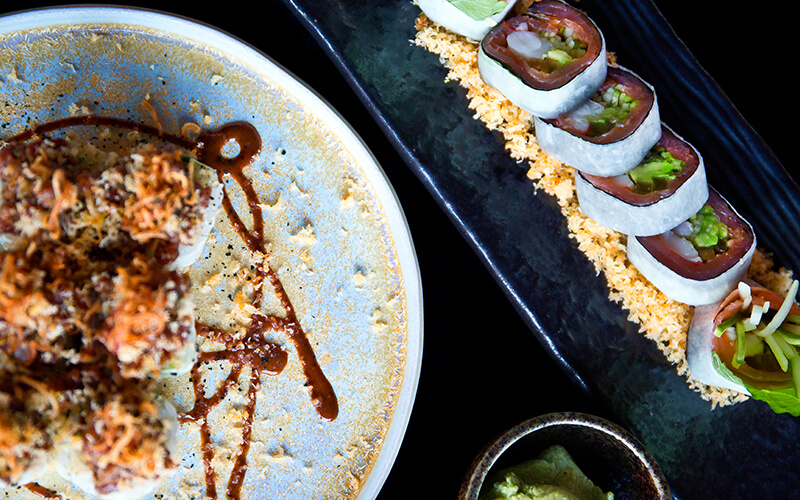 A new glamorous late-night restaurant and lounge has opened at Sheraton Grand, Sheikh Zayed Road, serving Dubai foodies a menu of modern European cuisine with a playful Japanese influence.
Renowned Dubai-based chef, Reif Othman, is the brains behind the eclectic menu, which features a variety of dishes from East and West with highlights including chicken teriyaki pizza with kizami wasabi, teriyaki sauce and fried leeks, spaghettini with white fish, yuzu cream and greenpeas and fish risotto with cured shisho gravlax, lime and pickled kombu.
Featuring a bar, table seating and private dining space, the unique and spacious venue is set to dazzle diners from the moment they enter, with LED paneled walls and ceilings in a myriad of mesmerizing designs which will flash and change to the beat of the music. A giant piano, doubling as a DJ booth, will take center-stage in this dramatic venue, set against the back-drop of a life-size book to echo the fairy-tale theme.
Dishes will be served until midnight when the stage is then set for a more amplified experience featuring powerful optical illusions through dramatic light shows, performance art and live music from a DJ who will spin the freshest selection of R'n'B, Pop, House and Old-School beats.
Details: To book, email reservations@alicedxb.com or call 04 344 7966.