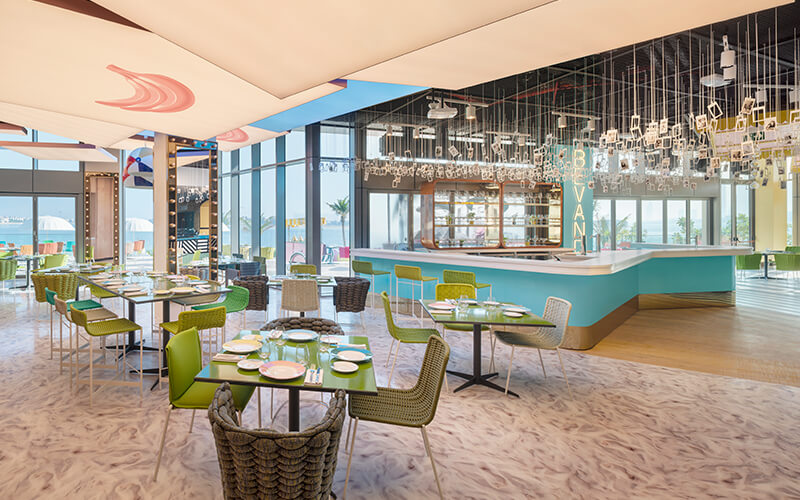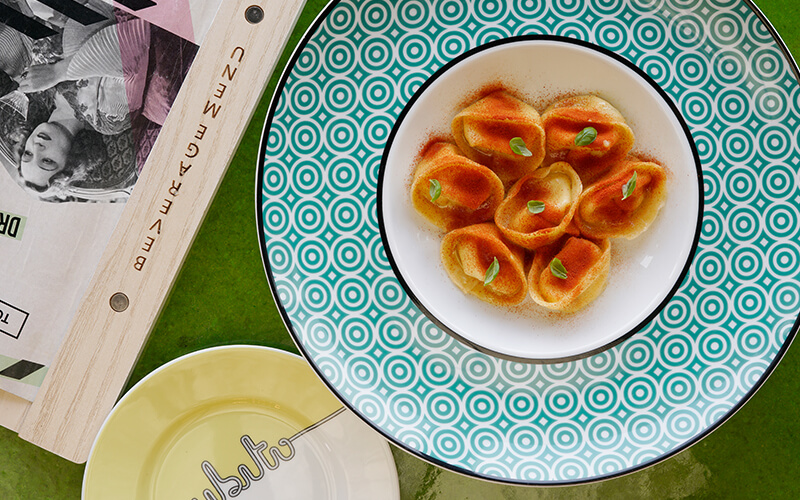 The phrase "Torno Subito" translates to "I'll be back soon!" and is borrowed from sign boards that hang in closed store fronts in Italy indicating their afternoon break.
Fitting really, when the concept behind chef Massimo Bottura's only restaurant outside of Italy is to amplify the whimsical atmosphere of a nostalgic era – transporting guests on a journey back to 1950's Italy, where the vibe is sophisticated and social, but laidback.
Departing from the fine-dining experience of Osteria Francescana – chef Massimo's three Michelin-starred restaurant, his UAE venue at W Dubai – The Palm remixes tradition with the decidedly avant garde, in a masterful, yet playful menu of his favourite recipes.
Open for both lunch and dinner, guests can dig into a selection of dishes originating from the North to the South of Italy, utilising the most authentic ingredients. Overseen by Chef Bernardo Paladini, the hand-picked protégé of Chef Massimo having spent 7 years at Osteria Francescana and Franceschetta 58, diners can expect to see a handful of signature plates on the menu. To quote chef Massimo himself, his menu at Torno Subito is said to "celebrate Italian tradition in evolution" and includes the likes of Tagliatelle Al Ragù – a recipe handed down from his grandmother made with different cuts of beef, slow cooked.
Details: To make a reservation at Torno Subito, call 04 245 5555 or visit the website for more information or follow @TornoSubito on Instagram.