From laidback lunches to vegan brunches and innovative hummus creations, here's our suggestions for everything exciting in the UAE
Torno Subito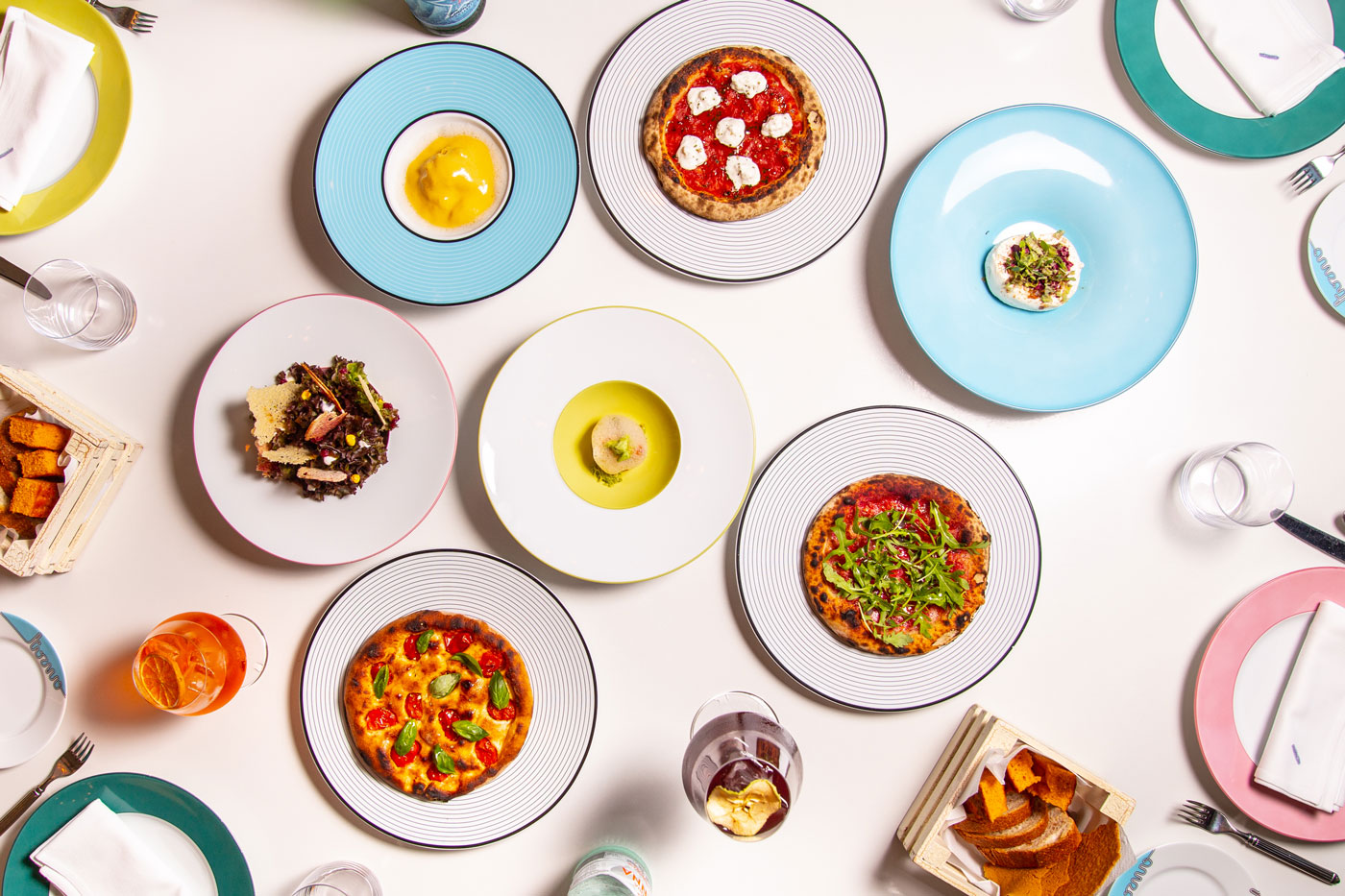 Live la dolce vita and take a trip to the sophisticated, social and laidback 1960s Italian Riviera at Torno Subito, the charming Italian restaurant from culinary mastermind Massimo Bottura. Dive into Buona Domenica, a lovely laidback retro afternoon with a sharing-style Italian lunch, served just steps away from the beach. Picture playfully audacious food including Paccheri pasta with sea bass ragu, Wagyu cheek and Chicken Milanese, elevated by free-flowing winning sips and live entertainment and rounded off by the luscious Cocco bello or sinful Baba' al limone.
Sundays from 1-4pm. AED249 per person (inclusive of soft beverages) and AED349 per person (inclusive of house beverages). Price includes complimentary access to LIDO, Torno Subito's beach experience. Visit the website or Instagram.
Fi'lia, SLS Dubai Hotel & Residences Dubai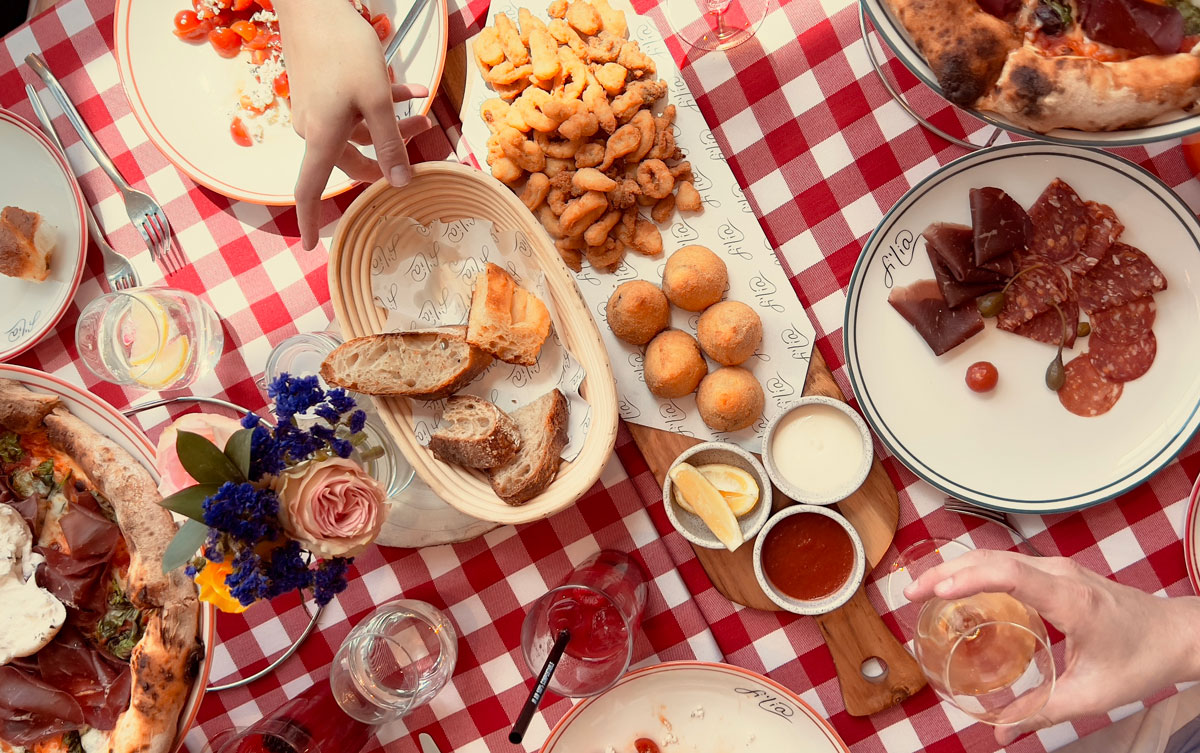 The Italian eatery with Mediterranean influences has launched a new brunch offering, just in time for the summer. The menu takes diners on a delightful culinary journey, beginning with Fi'lia's signature Focaccia and salumi, Stracciatella and Tomatino, paired with creative concoctions. Next, sharing platters brimming with scrumptious bites arrive, followed by the main event, Bresaola & burrata pizza, Rigatoni with tomato sauce and ricotta salata and Steak from the grill. End your feast with a classic Tiramisu, while swaying to tunes from a solo guitarist.
Saturdays from 12:30-4pm. AED250 per person (inclusive of soft beverages), AED395 per person (inclusive of house beverages) and AED550 per person (inclusive of bubbly). Visit the website or Instagram.
Allo Beirut
With today being International Hummus Day, the Lebanese restaurant Allo Beirut has rustled up an all new offering, 'Hummus of the future'. From traditional to contemporary variations in mint, cumin and spicy, the silken sips are packed with protein-rich chickpeas. If you'd prefer to stick to the classic dip, the eatery has a Hummus platter for you to enjoy, with seven limited-edition flavours such as Basil, Hummus falafel, Carrot & orange, Black sesame, Beetroot, Sundried tomato & peanuts and Zaatar & nuts.
May 13 to 20 for dine-in and delivery. Hummus Shakes at AED9 for one flavour or AED24 for three flavours; and Hummus platter at AED23 for one flavour or AED55 for three flavours. Visit the website or Instagram.
Marks & Spencer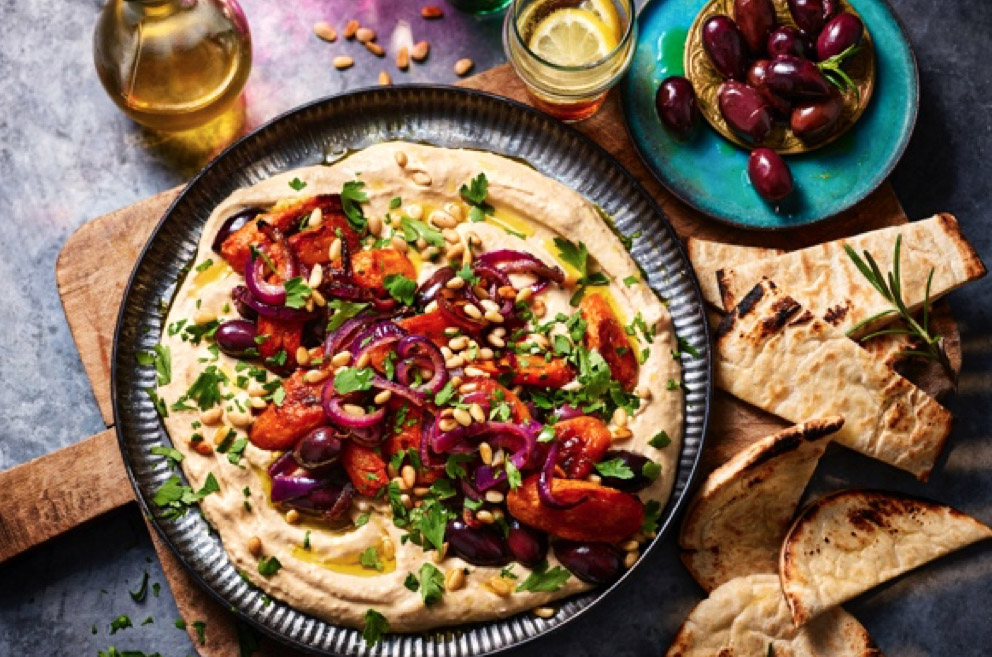 Celebrate International Hummus Day at home with Marks & Spencer's hummus dips. Think hummus variations in Spicy red pepper, Chunky layered Moroccan style with sultanas, Caramelised onion with balsamic vinegar and more. Order in your favourite flavour and enjoy with a side of wholemeal pitta bread.
Shop in-store or order via the website or M&S Food Delivery mobile application. Visit the website or Instagram.
Abu Dhabi
Hakkasan Abu Dhabi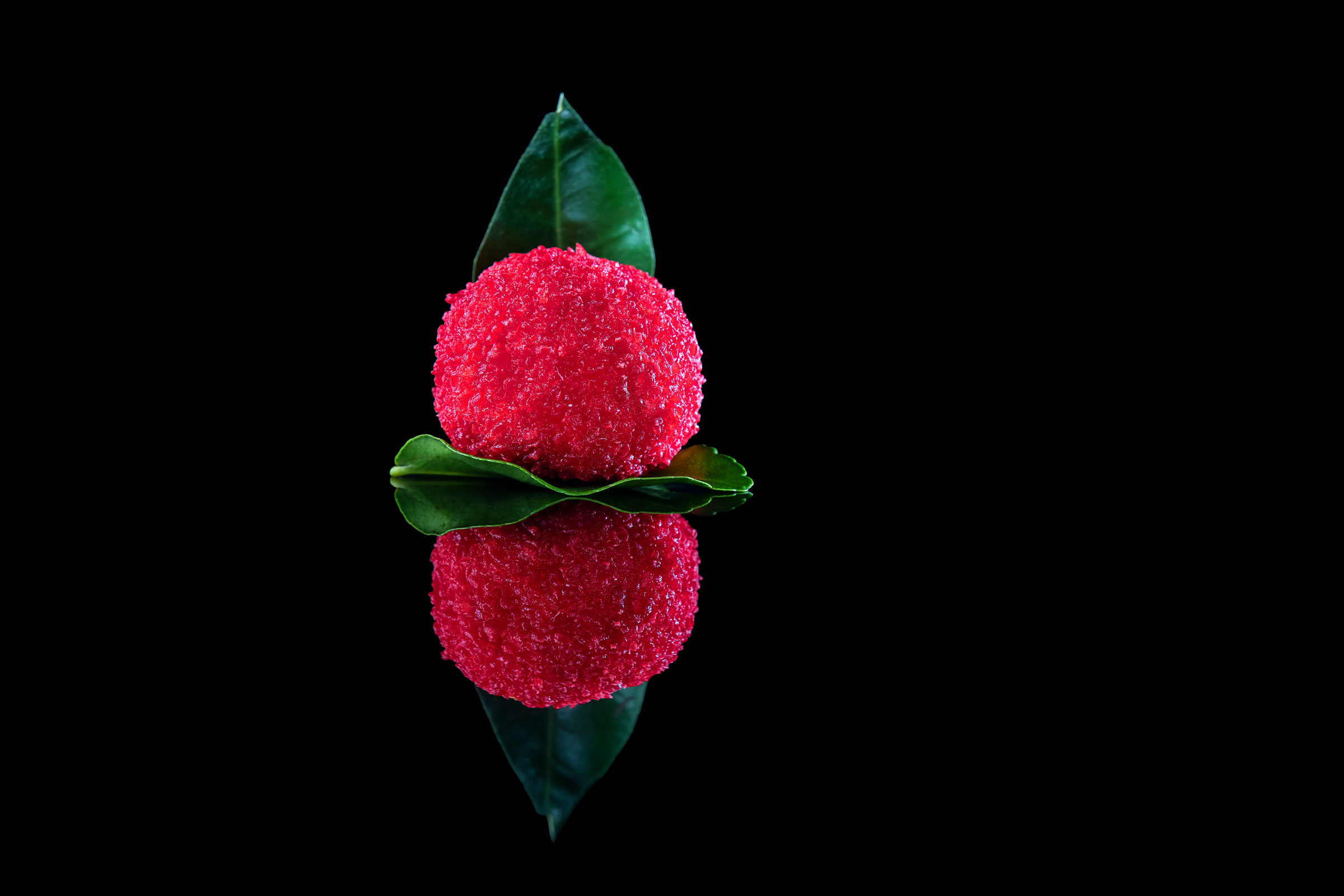 Synonymous with Cantonese fine dining, Hakkasan Abu Dhabi has unveiled a new weekend dim sum package called 'Dim Sum, Then Sum'. Ranging from classic creations to new innovations, diners are encouraged to take their pick from Soft-shell crab taro croquettes, Truffle chicken Xiao long bao, Chilean sea bass dumplings, Roasted duck pumpkin dumplings, King crab dumplings and a fluffy Wagyu beef puff.
Saturdays from 12-3pm. AED98 for three baskets or AED138 for five baskets (all dim sum is served at three pieces per basket). Visit the website or Instagram.
Market at EDITION, The Abu Dhabi EDITION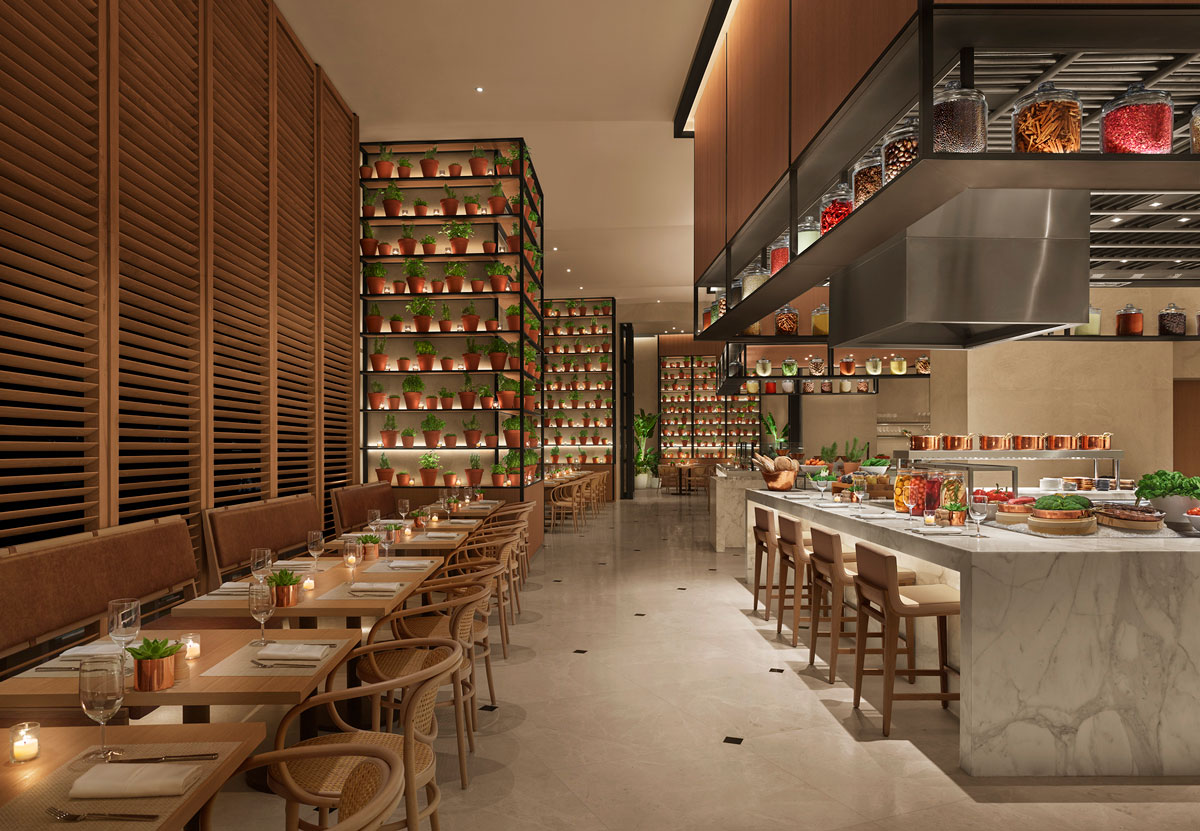 Market at EDITION has launches an all-new vegan brunch starring a fusion of gourmet flavours and quality, plant-based ingredients. Satisfying diners' needs for more gourmet vegan experiences in the capital, the exquisite property has worked closely with its exclusive partner, Michelin-starred Chef Tom Aikens to master the brunch offering. The result? A sublime three-course menu featuring highlights such as, King kale salad, Cauliflower tabbouleh, Charred aubergine steak and Black rice pudding.
Sundays from 1-5pm. AED155 per person (inclusive of soft beverages) and AED255 per person (inclusive of house beverages). Visit the website or Instagram.