With Dubai Food Festival 2022 upon us, residents are invited to discover some of Dubai's best Emirati-owned restaurants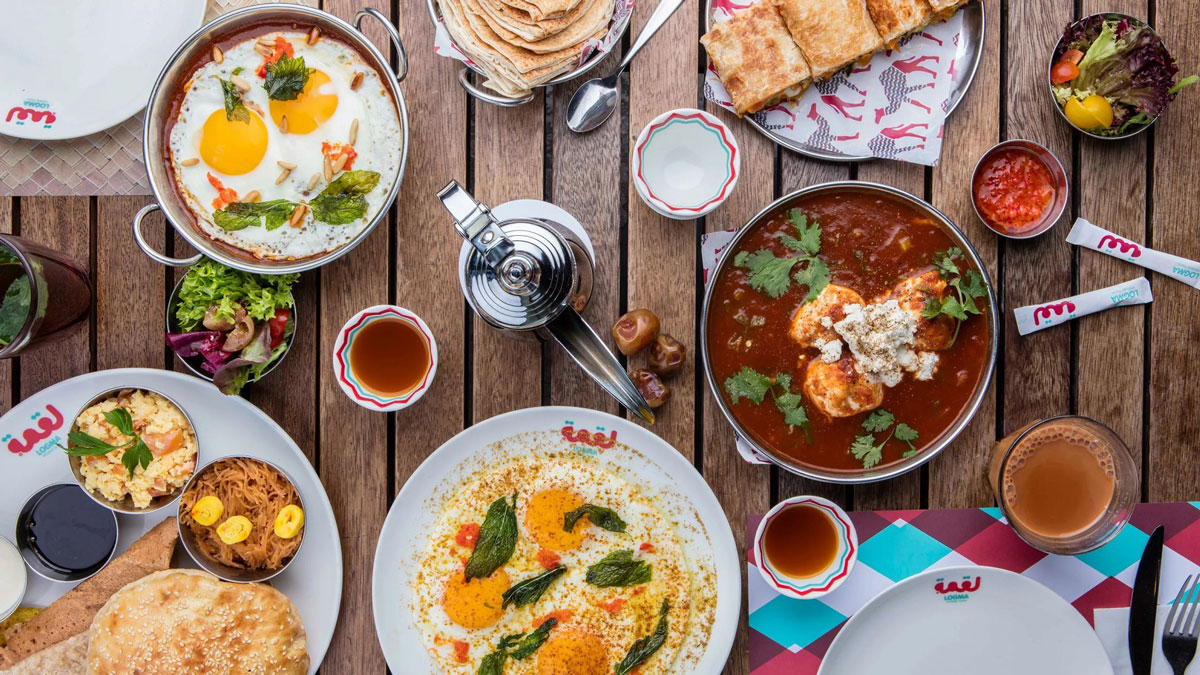 Dubai Food Festival, the citywide culinary celebration that offers a glimpse into the diversity, creativity and multicultural nature of Dubai's gastronomic scene across its five-star gourmet concepts and its unique hidden gems, is currently ongoing until May 15.
Among the many spectacular dining destinations, is a myriad of homegrown Emirati-owned settings brimming with impressive wholesome, nourishing and mouthwatering menus. From eateries that transport you back to the UAE in the 60s to contemporary epicurean spots and more, take your pick from the list of some of the must-visit Emirati-owned restaurants and eateries in the city.
Al Fanar Restaurant & Café
Head to this spot for truly authentic Emirati cuisine. With a setting that offers a glimpse of what Dubai was like in the 1960s, owner Hashem Al Marzouqi's aim was to establish a restaurant that acted as a mini-museum where diners could visit to learn about Emirati culture.
Visit Instagram.
Al Jalboot Restaurant 
Founded by owner Omar Salem, this upscale space combines fresh seafood with the warm hospitality that Dubai is known for, amidst nostalgic Emirati décor.
Visit Instagram.
Bait Al Bahar 
Created by childhood friends Ahmed Al Hashimi (Emirati) and Luke Sellwood (British), this chic beachfront spot features a mocktail bar, splendid seafront views and fresh salads, sushi platters and more.
Visit Instagram.
Logma
The conception of Emirati Ahmad Rashid and Lebanese business partner Samer Zayat, Logma is a one-stop destination for Emirati and Khaleeji cuisine.
Visit the website.
She Burger
Shaikha Eissa Al Lutfi might have perfected her burger recipe in her own kitchen, but when word got out among loved ones about how scrumptious they were, a homegrown business took off.
Visit Instagram.
Maisan 15
Founded by Emirati artist Rami Farook, Maisan 15 is not only an eatery that serves an array of food such as lamb chops, crispy salmon tacos and beetroot eggs Benedict, but it also features a gallery, library and a garden for creatives to gather.
Visit Instagram.
Mama Tani Café
This modern contemporary Emirati Café is owned by brother and sister Omar and Maitha AlShamsi; and specialises in the much-loved Emirati dish, Khameer.
Visit Instagram.
Mamafri
Co-founded by cousins Rashed Belhoul and Saif Al Romaithi, Mamafri was formed due to a joint passion for Asian cuisine. Now, this Dubai-born concept is well-known for its upscale South-East Asian dining.
Visit Instagram. 
Menagerie Eatery
A wholesome eatery created by Hind Bin Dhaher and led by a team passionate about nutrition, Menagerie Eatery is known for its delicious take on healthful food, offering dishes such as Salmon with chermoula and buckwheat pancakes.
Visit Instagram.
3 Fils
Named 'The Best Restaurant in Middle East & North Africa 2022', 3 Fils sited at Jumeirah Fishing Harbour is the creation of Emirati co-founders Abdulhakim and Adnan Ali, with Singapore-born chef Akmal Anuar being the brains behind the magnificent menu.
Visit Instagram.
High Joint
This famed 'hole-in-the-wall' burger spot in Al Manara started off as a casual chat among three Emirati friends and has now morphed into a local institution.
Visit Instagram.
Mitts & Trays
Known as the first Emirati female to ever own her own restaurant, Amna Al Hashemi founded Mitts & Trays blending traditional and modern styles to create gourmet quality cooking with a homely approach.
Visit Instagram.
 SALT
From a food truck by the beach to a chain of restaurants, Salt café was co-founded by Emirati Amal Al Marri and Saudi Deem Al Bassam; and offers an irresistible menu featuring Wagyu beef sliders, a chicken option and fries.
Visit Instagram.
Gossip Café and Desserts
Founded by Shayma Fawwaz, Gossip Café is a stylish setting that serves charming handmade cakes and desserts, alongside healthier options; using organic ingredients wherever possible.
Visit Instagram.
Until May 15. For more information on DFF activities, visit the website or Instagram.