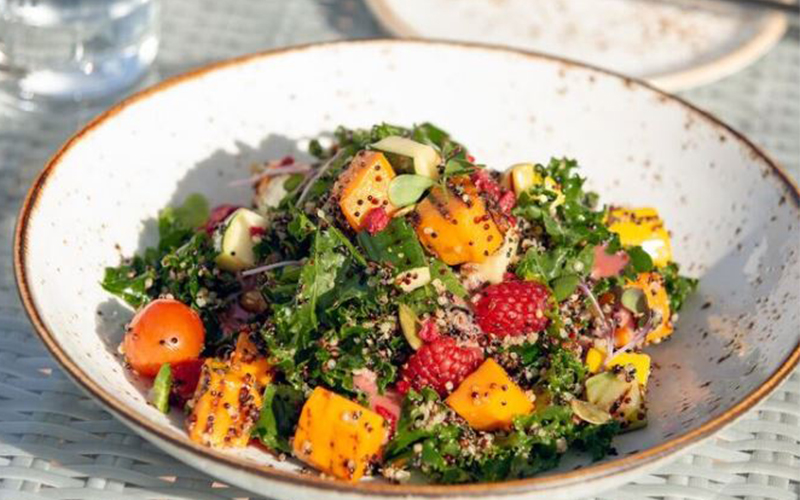 Wavebreaker Beach & Grill has kick started the year with a healthier resolution, by adding vegan items to their menu.
The chefs at Hilton Dubai Jumeirah have carefully selected dishes catering to the taste of the global guest, and stayed true to the vegan philosophy of having dishes which exclude meat, eggs and dairy products.
Jumping on the global phenomena of healthy eating, Wavebreaker now presents special vegan dishes such as mixed quinoa salad roasted with butternut pumpkin, pumpkin seed, and raspberry vinaigrette, mini falafels in pitta pockets, and refreshing watermelon with silken tofu soaked in balsamic dressing and garnish with candied pecan nut. The dishes in the menu start from AED 65.
Starting from January, the vegan dishes will complete the already extensive selection of the food items on the new Wavebreaker menu.
Details: For reservations, please call +971 4 399 1111. Wavebreaker serves food from 12pm-11pm daily. If you enjoyed this story, you may be interested in our vegan recipes – available here.