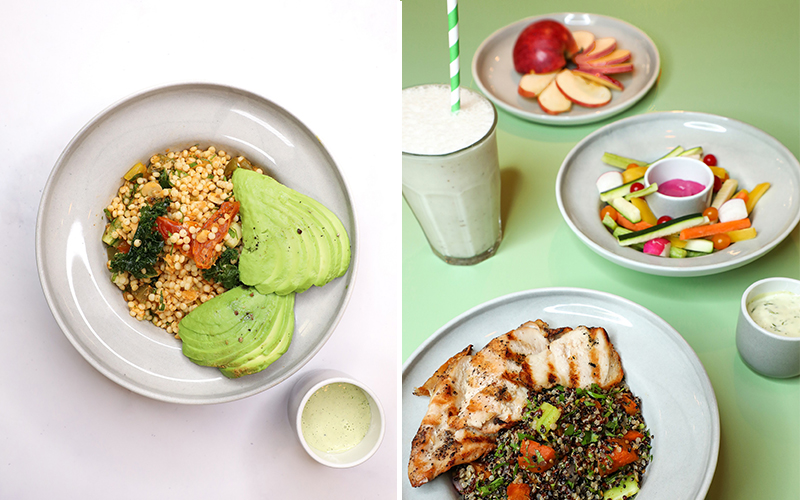 With 80% of New Year's resolutions doomed to failure, Flow – Dubai's homegrown healthy eating hub at Jumeirah Emirates Towers, is ensuring its patrons avoid failing to stick to their goals by placing wellness firmly on its January menu.
Designed to both fuel and energise the minds of the future generation, Head Chef Christopher Kinsley, together with Molly Howlett-Huggins, Manager and Nutrition Expert at Flow, have curated four bespoke Power Packs for customers to eat more healthily and achieve a more balanced state of mind.
"We want all of our guests to start the new year as they mean to go on – bursting with good health, vitality and overall wellness. You are what you eat, and here at Flow we are helping ensure that what you eat will fuel your wellness goals for the year ahead," said Howlett-Huggins. "Our goal is for Flow's guests to start the year as they mean to go on – focusing on health and good nutrition."
Ideal for lunch or post-workout, every AED70 Power Pack includes a smoothie, a bespoke counter salad, crudités, a piece of fruit and a small bottle of water, with diners either opting to choose their own ingredients or simply 'Go with the Flow' and select one of four specially-crafted, nutritionally-balanced options.
Inspired by Flow's nutritional menu concept, Power Packs are designed for goals and tastes:
·Vegan Clean Up: a zingy lemon, mint, spinach and avocado smoothie; pearl couscous salad with vegan pesto dressing and avocado; winter veg crudités; and a navel orange.

·The Gym Bunny: a filling date, banana, almond milk and oat smoothie; seven spice carrot and quinoa salad with chicken breast and coriander dressing; winter veg crudités; and a red apple.

·The Big Energy Boost: a mixed berry, chia seed, beetroot and coconut smoothie; a coconut brown rice and pak choi salad with poached salmon; winter veg crudités; and a banana.

·The Mean Green Clean: a lemon, mint, spinach and avocado smoothie; a crudo vegetable salad with kale pesto dressing and avocado; winter vegetable crudités; and a green apple.
Available now, the Power Packs line-up comes with a surprise end-of-week cheat, with guests who stick to the regime for five consecutive days being rewarded with a free coffee and guilt-free cookie.
Details: Flow is open from 7am-8pm Sunday-Thursday, and 9am-5pm Friday and Saturday. For more information, please visit the website or follow @Flow.