Looking for somewhere new to try? Here are three new places that have just opened in the city Salt, La Mer North Salt's newest Dubai location, La Mer North, is now open and offers 'salters' something a little different. Expect laid-back vibe, 'nitro' coffee, sliders, fries and softie buns at the 'Surf House'. The interior …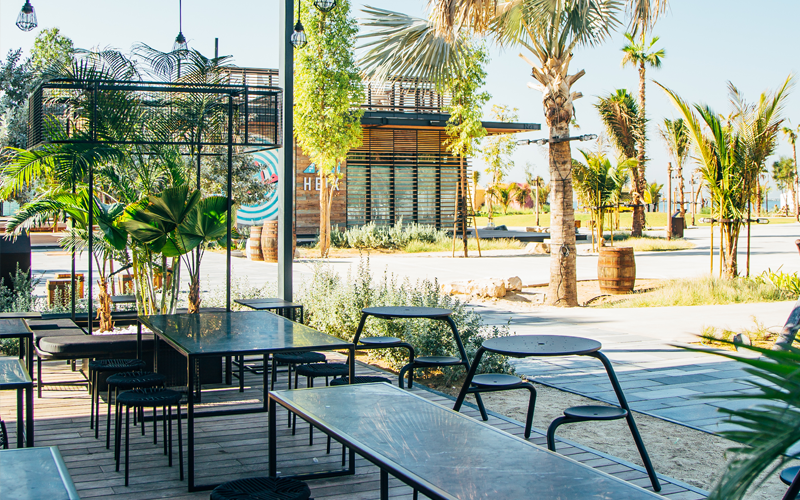 Looking for somewhere new to try? Here are three new places that have just opened in the city
Salt, La Mer North
Salt's newest Dubai location, La Mer North, is now open and offers 'salters' something a little different. Expect laid-back vibe, 'nitro' coffee, sliders, fries and softie buns at the 'Surf House'. The interior of the space is inspired by an industrial surf shop, while the bar area is open, friendly and inviting. Surf House sliders options include the black melt, made up of Wagyu beef, barbecue-sriracha sauce, crispy cheese melt, grilled onion served in a black bun, and the big salter comes with a double Wagyu beef, biggie sauce, lettuce, tomato, pickles, cheese, served in a black double bun. Visit find-salt.com.
B'dou Café, City Walk
B'dou Café, an ode to the traditional Bedouins of the region, has opened its doors at City Walk Dubai. B'dou Café offers a menu featuring a fusion of local flavours with international appeal. Expect breakfast items like Saudi shakshouka, halawa French toast, and rose chia pudding, plus a variety of grills, sandwiches and burgers like the lambchop burger. For those with a sweet tooth, the dessert menu boasts items like cardamom sponge cake with lemon and lime cream, plus date crème caramel and deconstructed baklava cheesecake. Call 04-2288775 or visit bdoucafe.com.
The Lunchbox low carb, healthy meal delivery
New healthy meal delivery service, The Lunchbox low carb, offers health meals delivered to your door daily. All meals are gluten free, sugar free and low carb. The macronutrients for each dish is available online and on the container allowing customers to select each dish to their preference. The Lunchbox low carb rotates a new menu every week keeping the dishes fresh and exciting. The meal plans start from Dhs193 for lunch weekly, Dhs760 for lunch monthly or Dhs1,490 for lunch and dinner monthly (5 days a week). Meals and meal plans can be ordered online from lowcarb.ae or via phone on 800-LUNCH (58624).