Dine like an Ottoman King this summery season at Bosporus Turkish Restaurant, with their newly-launched Prime Gold Menu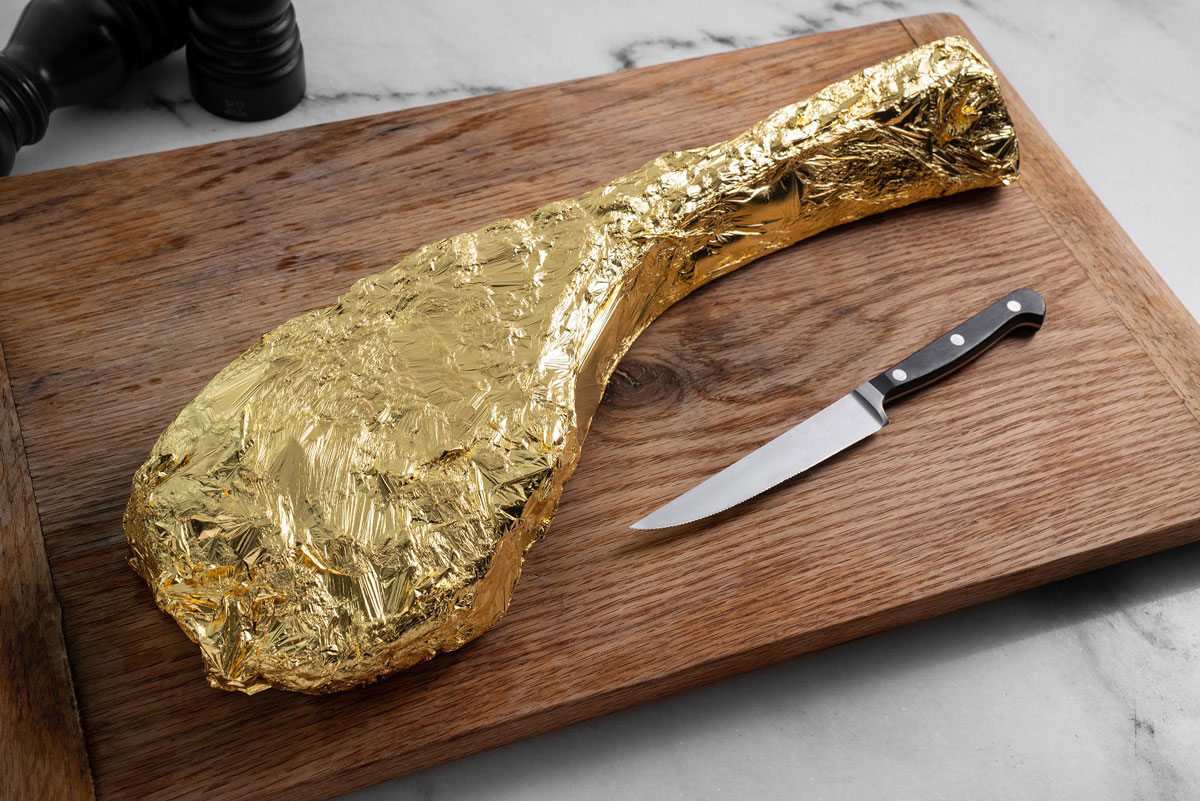 Bosporus Turkish Restaurant have taken their much-loved Turkish menu to new levels of luxury and have launched the UAE's first Prime Gold Menu.
The Turkish restaurant's regal take on their most loved menu items includes six majestic dishes, each wrapped in edible 24 karat gold. This Prime Gold Menu experience will give diners the opportunity to savour Ottoman cuisine in true royal style.
Take your pick from the gold Asado burger, or tuck into a hearty Gold Bar kebab. Alternatively, if you're looking for something more substantial, reach for a magnificent Gold Ribeye or Tomahawk steak.
End on a sweet note with a decadent gold Baklava cheesecake, while you sip on Gold Cappuccino.
AED85 for a Gold Cappuccino, AED135 for the Gold Baklava Cheesecake and AED950 for a Gold Tomahawk steak. Call +9714 380 8090. Visit Instagram.