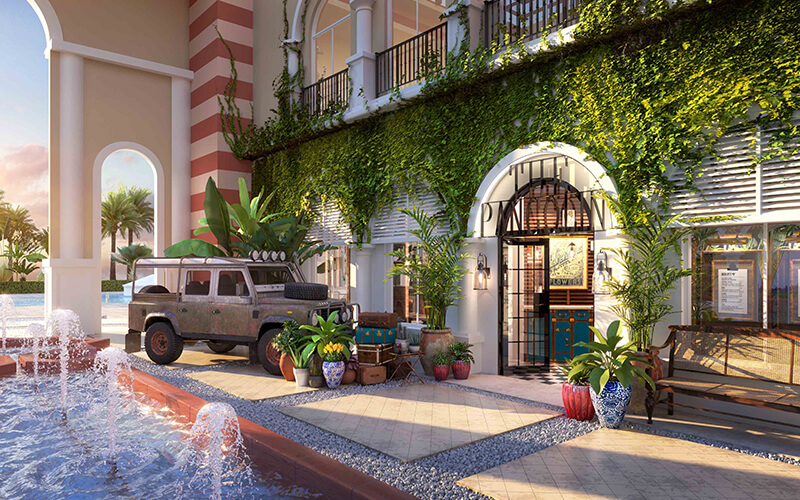 Renowned restauranteur Sergio Lopez and Australian chef Troy Payne have joined forces to create The Pangolin – a lifestyle destination set to open in early 2020.
An extension of The Els Club in Dubai Sports City, the 60,000 square-foot site will include a purpose built complex that sprawls across two floors. Inside, guests can expect to find relaxed and casual restaurants and bars, and a state-of-the-art leisure facility, which will include a fully-equipped gym and outdoor pool for both adults and kids.
On the menu, The Pangolin combines vibrant dishes with an African twist on traditional European flavours. The venue will feature a ground-floor restaurant and casual bar, which will be open all day for breakfast, lunch and dinner, in addition to a deli serving homegrown, homemade produce, plus an on-site bakery and patisserie. Its first-floor restaurant and stunning bar and lounge will be open for lunch and dinner, and will serve a unique drinks list and special weekend food offerings.
Built on the concepts of heritage, nostalgia and belonging, The Pangolin will focus on the community spirit and connecting people through real, honest and simply put, good food. It will be the perfect place to disconnect and reconnect with friends and loved ones throughout the week and in to the weekend.