The Arbor School is building towards a carbon-neutral on-site kitchen and farm-to-fork canteen concept with Chef Anna Maria Herreras.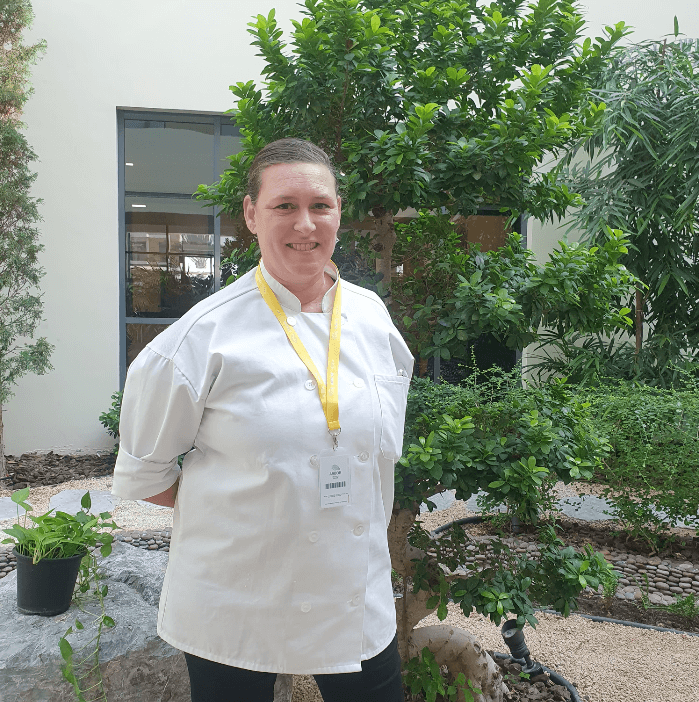 Designed to provide its pupils with the maximum brainpower for learning, and to spread a healthy lifestyle message amongst its student community, The Farmhouse at Arbor will provide seasonal lunches and snacks from a sustainable kitchen, created from the highest quality, locally sourced and organic ingredients.
Spearheaded by an environmentally-driven baker, restaurateur and chef who trained at a Michelin star restaurant, Anna Maria Herreras, The Farmhouse at Arbor will provide balanced, fresh and wholesome meal plans to all Arbor School students from FS1 through to Year 8.
"This project is giving us the opportunity to educate pupils with the nutritional knowledge they need to not only power their own minds and bodies but to help the sustainability of the environment too. Our concept is simple but powerful – from the farm, to kitchen, to plate. It gives us the opportunity to provide the children with quality food, that we've produced on the school site, as well as supporting local farmers," says Chef Anna Maria Herreras.
Serving up three menu options, the canteen will cater to meat-eaters, vegetarians and vegans and includes dishes such as Plum Glazed Salmon with Sticky Rice, Steamed Edamame and Apple Sticks, Kung Pao Chicken with Steamed Snap Peas, Carrot and Pineapple Wedges, Eggplant and Zucchini Potato Pie with Carrot Salad and Slices Pear, Vegetable Paella with Chickpeas, Green Salad and Grapes, Black Bean Falafel with Steamed Rice, Garden Salad, Pita Bread and Orange Wedges and Ratatouille Pasta with Green Salad and Banana.
The Arbor School's forward-thinking and unique canteen concept will align with the school's core values of eco-literacy, sustainability and environmental justice, and make full use of school-grown produce, complemented by the careful sourcing of seasonal ingredients from local and sustainable suppliers. To ensure students stay safe during the COVID-19 pandemic, the meal service will be freshly-prepared on-site, hygienically packaged and individually boxed, and delivered directly to students in their classrooms.