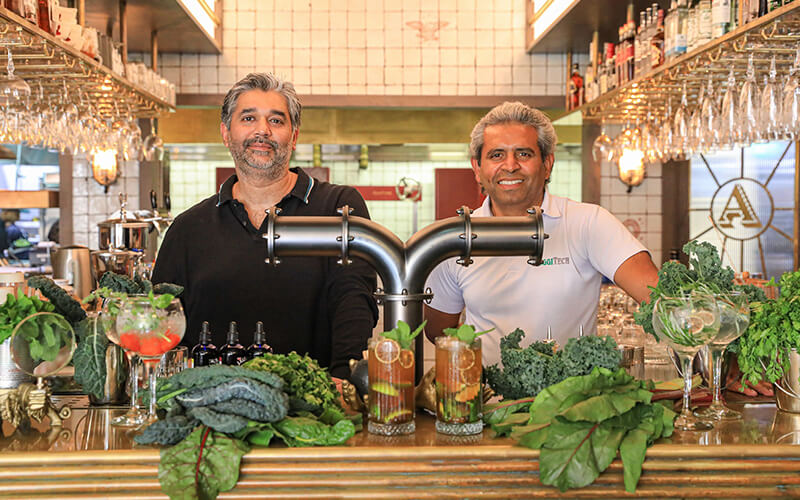 Eco-friendly culinary possibilities will take centre-stage at an upcoming, week-long food festival taking place at Souk Madinat Jumeirah.
Homegrown@Souk will kick off on February 28 and will feature two exclusive VeggiTech Markets – on Friday 28 February and Friday 6 March. In addition, there's a week-long schedule of F&B masterclasses plus the brand-new Souk Restaurant Week taking place, where diners can experience a range of venues through specially curated menus at discounted rates.
The free-to-attend VeggiTech Markets will start at 9:30am – but be warned, once the produce is gone, it's gone! The markets will run until everything has been snapped up, with visitors encouraged to "act local and think global" by shopping for locally sourced produce which comes packaging-free or with easily compostable, plant-based packaging.
Shoppers will also be able to pick up free ingredients for one of three special recipe cards during the market. Complimentary tote bags will also be available to eliminate plastic and further reinforce the eco-conscious message.
The week-long schedule of masterclasses will provide a range of educational, fun and informative sessions at some of Souk Madinat Jumeirah's most-popular locations, including Trattoria Toscana, Perry & Blackwelder's, The Meat Co. and Belgian Beer Café. To book a place, check out the @SoukMadinatJumeirah Instagram page.
The inaugural Souk Restaurant Week will offer diners the chance to experience a range of Souk Madinat Jumeirah venues via specially curated menus. Three set menu options priced at AED 99, AED 149 or AED 199 per sitting will feature select dishes and drinks incorporating locally sourced ingredients. Participating restaurants include Folly, Trader Vic's, Segreto and many more.
Details: For more information, click here.