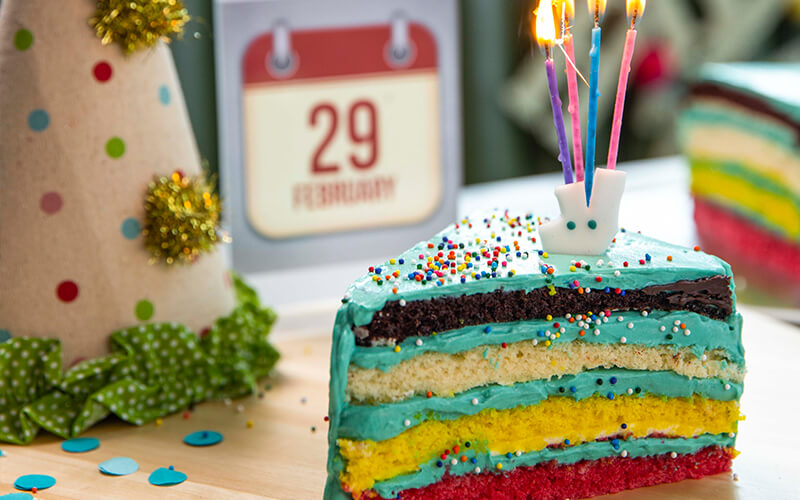 While being born on a Leap Year admittedly has its downfalls, there's certainly enough happening in Dubai this weekend for Leapsters to celebrate! We've rounded up some of our favourite Leap Year dining deals to celebrate the extra 24-hours this month…
Free dinner at Perry & Blackwelder's
Dubai's original smokehouse at Souk Madinat Jumeirah will be hosting a leap year party to celebrate the extra day this month. Those born on February 29th can enjoy a complimentary two-course dinner courtesy of P&B, including a main and a dessert. Plus, guests can also take advantage of a selection of beverages priced at AED29 all day, as well as a selection of dishes for only AED29, including chili cheese fries, P&B's signature chicken wings, glazed chicken poppers and spinach and artichoke dip. What's more, for one hour only from 11pm to midnight, selected beverages will be available for just AED15. Don't miss the Homegrown@Souk festival that is also taking place this weekend at Souk Madinat Jumeirah!
AED29 cake at Clinton St. Baking Company 
To make up for all their missed birthdays, this 29th of February, leap year babies have the chance to celebrate four years of their birthdays all in one cake from Clinton St. Baking Company – available for delivery via Deliveroo. For 29th February only, customers will be able to place an order for a four layered cake slice for only AED 29.  The limited-edition birthday cake brings together a layer of vanilla cake, chocolate cake, red velvet cake and caramel cake and will be coated entirely in teal buttercream icing. Each layer represents a slice of every year that a birthday was missed and will be available to buy from Clinton St. Baking Company's City Walk branch on Deliveroo for AED29 on Saturday the 29th of February.
Complimentary Traiteur Brunch at Park Hyatt Dubai
Perhaps one of our favourite offers to date (and one that we're extremely envious of) but Park Hyatt Dubai is offering 'Leaplings' a complimentary brunch at the much-loved Traiteur Brunch this Friday (28 February.) This extravagant celebration is certainly how we'd plan to spend our birthday if it only came round once every four years. Expect exquisite cuisine, premium beverages and mesmerizing views – all on the water's edge of the beautiful Dubai Creek. Post-brunch will take place at SeventySeventy Lounge, and the birthday celebrant and their guests will receive 50% discount on beverages. Be sure to mention that it's your birthday when booking, and remember your ID on the day! Call 04 6020 1814.
29% off the bill at Trader Vic's
The home of Mai Thai will be offering all patrons born on 28 February or 1 March a generous 29% off their entire bill on 29 February. Head down to Hilton Dubai Jumeirah to enjoy dinner on the terrace while making the most of the UAE's winter breeze, or opt to sit inside amongst the Polynesian interiors and quirky Thai touches. Offer available from 7pm until 9pm on Saturday 29 February – and remember your ID!