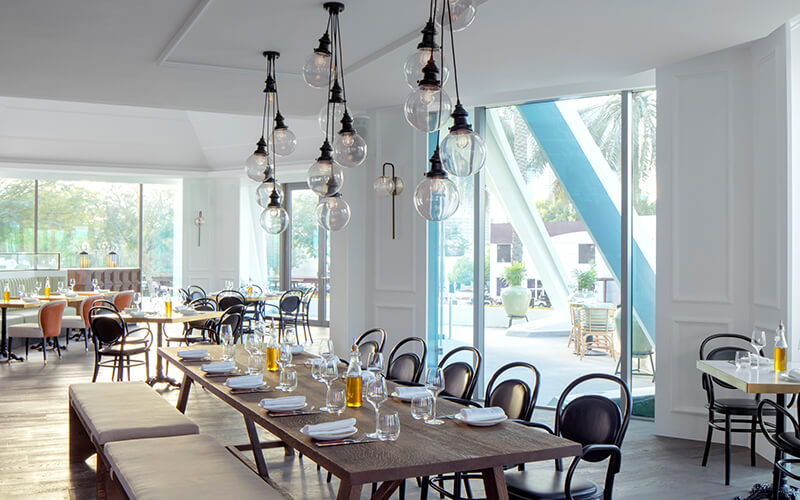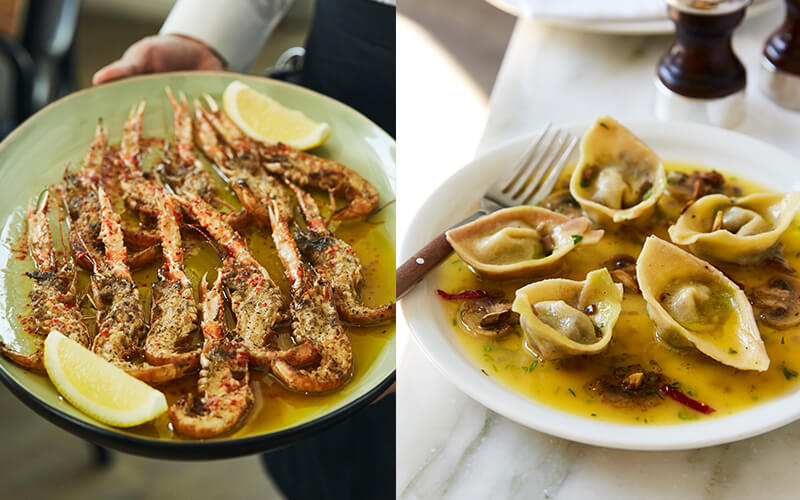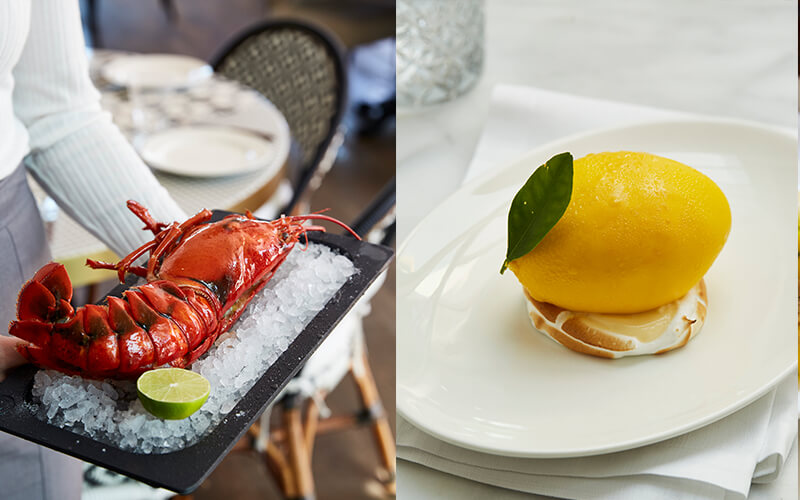 Sponsored: Perched on the first floor of Emirates Golf Club, carine offers diners a menu of delectable, French Mediterranean-inspired dishes curated by celebrated Dubai chef Izu Ani, served in a contemporary setting that's perfect for every kind of occasion.
A space for diners to relax and unwind, carine offers a true change from the busy and overwhelming atmosphere of many of the bustling dining outlets found elsewhere in the city. With its modern décor, unpretentious French charm, and bright and welcoming service, it's a great spot for an indulgent weekend breakfast, casual mid-week catch-up or special celebration.
On the menu, expect a combination of thoughtfully sourced ingredients and expertly executed dishes. The restaurant's renditions of seasoned crispy calamari, creamy burrata, citrusy tuna carpaccio and fragrant harissa prawns ensure guests keep coming back for more. Meanwhile, the Plats Principaux (mains) choice features a range of inventive fish, meat and pasta dishes – we're already eyeing up the lobster linguini and seafood ravioli!
Enjoy all of this plus so much more alongside region-specific drinks, curated by the in-house mixology team, incorporating a selection of herbs, shrubs and bitters for those extra special, beverage-paired dinners.
Details: Dinner service begins at 7pm – 10:30pm Sunday – Wednesday, and until 11pm Thursday – Saturday. Advanced booking is recommended. Call +971 4 417 9885 for reservations.