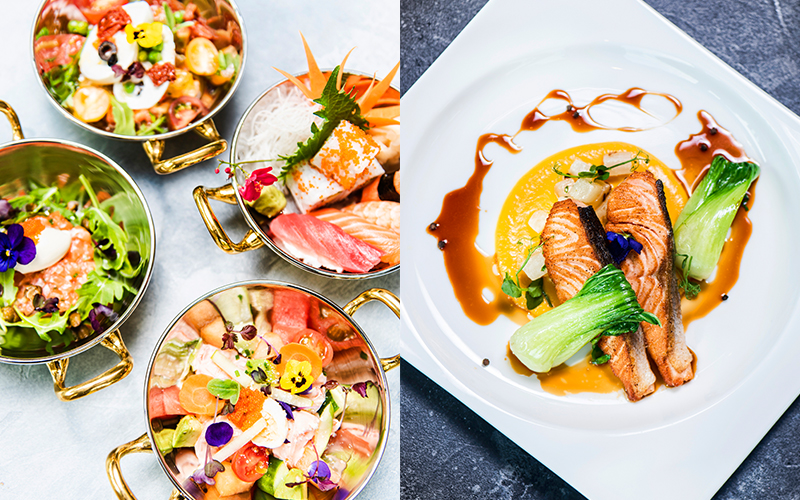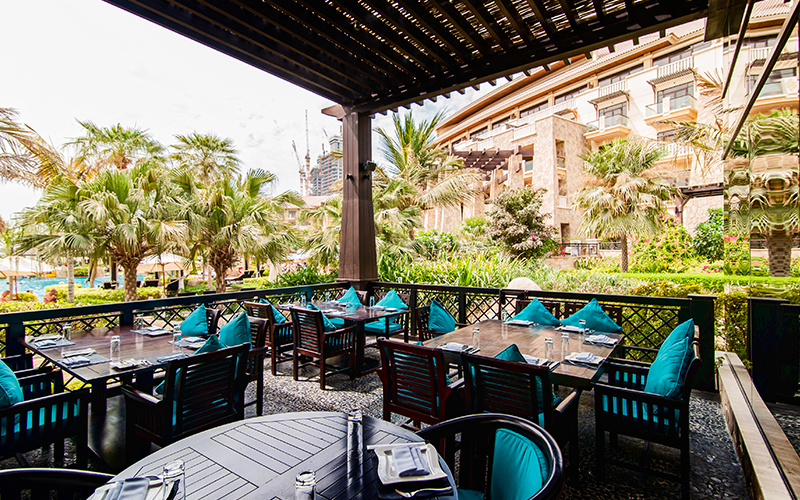 Al-fresco brunch season is now in full swing in Dubai, and the seafood-inspired Ocean Brunch menu at Moana Restaurant is certainly not one to miss.
The pagoda-style restaurant in the heart of the Sofitel resort on The Palm serves up an abundant amount of fresh seafood ahead of the Friday soiree. The freshest catch of the day is expertly prepared by the restaurant's chefs and incorporated into traditional pan-Asian recipes that are served throughout the three-hour brunch period.
The four-course Ocean Brunch menu offers a wide range of dishes to tantalize every diner's taste buds. Cold starters include salmon tartare, shrimp cocktail, tomato with mozzarella, and the Chef's special sushi platter. Hot starters include pan-seared scallops, crab cakes, lentil fritters and bouillabaisse – a grilled seafood and saffron flavoured fish broth.
Then comes the main event. Served tableside, there is no doubt that meat and fish lovers alike will enjoy the selection of main courses on offer. From the roasted salmon fillet to herb-crusted Australian lamb chops, with the additional vegetarian option of spinach and ricotta ravioli, there is something for everyone to enjoy.
Last but not least, if you've room for dessert, the mixology of dishes on offer would satisfy even the sweetest tooth, with options including salted caramel brownie, poached pears and coconut cassis cake.
If you want to continue the party post-brunch, then look no further than Laguna Lounge – where ladies will be offered a complimentary drink on arrival, and guests can enjoy 50 percent off beverages from 4pm – 8pm.
Alternatively, guests have the option to relax by the beach or pool for the remainder of the afternoon, as access is included in the brunch price. Happy brunching!
Details: The Ocean Brunch at Moana runs from 12:30pm – 3:30pm every Friday. Prices start at AED 370 per person, inclusive of soft drinks and beach & pool access. For more information, visit the website.