Sponsored: Shangri-La Qaryat Al Beri, Abu Dhabi welcomes guests to embark on an exciting culinary journey with its new brunch experience, Gardens of Babylon, held at the award-winning Sofra bld.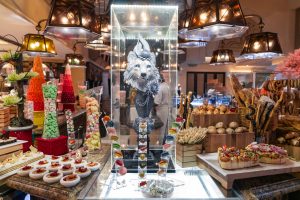 The 'Gardens of Babylon' brunch, inspired by the legendary Hanging Gardens of Babylon, provides a lavish culinary experience with a blend of global cuisines, unlimited drinks, and live entertainment. The garden-themed brunch features an opulent buffet spread, including Argentinian shrimps, Homemade marinated salmon, and a selection of freshly hand-rolled sushi and sashimi, to the finest fish roe.
Guests can savour a wide array of culinary specialties such as Squid ink pasta, Grilled tiger shrimps, and live carving stations featuring Pan-seared foie gras, Roasted Beijing duck, and Whole roast fish. The experience ends on a sweet note with a choice of handcrafted desserts, macarons, fresh fruit tartlets, and artisanal ice creams.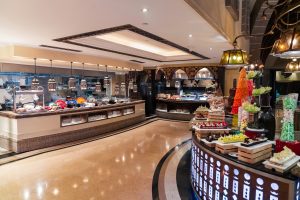 For those looking for a more elevated experience, a selection of ethically sourced, eco-friendly grapes from a sustainable label is available. The event is complemented by captivating performances and live music to create a lively atmosphere, ensuring an unforgettable brunch escape.
Every Saturday, from 1-4pm. AED328 per person inclusive of soft beverages. AED428 per person inclusive of house spirits, grapes, and hops. AED528 per person inclusive of house spirits, grapes, hops and bubbly. Call +9712 509 8555 or email restaurantreservations.slad@shangri-la.com. Visit website.