Renowned chef Reif Othman launches his inaugural fully licensed restaurant in the UAE, Reif Japanese Kushiyaki, with his highly anticipated chef's table experience launching on May 12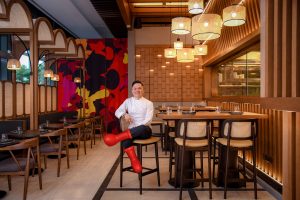 Homegrown Reif Japanese Kushiyaki will offer a more extensive menu than its predecessor, Dar Wasl, while retaining Chef Reif's unconventional cooking style. Open daily for lunch and dinner, the dining venue welcomes guests to choose from regular seating, booth seating, and high-table seating as well as a bar lounge and a private dining pod accompanied by a sprawling open-plan kitchen space.
Prepare to tuck into a range of menu highlights including Escargot takoyaki, Otoro with satsuma Wagyu steamed bun, and Black cod ramen, complemented by a selection of beverages. In addition, Chef Reif Othman's chef's table concept, TERO (The Experience by Reif Othman) accommodates 12 guests and is ideal for group gatherings or individuals alike. The surprise tasting menu experience begins with guests entering through the back and moving into the lounge for beverages and bites, followed by a front-row seat at the chef's cooking station.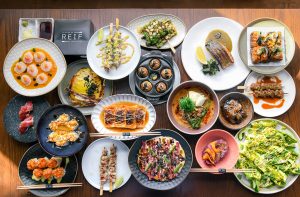 TERO from Wednesday to Saturday. Dinner only. 6pm-9.30pm. Eight dishes for AED888 and 12 dishes for AED1,212. Email reservations@terodubai.com.