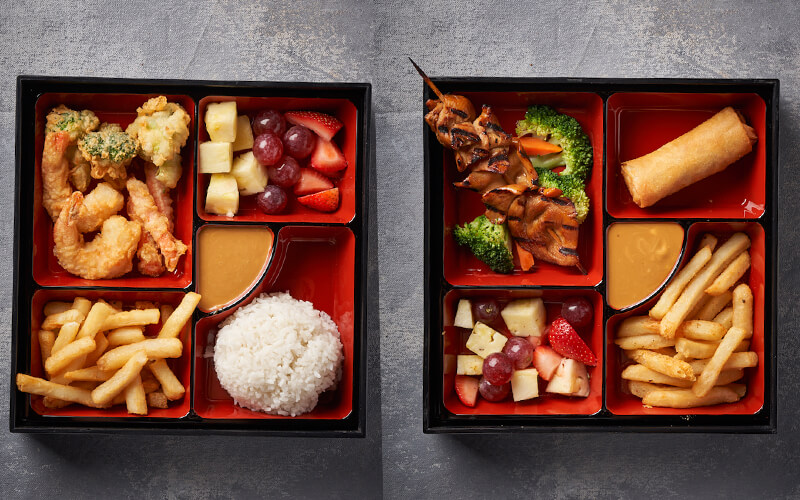 Sponsored: P.F. Chang's has introduced a new kids' menu across its Middle East locations, ensuring that the little ones never miss out on tasty, traditional Chinese dishes.
With the choice of four dishes to choose from, all served in bento-style boxes, kids can customise their meals to suit their tastes.
Menu options include fish sticks, tempura prawns, chicken sticks or Mongolian glazed chicken. Each dish comes with a side of mixed fruit, vegetable spring roll, and a choice of rice or noodles.
For a sweet treat to accompany the meal, there's a selection of scrumptious milkshakes to try. From the Honey Cheerios shake, with ground cinnamon, Honey Nut Cheerios, whipped cream and drizzled honey on top, to the Confetti shake with Classic Trix and strawberry syrup, these deliciously wicked shakes are sure to be a hit with the little ones.
In addition, the new menu features a page of fun and engaging games and activities for the kids to play while waiting for their meal to arrive. If that's not enough, parents can download even more exciting tasks to play on their mobile devices using the QR code on the menu to keep the little ones busy.
Details: Bento boxes are priced at AED 23.10, and shakes are priced at AED 9. To learn more about P.F. Chang's, and hear from founder Philip Chiang, click here.