Enjoy Pancake Day, also known as Shrove Tuesday on March 1, at these venues in the UAE
Dubai
VIBE Café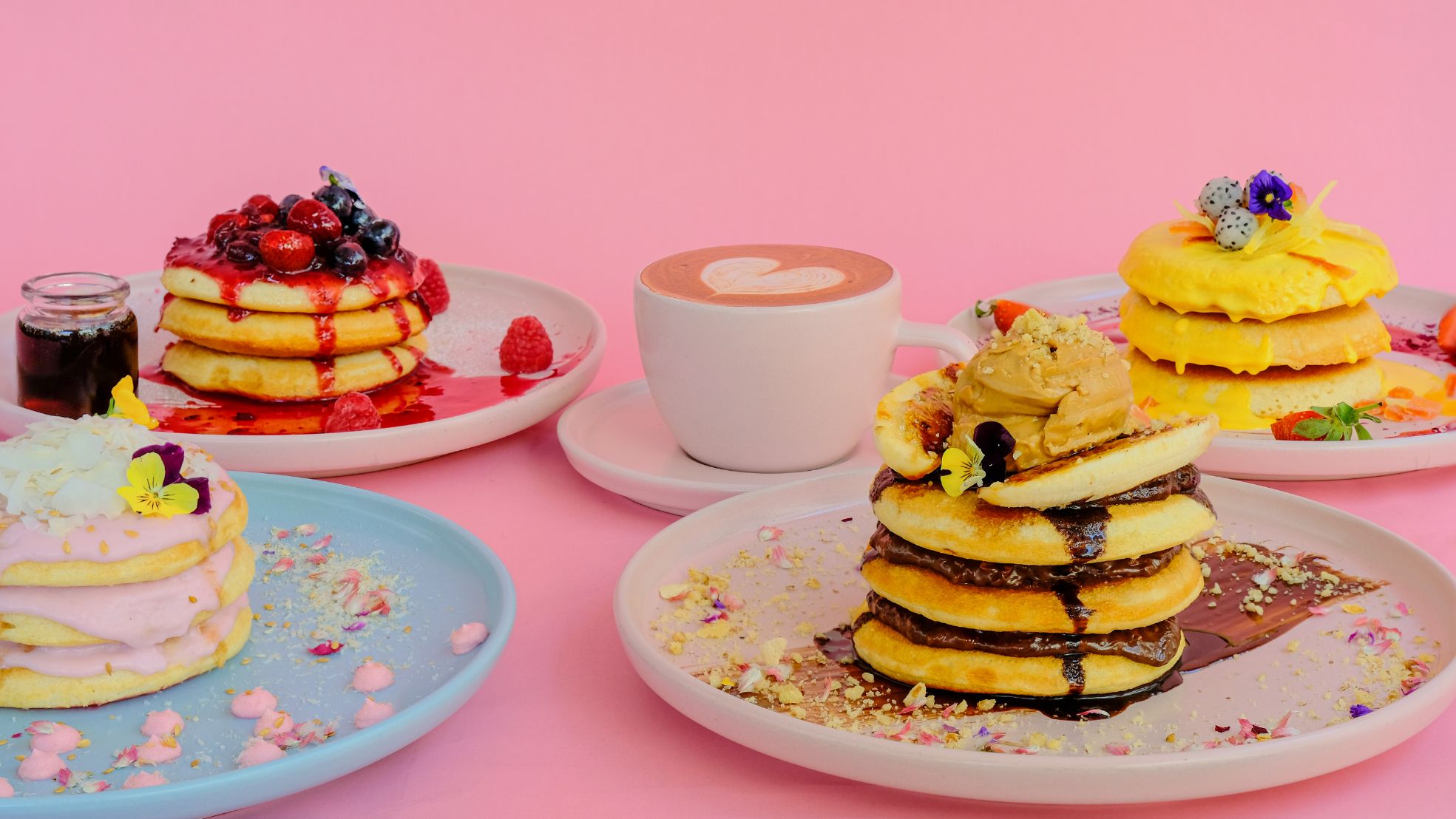 Head over to VIBE Café in DIFC or at Al Wasl and take your pick from stacks of buttermilk pancakes in four different flavours. These are, Peanut Butter with Ferrero Rocher ganache, caramelised banana, peanut butter and maple syrup; Coconut with coconut cream spread, shaved coconut, flax seed and maple syrup; Mango with Alphonso cream, candied mango, dragon fruit, strawberries and maple syrup; and Vegan wild berry fool with mixed berries, maple syrup and banana.
March 1 from at DIFC from 10am-11pm and at Al Wasl from 8am-10pm. AED65 per dish. Visit the website or Instagram.  
Mondoux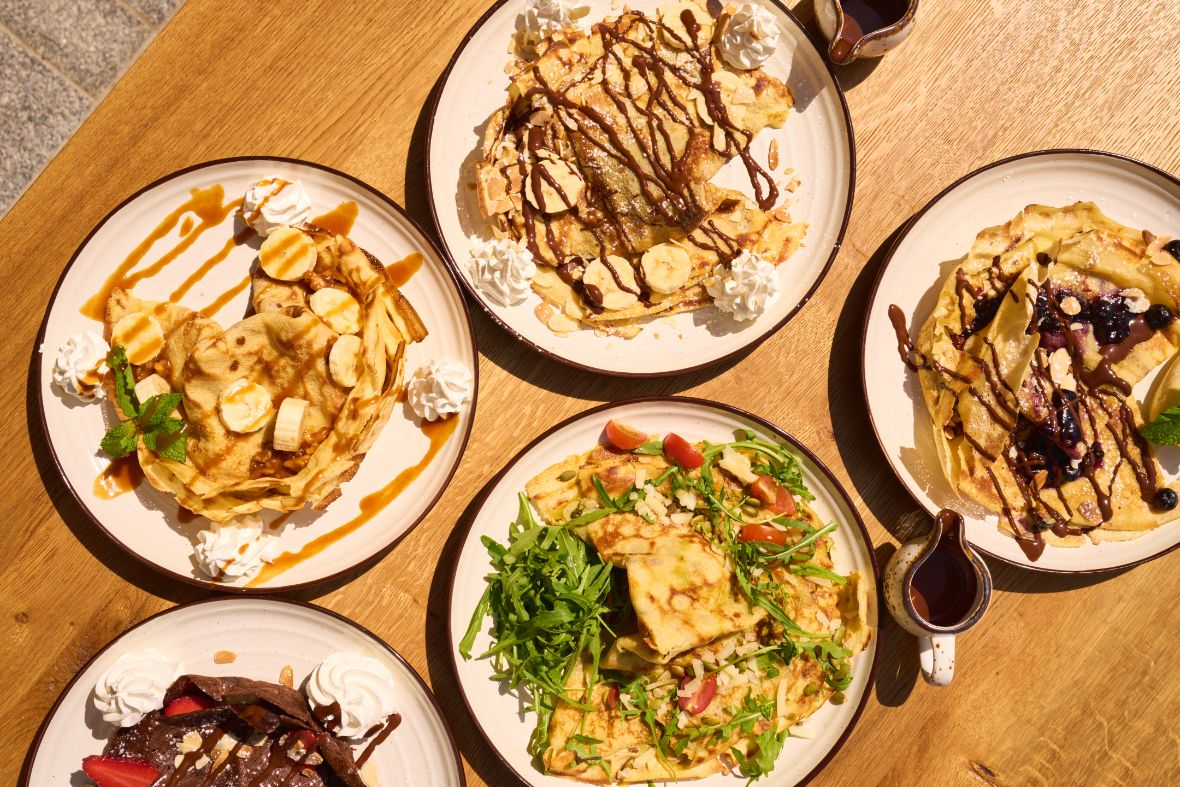 The trendy eatery will transport diners to streets of Paris on the day where, for the price of one, they will receive two sweet or savoury crêpe dishes. These include Mascarpone & blueberry, served with toasted almonds, chocolate and powdered sugar; Cocoa & strawberry, served with mascarpone, toasted almonds, whipped cream, chocolate and powdered sugar; Chocolate, served with Nutella, bananas, almonds, whipped cream, chocolate, and powdered sugar; Salted caramel, served with caramelized walnuts, bananas, and whipped cream; or Mozzarella, served with buffalo mozzarella, roasted cherry tomatoes, and basil pesto.
March 1 from 8-12am. AED60 onwards. Gluten-free option available upon request. Call or WhatsApp +97150 1189401. Visit the website or Instagram.
Bread Street Kitchen & Bar, Atlantis Dubai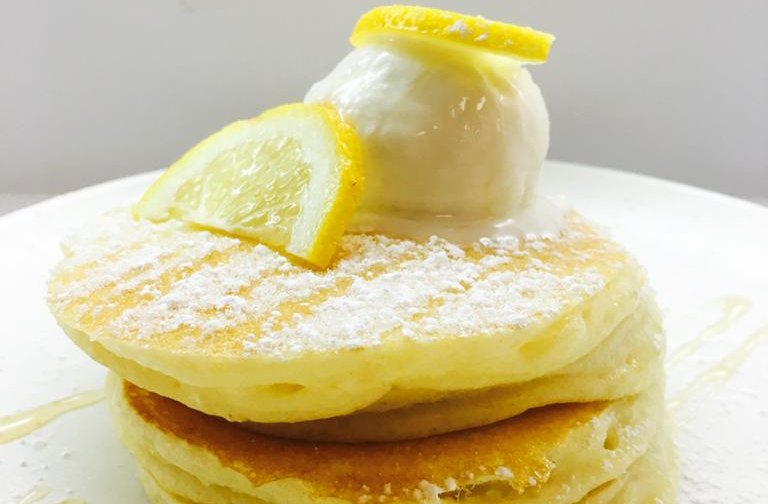 Tuck into a stack of classic Lemon-and-sugar-dusted pancakes served with a fresh lemon sorbet; indulge in red velvet pancakes with seasonal berries and vanilla ice cream; or treat yourself to the Chocolate dream featuring chocolate pancakes layered with ice cream, brownie bites and sauce.
March 1 from 12-10pm. AED50 per dish. Call + 9714 426 2626. Visit the website or Instagram.
Abu Dhabi
Wild & The Moon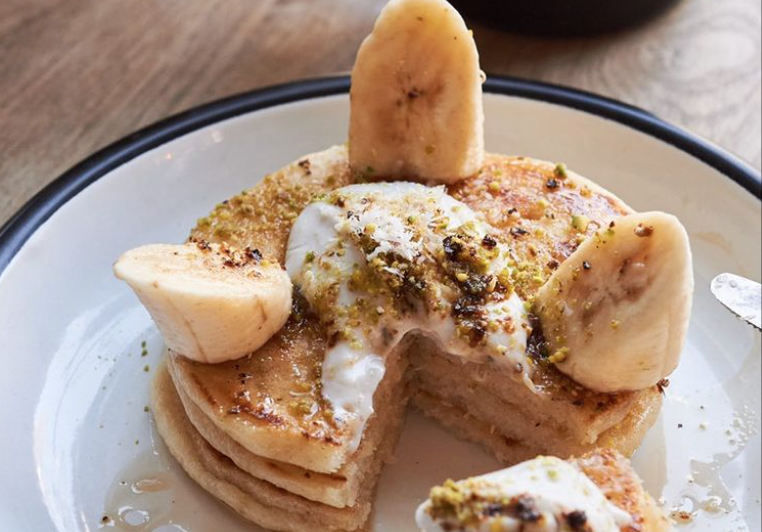 Make your way to this 100 per cent plant-based, local and organic spot and get your fill of the fluffy dish by diving into a stack of their Orange blossom pancakes. Crafted from gluten-free flour, the delightful dish features orange blossom, maple syrup, homemade coconut whipped cream, banana, almond mylk, salt and pistachios.
Cultural Foundation, Abu Dhabi from 9am-8pm. Visit the website or Instagram.  
Dubai and Abu Dhabi
Marks & Spencer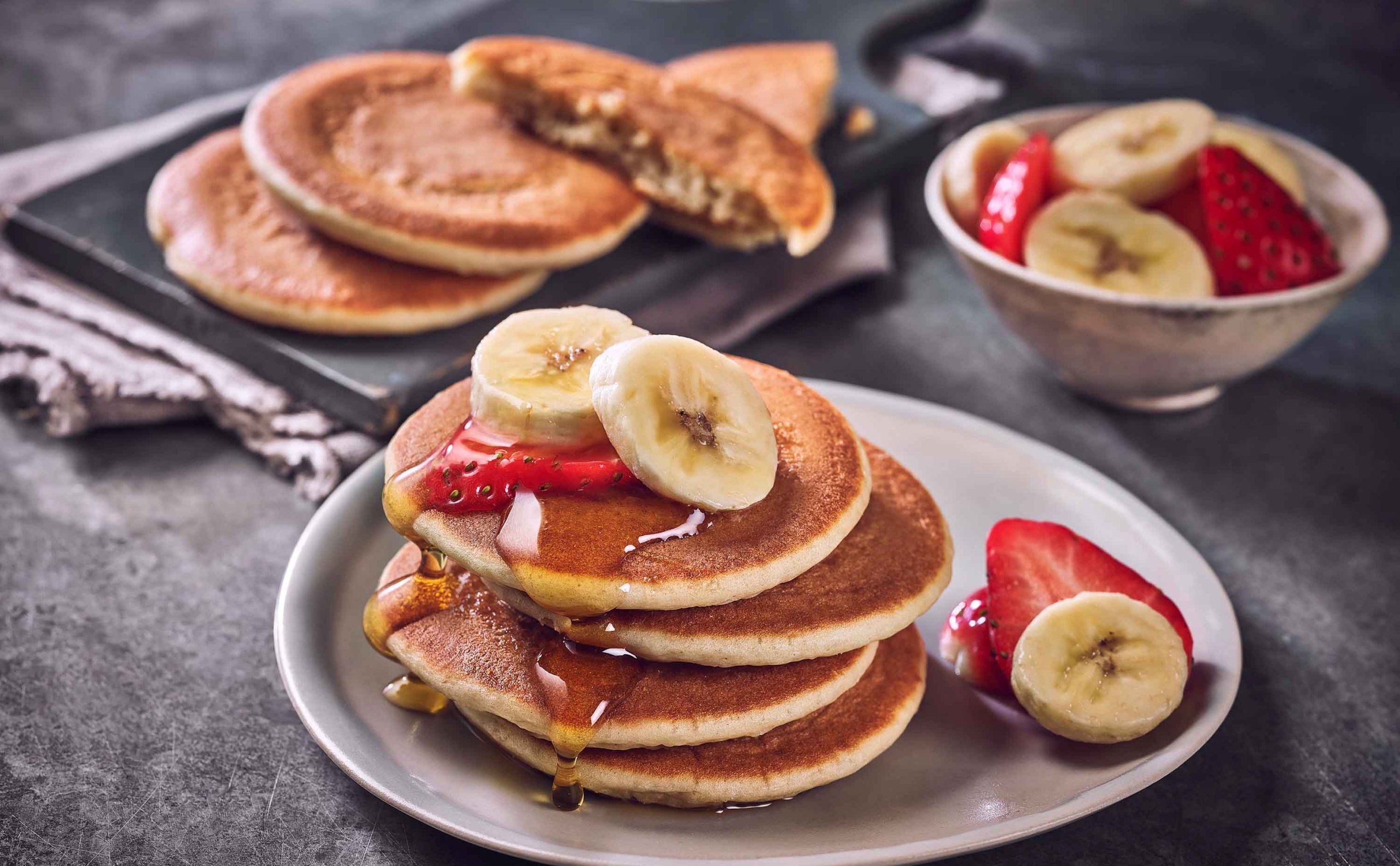 Plan on celebrating the day at home? The brand's Pancake Shaker Mix, there is a plant-based option too, requires you to just add water to the ingredients, shake and cook your stack. Top the pancakes with toppings such as Chocolate Medley Sprinkles, Colin Sprinkles or White Chocolate Chunks. Fruity options include a Raspberry Sauce, a Lemon Sherbet Drizzle or a rich Belgian Chocolate Sauce.
Shop online on the M&S Food Delivery app. Download here. Visit Instagram.