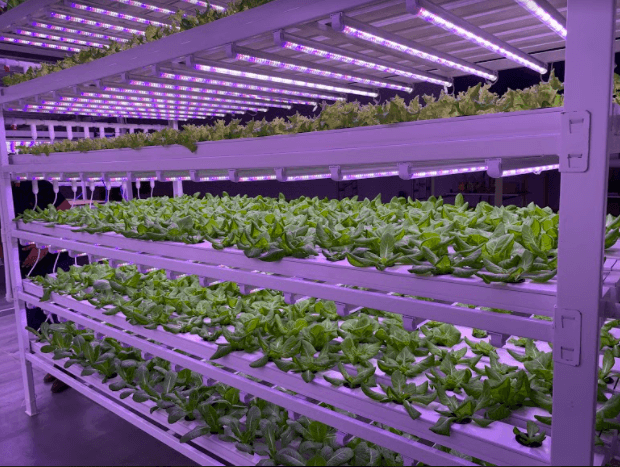 Sited right here in Dubai is Oasis Greens, a female-founded hydroponics vertical farm, where you can find everything from leafy greens such as butterhead and iceberg lettuce to swiss chard, bok choy, baby spinach and more.
The homegrown brand harvests fresh produce every morning and delivers it right to your doorstep within hours. Since food security is a UAE government priority, the vertical indoor farm was built in Dubai to aid local food production capabilities. Furthermore, hydroponic farms are ideal for UAE's high temperatures and arid land, providing farm-to-fork freshness, year-round.
The simple fact that hydroponic farms utilize 90% less water than traditional farming, is reason enough to make the switch. Additionally, produce harvested at Oasis Greens is free from chemical pesticides and nasties. Over the last couple of years, hydroponics has also grown in popularity as it reduces carbon mileage by a tenfold, and by localizing production, farms can cultivate fresher, nutritious and tastier produce. For consumers, this means they can reap the benefits of local, sustainable veggies and herbs, whilst taking care of not just their bodies but the environment too.
To get 20% off on your first order, use this code (FIRST20) at check out. Visit the website to shop