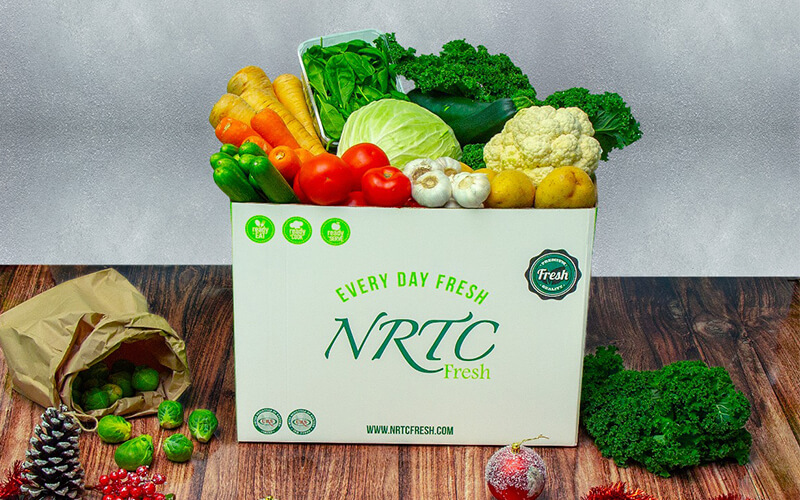 NRTC Fresh, the homegrown fruit and vegetable e-commerce site, has curated a box of fruits and vegetables that will help to streamline your festive food prep this season.
The Festive Box, priced at Dhs110, will be filled with fresh fruits and vegetables that can be ordered sliced, diced and pre-cut. Weighed at 10kg, these boxes will be packed with numerous festive flavours, including potatoes, tomatoes, carrots, cucumbers, Brussel sprouts, spinach, parsnips, cabbage, cauliflower, kale, garlic and zucchini. Perfect for prepping turkey stuffing, salads and grilled vegetables!
What's more, in a bid to encourage a sustainable festive season, NRTC Fresh has recently introduced its new recycling initiative. The team will be collecting any empty boxes in good condition during their next delivery, in order to create and maintain an eco-friendly and sustainable environment.
Details: Visit nrtcfresh.com for more information.