Calling all restaurateurs, F&B founders and PR companies! The BBC Good Food Middle East Magazine Awards is here to celebrate the region's vibrant food industry
The prestigious BBC Good Food Middle East Magazine Awards is back for another year, and here's your chance to put forward your brand for the nomination round. With its finger on the pulse of the latest gastronomic trends, the awards highlight the outstanding contributions of restaurants, cafes, hotels, and other brands in the Middle Eastern culinary landscape.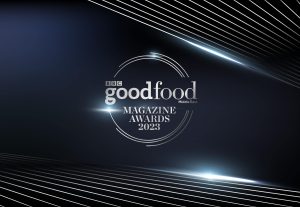 How to Nominate:
Visit the link here to access the official BBC Good Food Middle East Magazine Awards website, where you can find all the information you need to participate. There, you will find various categories to choose from, including Best Fine Dining Restaurant, Best Casual Dining Restaurant, Afternoon Tea, and Best Desserts, Beach Club, Business Lunch, Casual Brunch, and Family Brunch, among others. Take your time to explore the options and select the two nomination categories that you believe fit the brand best.
With only a few days left to nominate your outlet for the BBC Good Food Middle East Magazine Awards 2023, head over to the awards' website to make your nominations count. Save the date for January 25th, as we look forward to celebrating culinary excellence in the region.
Visit website.
* Please note, the nomination round is currently open solely for business owners and PR companies looking to nominate culinary brands in the region. The voting round will open soon for consumer voting. For updates, please subscribe to our newsletter here.