GMG's Everyday Goods – Retail division announces the opening of the second Monoprix store at Nakheel Mall, located in Palm Jumeirah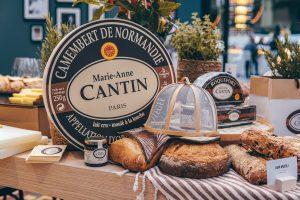 Introducing the renowned French franchise, Monoprix, bringing a diverse range of top-quality food items to an all-new outlet. Building upon its successful debut at Dubai Hills Gardenia Residence in 2022, Monoprix at Nakheel Mall has been meticulously designed to offer a distinctive "local fresh market" experience featuring an extensive selection of premium meats, seafood, and cheeses.
Emphasizing its commitment to local produce and the "farm to fork" approach, Monoprix will showcase an array of high-quality private-label food and non-food products. Customers can also indulge in delectable baked goods and pastries reminiscent of the finest Parisian patisseries. Don't miss the flower corner and a coffee shop, offering added convenience to shoppers.
Visit website.