Sponsored: Dusit Thani Dubai has launched two new exciting concepts: NoLo, the first non-alcoholic bar in Dubai, and MaKiRa, the newest Japanese rolls and bowls destination in DIFC
NoLo
Located just down the street from the trendy 24th St. and on a tiny alley just off the bustling Market Square, NoLo is a mixture of flavour, humour, and flare for all things healthy. Its name is a combination of two words. No means "no alcohol," while Lo means "low worries." Additionally, the word "Lo" is open to many various interpretations, including but not limited to: self-love, loyalty to health, low risk, and lost and found.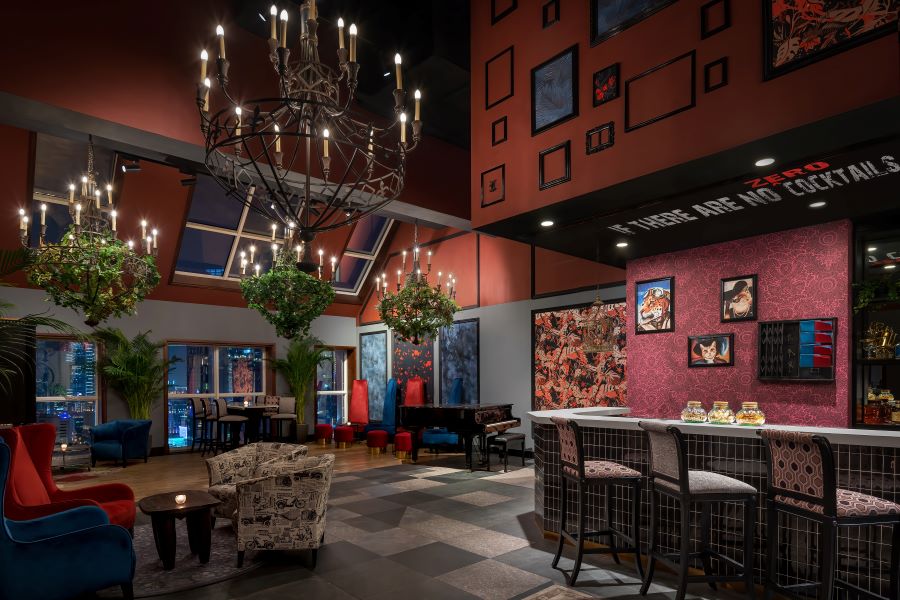 NoLo's atmosphere is a mix of music, dazzling city views, engaging conversation and the sound of glasses clinking. The flow of beverages starts as the social hour gets going. The same experience is provided by NoLo, with one significant difference: instead of alcohol, craft 0% alcohol blends are expertly mixed and creatively crafted in the glasses.
It's simple to lose track of the night while sipping on artisanal mixtures thanks to the warm lighting, vibrant velvet-covered seats, wrought-iron chandeliers, architraves, and greenery, as well as the trendy groups and dating couples engaged in spirited conversation.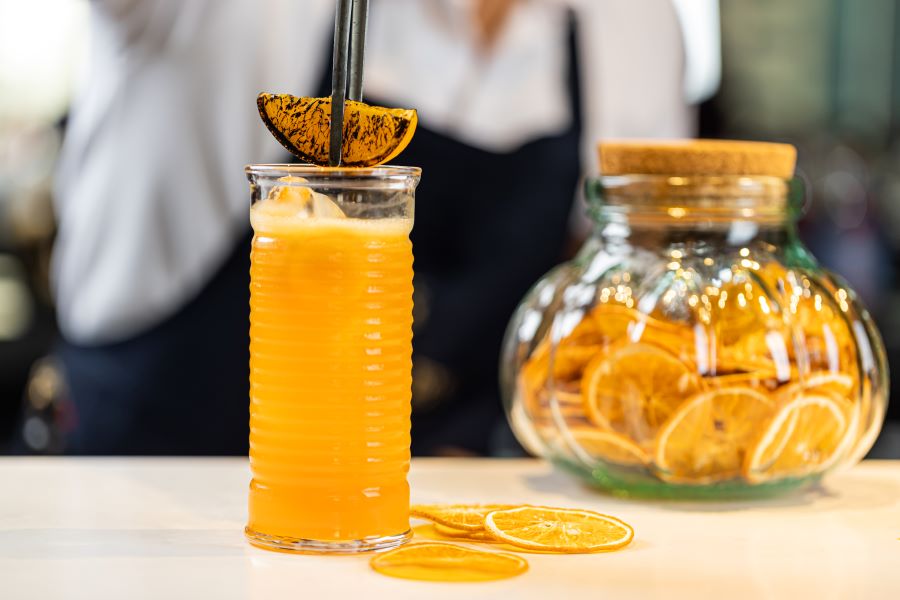 In collaboration with Lyre's, the world's leading independent non-alcoholic beverages brand, NoLo showcases enticing substitutes for alcoholic mixtures. This brand-new bar boasts of inventive blends made for health-conscious people and conscientious drinkers. Beverages can be accompanied with a wide variety of vegan and international dishes, such as tandoori chicken bao, avocado and tuna topped nigiri, Wagyu beef sliders and beef pepperoni pizzas.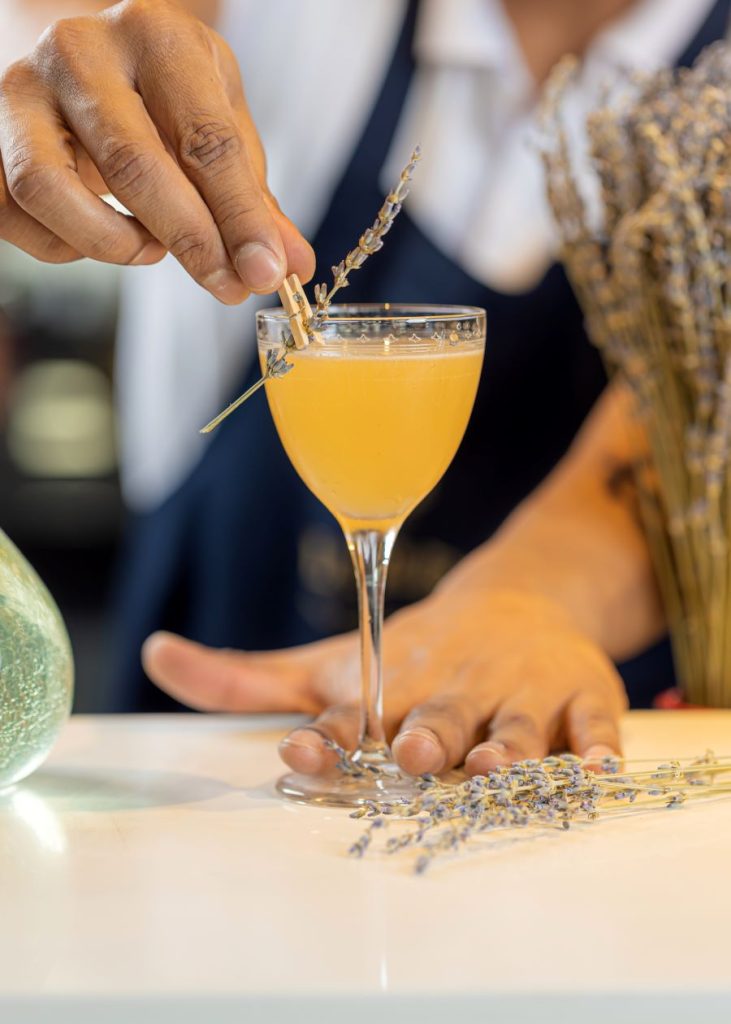 Must-try signature mixes include Lavender Bees Knees Royale (Lyre's London Dry, lemon juice, lavender honey and Lyre's classico grande), Immune Highball (Lyre's Italian spritz, ginger turmeric honey syrup, fresh orange and lemon juices), Smoked Honeycomb Old Fashion (Lyre's American malt, smoked honey syrup and non-alco aromatic bitters) and Spice Date Espresso Martini (Lyre's dark cane, cold espresso and spice date syrup).
24th floor of Dusit Thani Dubai. Daily from 5pm-1am. Call +9714 317 4515 and visit the website or Instagram
MaKiRa
In keeping with its dedication to culinary excellence, Dusit Thani Dubai has added MaKiRa, the newest Japanese rolls and bowls destination in DIFC, to its portfolio. MaKiRa combines flavours and preparation methods from both traditional and modern Japanese cultures into one enticing dining experience.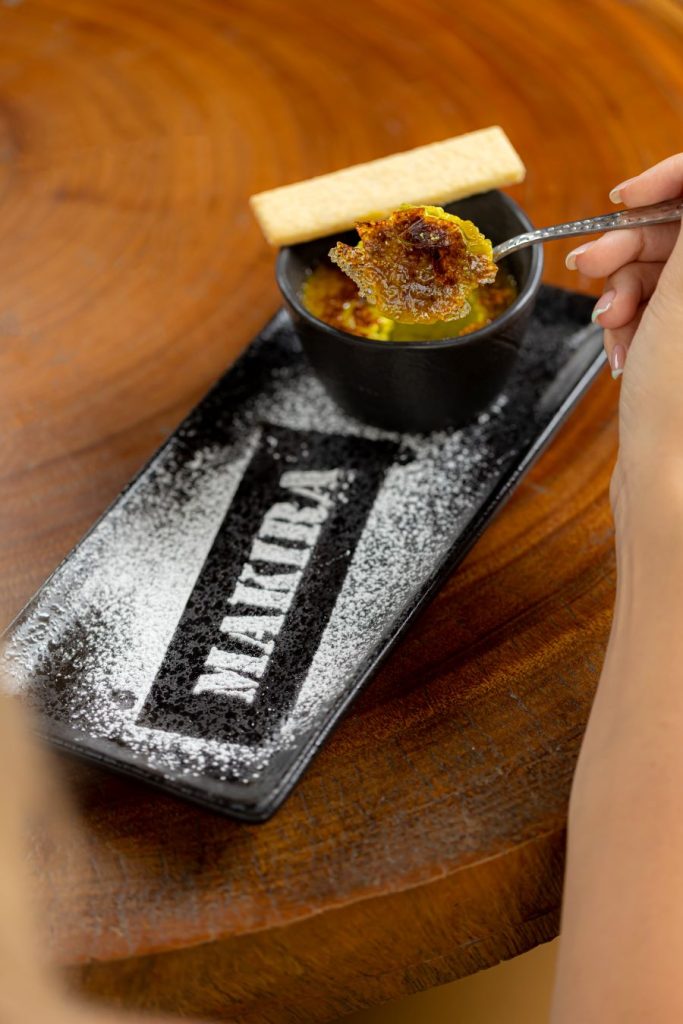 Two popular meals in Japan, ramen and maki, have served as the basis for this concept restaurant. Each meal promises to take you on a quintessential gourmet experience, from classic dishes to the chefs' modern sensory flavours. Everything, from the finest fish to premium wagyu beef, has been hand-selected from the best farms. You can choose to sit at the counter and watch the chefs at work, or you can relax with your family and friends while surrounded by four walls of artwork inspired by ramen and order a gourmet bowl that will be rolled with alcohol-free hops.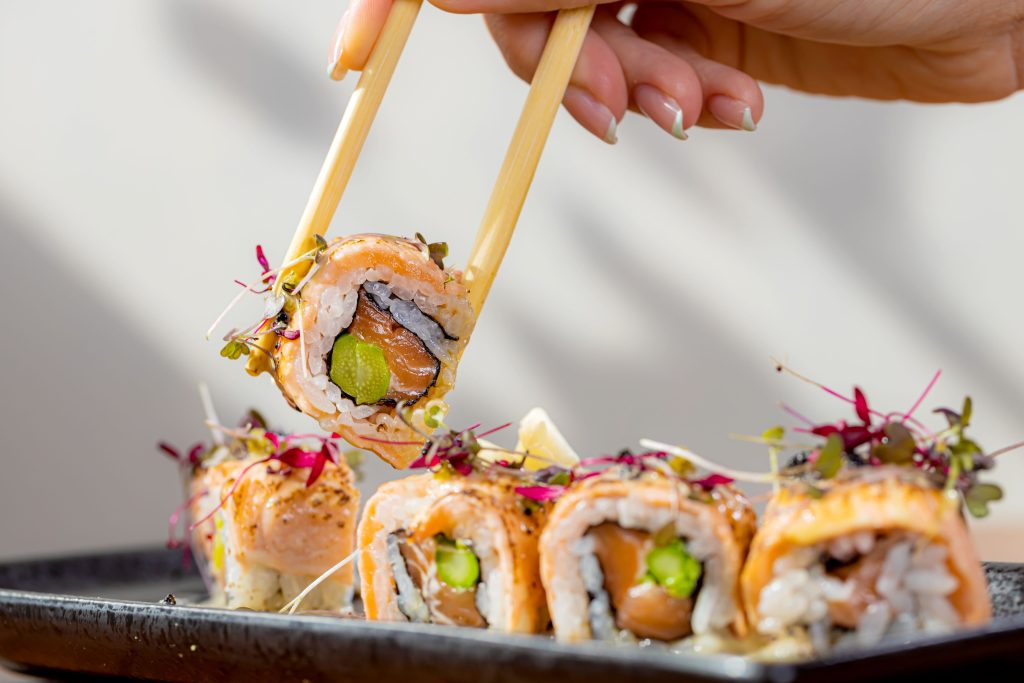 Guests are welcomed into the space with a variety of illuminated multi-coloured Japanese umbrellas displayed as ceiling features at the entrance lobby, perfect for that next viral mirror-gram. The space is a light, bright, quirky fun-filled environment with dominant wooden features and Japanese contemporary design elements.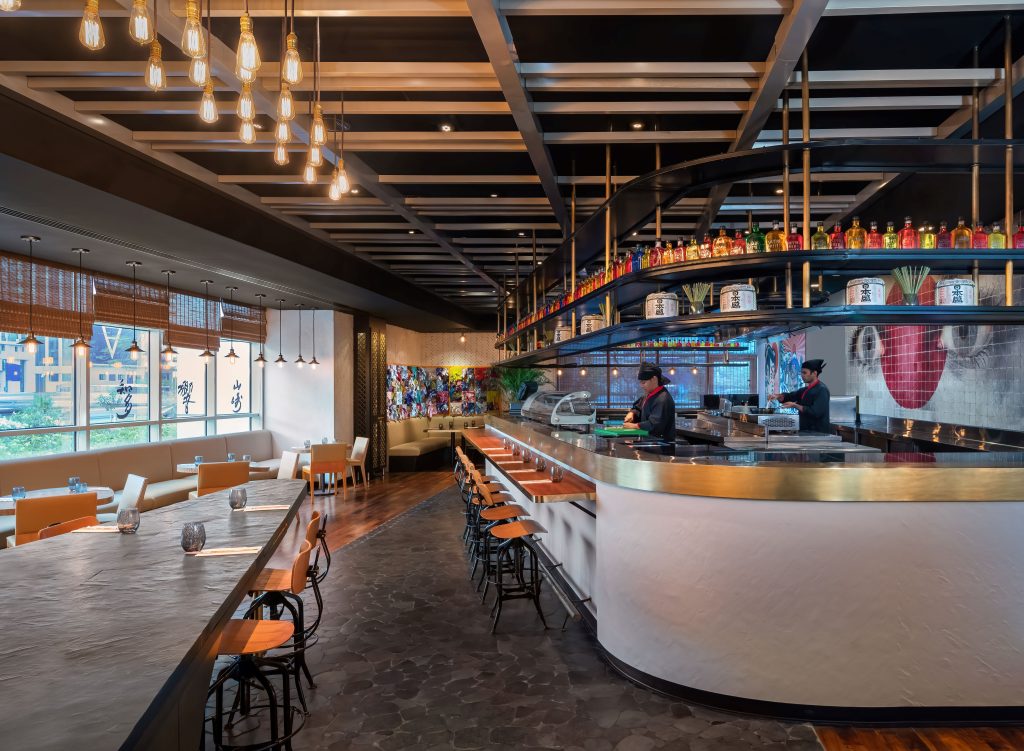 You are welcome to interact one-on-one with the chefs working behind the counter in MaKiRa's visible and dramatic open kitchen. The menu offers a selection of Japanese rolls, such as the aburi truffle wagyu roll, which is made with wagyu beef slices, avocado, truffle kewpie, crispy onions, and yakiniku sauce, as well as the ebi uempura Uramaki, which is made with prawns, avocado, orange tobiko, spicy kewpie, and teriyaki glaze.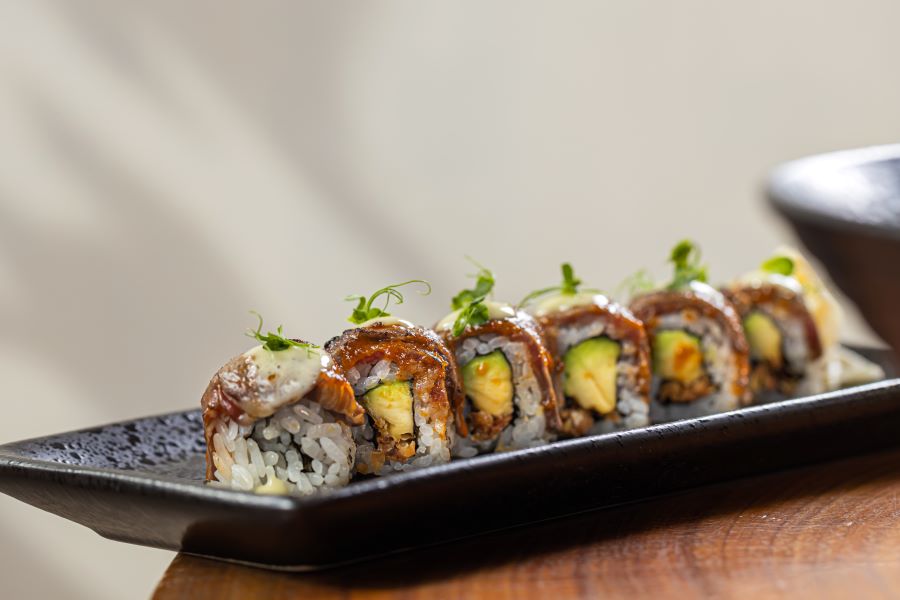 Some of the hearty bowls that come highly recommended are the wagyu reef ramen (traditional Shoyu broth with wagyu beef chashu), Tan Tan ramen (creamy chicken broth with spicy minced chicken and crispy garlic oil), and Tom Yum Ramen (coconut milk enriched classic tom yum broth with shrimps and crispy garlic oil).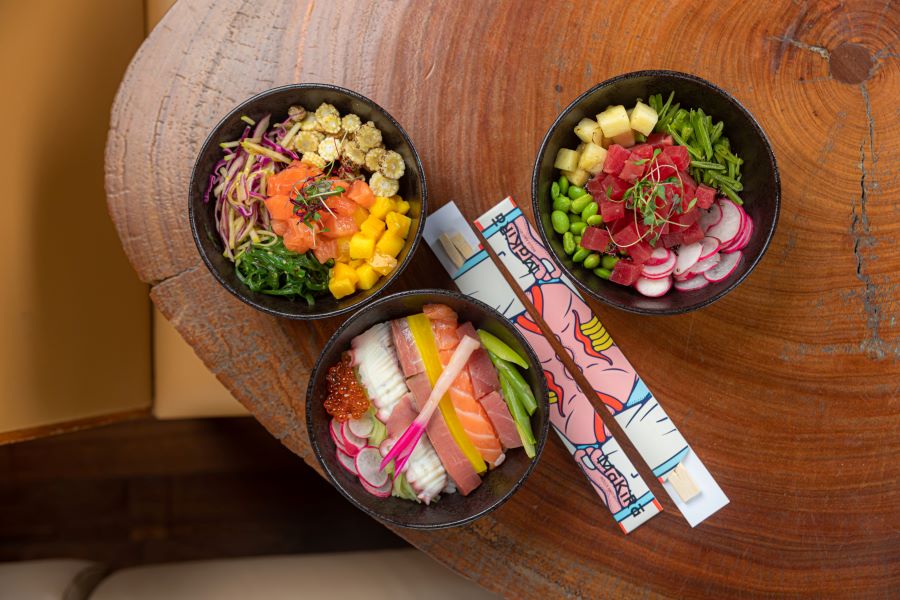 A carefully chosen nutritious assortment of salads, poke, and chirashi is also available for health-conscious palates. The new style chirashi (sushi rice, salmon, tuna, octopus, hamachi, takuwan, hajikame and wasabi soy dressing) and the tuna poke (quinoa, charred pineapple, edamame, snow peas and red radish served with bloody mary dressing) are also unquestionably must-tries.
Open daily for lunch from 12-3pm and dinner from 7-11pm. Call +9714 317 4515 and visit the website or Instagram