The team at BBC Good Food Middle East highlights the trendiest dish in town. Find all the juicy details below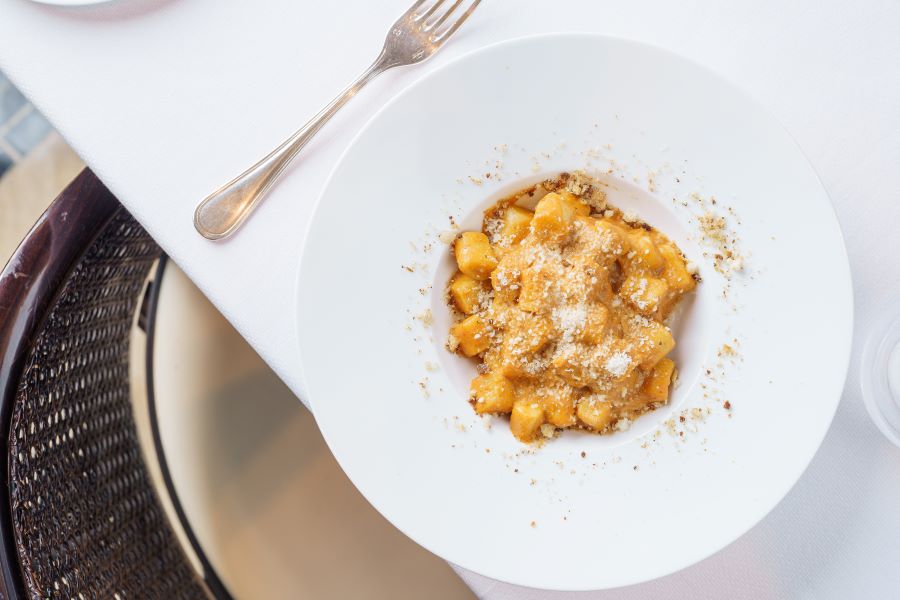 Created by:
Delfino Chiarello, Restaurant Chef of Café Milano at Four Seasons Hotel Abu Dhabi at Al Maryah Island
Composition:
Italy's most beloved dumpling, gnocchi, comes from the North, where the colder climate are better for growing potatoes than grain. Chef Delfino explains this delightful dish is composed of potato and pasta flour with Sicilian Tomato pesto, cow ricotta, grated parmesan, toasted almonds, basil leaves and extra virgin olive oil.
On the palate:
The higher content of potato starch gives the gnocchi a light composition, while adding texture to the dish. Chef Delfino highlights this simple and high quality product represents the true tradition of Italian culture.
What makes it special?
The inspiration stems from his passionate grandmother. Chef Delfino dearly reminisces the vegetables she cultivated in her own garden, and the harmony around the table while she was cooking. That's why this dish is now served at Café Milano Abu Dhabi.
Best paired with:
During the summertime, Chef Delfino personally recommends pairing this dish with clams, zucchini sauce, basil pesto, and a glass of delicate white grape.
Ready to try it?
Daily from 12pm-12am. Call +9712 333 2444 and visit the website or Instagram