McGettigans, the famous Irish pub is launching a health food menu across its UAE branches Quinoa and kale might not be the first things you think about when you hear the word "McGettigans" but that could be about to change. The traditional Irish pub, which has branches across the UAE, is well known for serving …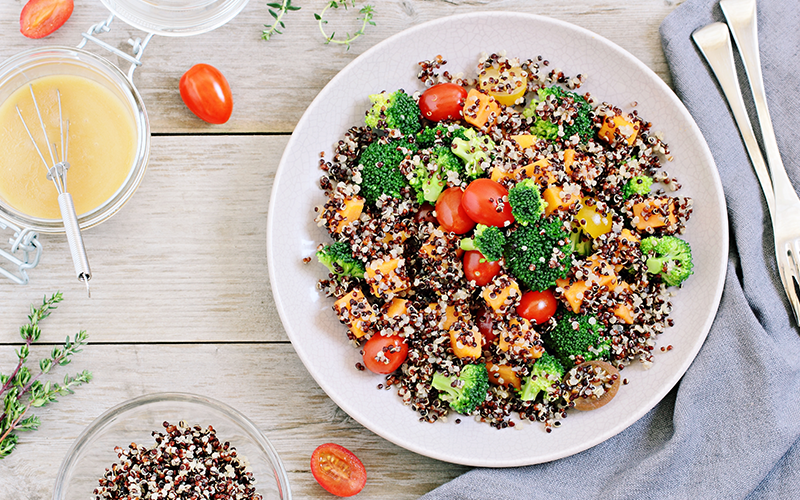 McGettigans, the famous Irish pub is launching a health food menu across its UAE branches
Quinoa and kale might not be the first things you think about when you hear the word "McGettigans" but that could be about to change. The traditional Irish pub, which has branches across the UAE, is well known for serving up pies, chips and burgers along with regular discount drinks deals, but their new menu – which will be available for both lunch and dinner – is aimed at a very different cliental.
The menu (which will be available alongside their more traditional stodge) will include gluten free options, and all dishes are under 500 calories and include fresh healthy flavours. New options include:
Smoked salmon and spinach omelette rolls (390 kcal)
Spicy corn and chicken chilli (210 kcal)
Sesame peanut beef noodles (340 kcal)
Pad Thai and tofu wholemeal wraps (310 kcal)
Warm quinoa with grilled chicken, mango, avocado and kale with a citrus dressing (330 kcal)
Baked sweet potato with three-bean chilli, rocket and poached egg (320 kcal)
There will also be a range of healthy bar snacks, available for those just stopping by for a drink. For more information, visit McGettigans or call 04 378 0800.