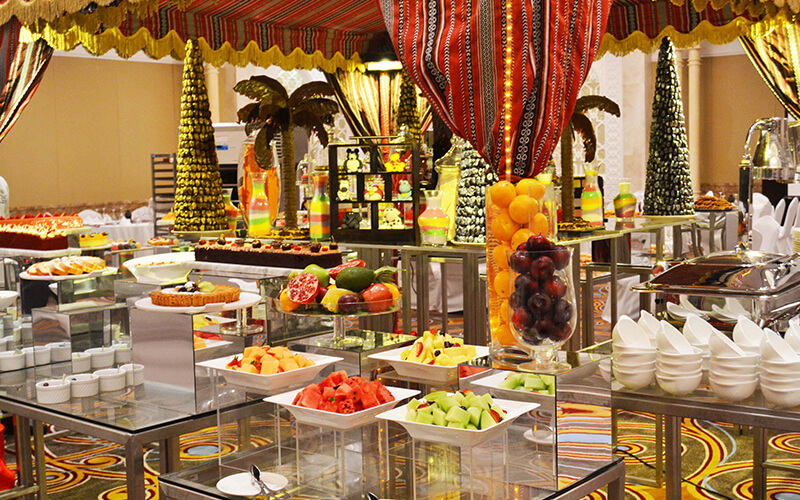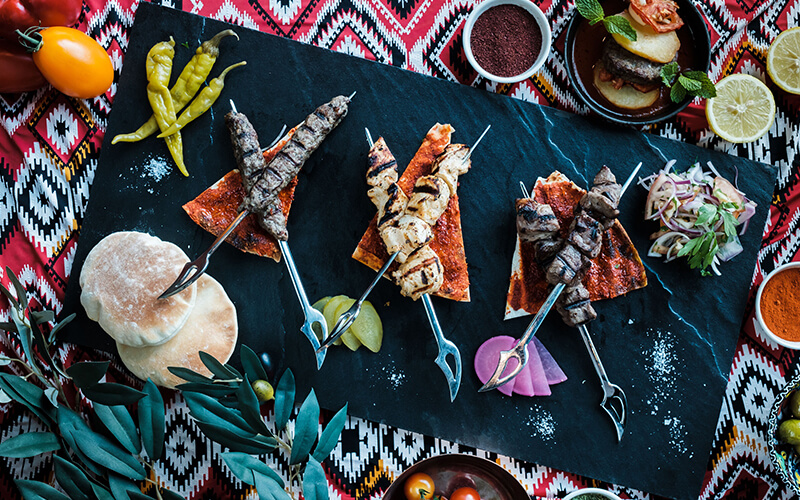 Sponsored: Ramadan is about being compassionate, appreciative and thankful. This year, Ramadan with Marriott wants to hear from their guests on the true meaning of Ramadan, while creating the most memorable moments for them.
Marriott International in the UAE have thus brought a select few of locally relevant food influencers as well as acclaimed chefs together from different Arabic countries, to share their Ramadan traditions and favorite Ramadan memories from their childhood days.
Visit Ramadanwithmarriott.com to discover the influencers' favourite Ramadan memories, and for more information about 2 for 1 offers and group deals at more than 20 participating venues.
For further information and reservations, visit morecravings.com/ramadan
Renaissance Downtown Hotel, Dubai
Rediscover the Meaning of Ramadan with Renaissance Downtown Hotel, Dubai. BHAR will be hosting a buffet style Iftar daily from sunset until 9pm, to allow families and friends to come together to celebrate the meaningful traditions of the Holy Month. Continue the celebration with loved ones from 9pm until 1am by savouring Suhoor with BHAR's A La Carte menu that features a variety of Middle Eastern favourites.
DETAILS
Location: BHAR
Timing: Iftar – sunset to 9pm; Suhour – 9pm to 1am.
Prices: a la carte
Courtyard by Marriott Dubai, Green Community
Join for a family-style Iftar at SOBO. This Ramadan, SOBO will be offering a plated Iftar served to the table. There will be a selection of hot and cold mezze, soup, grill meat and fish platter, Arabic rice and trio of desserts.
DETAILS
Location: Sobo
Timing: Available daily at sunset until 9pm.
Prices: AED 125 per person, AED 60 per child.
Sheraton Grand Hotel, Dubai
In the spirit of Ramadan, the culinary team of Feast awaits you and your companions with a lavish Iftar across seven live cooking stations offering signature dishes, authentic Arabian cuisine and traditional Ramadan beverages. Delight in the lively setting and delicious treats for a true Ramadan experience.
DETAILS
Location: Feast
Timing: From sunset to 11pm
Price: AED195 per person
The Ritz-Carlton, Dubai
The 17-year legacy of the authentic Arabic restaurant, Amaseena, is expressed beautifully at The Ritz-Carlton, Dubai with the enchanting Amaseena Majlis. Experience sumptuous flavours while Arabesque aesthetics set the mood for generosity and sharing, all through the Holy Month of Ramadan. Blending traditional Arabic essences with contemporary refinement, Amaseena Majlis transforms the elegant Lou Lou'A Ballroom into an exquisite setting that will be serving both Iftar and Suhoor during this special time of year. The meticulously designed interior takes inspiration from the seafaring heritage of the region, along with the resort's location on the Arabian Gulf.
DETAILS
Location: The Ritz Carlton, Dubai, The Walk JBR, Amaseena Majlis – Lou'Lou'A Ballroom
Timing: Iftar – sunset to 8.30pm; Suhour 10pm to 2am for adults only.
Prices:
Iftar – AED 205 per person inclusive of Ramadan juices and water
Groups of 10 or more can avail an exclusive rate starting from AED 195 per person
Children below 5 dine with compliments, while 6 to 12 dine at 50%
Suhoor – A la carte menu, adults only.
Aloft City Centre Deira, Dubai
Enjoy an authentic Ramadan experience with great views of the Dubai Creek and the glittering Dubai skyline. Dwell into a delicious array of Iftar buffet at The Canteen with various dishes inspired by Middle Eastern cuisines such as Slow-Roasted Lamb Ouzi with oriental rice along with refreshing Ramadan-inspired beverages like Jallab and coffees and teas.
DETAILS
Location: The Canteen
Timing: Daily, sunset till 9pm
Price: Iftar buffet for AED 149 per adult, 50% off for children between 6 and 12 years old, and free for kids under the age of 6 years old (per paying adult)
Marriott Hotel Al Forsan, Abu Dhabi
Marriott Hotel Al Forsan, Abu Dhabi invites you to enjoy a collection of Iftars and Suhoors, including Al Khayal Tent, the ultimate setting for this season's gatherings. Break your fast in the stylish surroundings where a lavish Iftar buffet and delicious Suhoor await you, along with live entertainment offering a true Ramadan experience at Al Khayal tent.
DETAILS
Prices and timings:
Iftar AED 210 per person for buffet. Sunset to 8:30pm. AED 90 per child for Iftar, aged 6 to 12 years.
Suhoor buffet is priced at AED 99 from 9.30pm to 1.30am.
The Ritz-Carlton Abu Dhabi, Grand Canal
Opening its door at sunset, the Iftar buffet at Giornotte features Arabian family recipes, delicious Ramadan beverages and live cooking stations that ensure the entire family enjoys together. A traditional Qanun player sets an authentic Arabian ambiance.
DETAILS
Location: Giornotte Restaurant
Timing: Daily, sunset to 9pm.
Prices: AED 235 net per person.
Sheraton Sharjah Beach Resort & Spa
Enjoy a lavish Iftar Buffet in the Grand Ballroom decorated in style to mark the Holy Month including live-cooking stations and grand dessert buffet.
DETAILS
Location: Grand Ballroom.
Price: Iftar Buffet – AED 125.
Four Points by Sheraton Sharjah
Gather for Iftar at the newest place in town, the Four Points by Sheraton Sharjah. Yasmina Restaurant turns into a Spice Market concept serving Ramadan classics and a rich buffet.
DETAILS
Location: Yasmina
Price: Iftar Buffet – AED 99 per person
For further information and reservations, visit morecravings.com/ramadan